Student Fellows
Each year the Global Studies Center sponsors several different types of fellows. Below is a list of Foreign Language Area Studies (FLAS) fellows for Summer and Fall 2016, Heinz Fellows and the Malmberg Fellow for academic year 2016-2017. Please return in August 2017 for a listing of academic year 2017-2018 student fellows.
To learn more about the Carl Malmberg Fellowship program, please click here.
2016-2017 Malmberg Fellow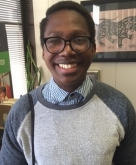 Mahao Mahao comes to Pitt as the Carl Malmberg Fellow. He hails from Lesotho and South Africa he is a graduate of University of the Witwatersrand in South Africa. His decision to pursue his Masters in International Development at Pitt's GSPIA was informed by his desire to expand his expertise after establishing the Siyaphila (We are a Alive) Youth Literacy Program, a free tutoring program that links tertiary students with underprivileged students in South African townships. He has a deep rooted passion for development policy, Human rights and Environmentalism and is a NextGen Climate volunteer in Pittsburgh. Whilst at Pitt he will also be pursuing both an African Studies and Global Studies Certificate.
To learn more about the Heinz Fellowship program, please click here.
2016-2017 Heinz Fellows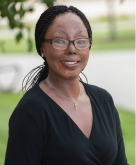 Hanifa Nakiryowa is currently a H. J. Heinz fellow at GSPIA from Uganda pursuing a master of international development, majoring in human security studies. Prior to joining GSPIA, Hanifa completed a global change leaders certificate program at the COADY international institute in Nova Scotia Canada and a master's degree in Economics at University of Nairobi. she has also worked as a UNICEF-FBO partnership program monitoring and evaluation specialist, Human rights advocate for Acid Survivors Foundation Uganda as well as part-time tutoring at the Islamic University in Uganda. This exposure helped her build her passion as a children's/women's rights advocate, motivating women and girls to exercise their rights for dignity. It is with this experience that she founded the Centre for Rehabilitation of Survivors of Acid and burns Violence (CERESAV) an NGO in Uganda to advocate against violence against women and children, concentrating on acid attack violence. Her goal is to gain valuable exposure to knowledge required to address gender-related challenges facing women and children in institutionally oppressive societies.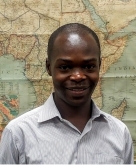 Kelvin Ogelo graduated from The University of Nairobi with a bachelor's degree in Education (English /Literature). He is currently finalising on his project for a master's degree in Linguistics from the same University. He has been teaching English in Kenyan High Schools in the countryside for the past four years, an experience that has instilled in him the need to mentor youths towards embracing quality Education. His love for youth education has cemented his desire to research on 'the social impediments to quality education facing the Kenyan rural girl', a paper that he is currently working on. He comes to Pitt as a Heinz Fellow under the Fulbright Foreign Language Teaching Assistantship for Swahili and will be working with both Global Studies and African Studies Program Department. He loves music and football.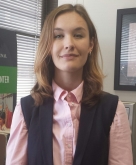 Nika Rassadina is a graduate of Kyiv-Mohyla Academy (Kyiv, Ukraine) holding the Master of Laws degree. She was an intern with Backer&McKenzie and has been working with the Ministry of Economic Trade and Development of Ukraine. Ms. Rassadina is currently pursuing the LLM degree at the University of Pittsburgh's School of Law in order to achieve academic excellence and develop valuable professional skills. She is an AY 2016-17 Heinz Fellow. Ms. Rassadina's interest include international trade law and international commercial arbitration.
To learn more about the FLAS program and to apply, please click here.
2016-2017 FLAS Fellows
Fall 2016:
Undergraduates:
Sana Chowdhry, (History, Arabic, 3rd year)
Roisin O'Dowd, (Molecular Biology, Persian, 3rd year)
Esosa Ohonba, (Natural Sciences, Swahili, 3rd year)

Graduates:
Nicholas Caskey, (Graduate School of Public and International Affairs, Persian, 2nd year)
Miranda Hogsett (School of Education, Arabic, 2nd year)
Brandon Libert (Business School, Arabic, 2nd year)
Chelsea Pallatino (Public Health, Hindi, 3rd year)
Katelyn Sives (Graduate School of Public and International Affairs, Portuguese, 5th year)
Kyle Watson (School of Law, Arabic, 2nd year)


Summer 2016
Summer Language Institure here at Pitt:
Tory Blackeslee (International Relations, Duquesne University, Arabic, 1st year) GRAD
Ashley DiGregorio (Graduate School of Public and International Affairs, Arabic, 1st year) GRAD
Brandon Libert (Business School, Arabic, 1st year) GRAD
David McCoy (Political Science, Portuguese, 4th year studied in Rio de Janeiro, Brazil) GRAD
Christopher Montgomery (Economics, Arabic, 4th year studied in Amman, Jordan) UNDERGRAD