Teach Africa Presenters
Joyce Mutsoli

Joyce Nerea Mutsoli joins us virtually from Kakamega Country, Kenya as our Fulbright Language Teaching Assistant. She also teaches English/Literature in a remote school called Siwar Secondary School located within Siaya County. She graduated from Kisii University with a Bachelor's Degree in Education (English/Literature). Joyce is a passionate teacher who works towards helping her students achieve their goals. She enjoys writing fictional stories, which have been published within the East African region at large. She is also an ardent soccer player and coaches students as well. She has visited many schools in the Pittsburgh region virtually this year and is always praised by teachers and students for being such a dynamic cultural speaker. She is thrilled to be sharing her culture with teachers and students in the Pittsburgh region while residing in Kenya. 
Mercy Jamatia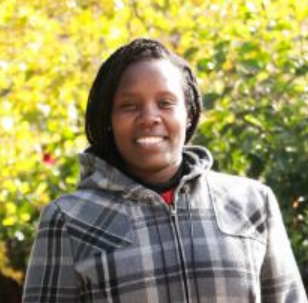 Mercy Jematia is the winner of the 2019-2020 Heinz Fellowship. She will graduate with her Master's degree from the Administrative and Policy Studies Program in Pitt's School of Educations this April. Born and raised a small rural village in Mosoriat, Western Kenya, Mercy has always enjoyed teaching languages and culture. She graduated in December 2017 from Kibabii University, Bungoma County, Kenya, with a Bachelor of Arts Degree in Education for Swahili. She completed her teaching practice in Chebisaas Boys School in Eldoret, and is a trained Swahili Instructor.
Mercy is interested in Kenyan education policy and her emphasis is to understand the role of that language in literacy development. She is interested in understanding diverse early childhood education programs that bring together the social, emotional and cognitive domains. She appreciates different cultures and looks forward to learning from the University community and sharing her own culture, ideas and interests.
Nosakhere Griffin-EL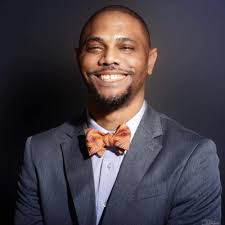 Nosakhere Griffin-EL, Ph.D. is a graduate of the University of Pittsburgh's School of Education and African Studies Program. As a graduate student, Dr. Griffin-EL studied Abroad in Tanzania and Kenya where he learned Swahili. Throughout his life Dr. Griffin-EL visited 12 African countries some which include: Ghana, Tanzania, Kenya, Egypt, Angola, Zambia, Zimbabwe and Tunisia. 
After graduate school, he worked in South Africa for 4 years as a lecturer of Inclusive Innovation and Entrepreneurial Development at the University of Cape Town's Graduate School of Business. During his time as a lecturer in South Africa, he traveled to 16 African cities teaching master classes on the role of dreaming in personal and societal transformation. In addition to teaching across Africa, he and his wife co-taught Social Entrepreneurship on the Pitt in South Africa study abroad program. 
Currently, Dr. Griffin-EL is the President of the award winning Dreamocracy Learning Lab, which is an early childhood literacy organization focusing on meeting Black children at their dreams and academic needs. In 2018, Dr. Griffin-EL was awarded the Carnegie Library of Pittsburgh's prestigious Community Advocate Award his innovative and inspirational approach to teaching children to read, in-depth book reviews, and insightful articles focusing on his experiences teaching reading throughout the city of Pittsburgh. Dr. Griffin-EL is married to Dr. Eliada Griffin-EL, they are the proud parents of two energetic boys: Nosakhere "The Engineer": Griffin-EL, Jr (7). and Onyemachi "The Scientist" Griffin-EL (6).