Past Student Spotlights
Khadija Diop- Coffee is my Best Friend

Khadija Diop, more affectionately known as Wawa, is a very intellectual Film Studies major here at the University of Pittsburgh. She is very involved on campus and is a great exemplar to her peers, and yet she would describe herself as a Senegalese American Muslim woman from Jersey City, New Jersey. She participates in the African Students Organization, is an Intern for Global Studies, participates in a documentary class, is in Sigma Gamma Rho Sorority Incorporated, and enrolled in the African Studies Program. Most recently through African Studies, Wawa was one of five hosts at the Let's Talk Africa event Discussions on Identity and Experience: Americans of African Descent and talked about how she grew up as a Senegalese-American. In particular, she spoke about how being Senegalese-American is an essential part of her day-to-day life. Wawa says her Senegalese culture was never a hindrance to her American culture, but instead has made her stronger. She over time has found a great blend and balance between the two, becoming her own perfect version of a hybrid. The term hybrid really reflects the idea that Wawa never assimilated into one particular culture. She picked the pieces she wanted of each culture and made it her own. However being part Senegalese and a daughter of a strong African mother, she was expected to become a lawyer, engineer, or doctor. However, from a young age she knew she would never pursue any of those career choices. She wanted to produce film. Wawa said, "Being from Jersey, I constantly was seeing people push for what they wanted. This culture I grew up in gave me the strength to know what I truly want. Passion is not an accident; there must be a reason and if you put in work you should be able to obtain it." Yet, deciding what she wanted to do was easier than telling her mother. Over time and with persistence she convinced her mother that just like those other career choices she would influence the world.
Wawa's vision for her future in documentaries is to change the way people absorb and compile information. She believes her documentaries can serve as a supplemental education system—a good way to become educated in an affordable and doable way that is cheaper than a university tuition. Most importantly with her documentaries, she wants to change the opinions of those who make important decisions about immigration and refugees. In fact, Wawa is working on a documentary about Senegalese refugees working in Pittsburgh; although the title is still under construction, it is coming out soon, possibly next month.
When asked where her passion for documentaries comes from, she commented that it comes from her experience freshman year, in contrast to Hollywood films. She shared that after growing up in Jersey City, a place underrated with complete diversity and people who are honest and who focus on things they believe is important to them, coming to the University of Pittsburgh was a shock. People who asked her ignorant questions like, "Do you speak African?" and, "Does your father hunt lions for fun?" surrounded her. She soon began to realize that these people were simply not educated about the daily life of an African. And so she began to surround herself with people who wanted to be educated, and she realized that her passion was for educating people who were interested in knowing. In particular, she surrounds herself with people who value the morals they were brought up with and who she believes she has made a strong bond with, like her sisters of Sigmma Gamma Rho Sorority Incoporated.
As Wawa continues to thrive at the University of Pittsburgh, she balances her life everyday with no sleep, coffee as her best friend, and the support of others in her family and Greek community. As she finishes her Sudanese documentary project and her own project on second generation African Americans, she continues with her struggles of being a documentarian and the wonders of time-consuming tedious editing. With pure inspiration on her right side, she truly has a wonderful life coming ahead of her.
Tim Young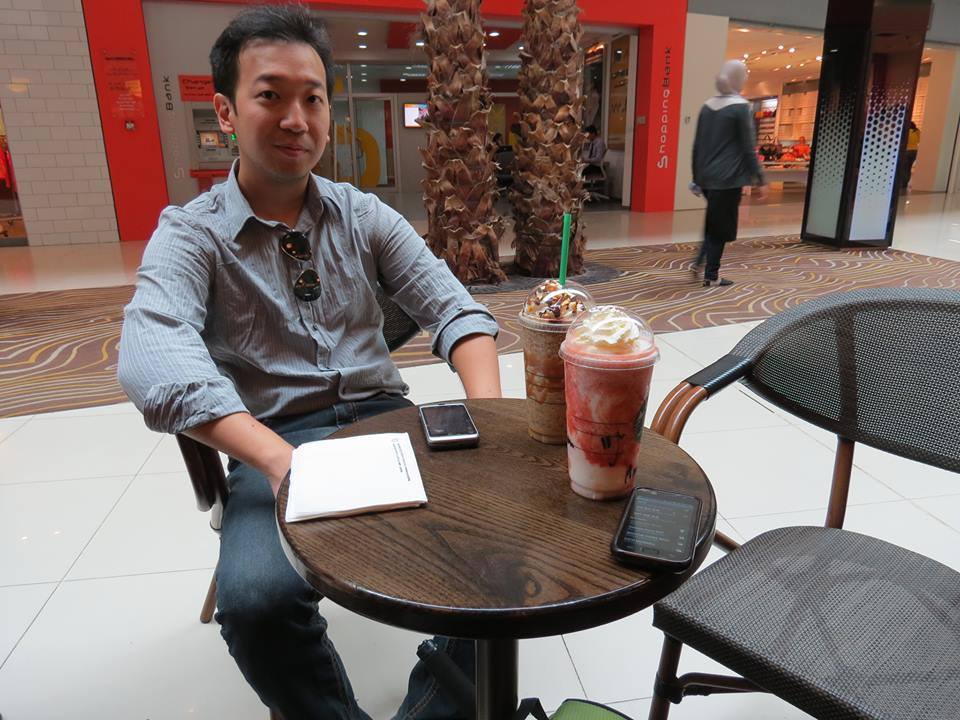 During the summer, I was given the opportunity to work as the summer programming intern at More Than Me Academy in Monrovia, Liberia. More Than Me is a non-profit organization that started out as a scholarship program for the most vulnerable girls in the West Point community of Monrovia, Liberia. The organization's mission is to use education as a means to protect and empower young girls. More Than Me launched a private, tuition free, K-4 Academy in 2013. The organization also uses a holistic approach in its mission and combines services such as healthcare, social work, child protection, family planning, and food program.
My duties as the summer programming intern varied from day to day, but generally I planned, coordinated, scheduled, and managed a 6-week summer program for 170 K-6th grade students after assessing school and community needs. In addition, I collaborated with teachers, school administrators, and students to design and facilitate the program. After conducting a baseline assessment, the More Than Me team and I agreed upon a schedule composed of both academic and extra-curricular classes/activities promoting holistic development for the girls. Mondays and Tuesdays were dedicated towards academic growth, particularly focused on classes such as English, Math, Phonics, and Science. As for the remaining days, there were a wide variety of classes such as Life Skills/CME (Character and Moral Education), Quizzing/Spelling Bee/Debate, Music, Embroidery, Home Economics, Story Book Reading, Arts and Crafts, Jewelry, Health Education, and Creative Writing.
Throughout the duration of the program, it was a privilege to work with such an amazing staff all of whom passionately devoted themselves entirely to their work and mission. Of course, the students were also always pleasant to be around with. For example, whether it would be dramatic presentations on controversial issues on combating human trafficking, singing songs in French, writing down the recipe to make potato greens, or making beads in their Jewelry class; I sincerely appreciated and enjoyed being a part of it all.
My time in Liberia and at More Than Me has been regrettably too short but as I return, I am empowered with stories and memories of hope and perseverance that won't be forgotten.
(More Than Me Academy Spelling Bee Champs)
(Jewelry Class and bead work)
(Made from our very own More Than Me girls)
About Tim:
Young (Tim) An is a current masters student at the University of Pittsburgh Graduate School of Public and International Affairs studying International Development (Human Security) and pursuing his graduate certifications in Global Studies (Sustainable Development) and African Studies. He is a 2016 DACOR Bacon House Foundation Fellow and a Global Studies Student Ambassador. He received his BA from the University of Texas at Austin in 2010 majoring in Economics and Government. Afterwards, he worked as a Native English Teacher under the EPIK program in Daegu, Korea. In addition, he is a Returned Peace Corps Volunteer (RPCV Morocco 2013-2015) who specialized in youth development, vocational skills training, community based organizations, and life skills programs. He has also worked in the private sector for a brief time in the customs brokers business. Tim has recently returned from working as the summer programming intern for More Than Me in Monrovia, Liberia.
Tim speaks Korean, Arabic (Moroccan), and a bit of Japanese. He is passionate about education, youth development, music, travelling, and reading. You can reach him at ysa9@pitt.edu or tim.young.an@gmail.com respectively.