UPCOMING EVENTS: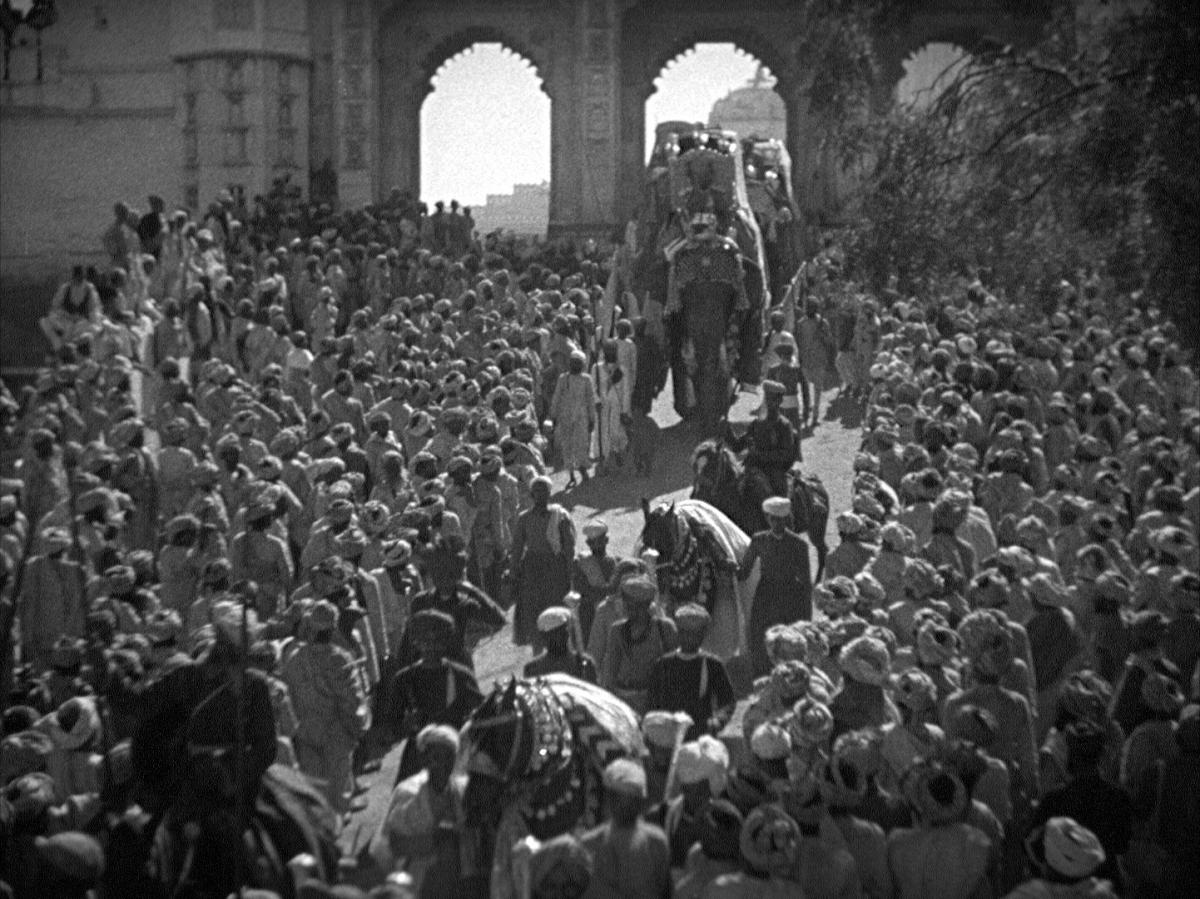 A Throw of Dice
with Live Accompaniment by REZ ABBASI
The special event is a screening of the 2006 digitally restored print of A Throw of Dice (dir. Franz Osten), a 1929 silent Indian film based on a story from the Mahabharata. The film follows two kings as they vie for the love of a hermit's daughter, the beautiful Sunita. This unique historical gem will be accompanied live by a musical score created for the film by New York jazz artist Rez Abbasi and his quartet. He composed the score on behalf of the New York Guitar Society in 2019 and subsequently released it as an album from Whirlwind Records.
For more information on the film and Abbasi's score, please visit: www.reztone.com
Tickets are free, but limited. To reserve a spot, please visit: https://tinyurl.com/wsndloy
Announcing the University of Pittsburgh's new Asian Media Series and Film Festival

Sharing Asia's On-Screen Arts with Pittsburgh
The University of Pittsburgh's Asian Studies Center--in collaboration with the Film and Media Studies Program--is thrilled to announce the launch of SCREENSHOT:ASIA. The festival, which is set to premiere in September 2020, will continue the city's tradition of bringing Asian arts, stories, and experiences to Southwestern Pennsylvania. With the festival and its corresponding year-round programming, we hope to expand Pittsburgh's arts programming for students, long-time residents, people new to the area, and all of the diverse Asian communities from the region. We are also expanding our offerings beyond the festival, highlighting an array of screened artworks, including video and interactive theater.
More than a festival
Additionally, we will be educating future generations to become local programming and arts leaders. Our festival will be a broader educational opportunity to give students hands-on experience in developing, organizing, and running a film festival. Through our film festivals course, internships, and festival trips, we'll get students participating in the industry. These events will connect students with Asian and Asian American filmmakers and producers. By learning with and from industry professionals, they can gain insight into the festival circuit and meet with diverse professionals from the industry.
Connecting with the Community
The Asian population is the fastest-growing demographic in Pittsburgh, and this growth is expected to continue over the next 10 years. The Asian Studies Center and the University Center for International Studies has cultivated strong partnerships with many of the Asian communities over the years through events on and off-campus. We hope to build upon our role as a cultural hub, reaching out to both new arrivals and established communities within our region.
How to support the project
We hope that you will continue to support Asian programming in Pittsburgh. You can support this program by donating here. For more information, please email asia@pitt.edu or contact Kirsten Strayer at 412-383-8017.
Watch this video to learn about Pittsburgh and Asian Film, as told by Pitt Students: