An Initiative of the International Place-Based University Network
International Place-Based University Network: Academically Based, Globally Minded Community Engagement
PRESIDERS & FEATURED SPEAKERS: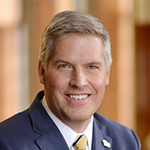 Patrick Gallagher
Chancellor
University of Pittsburgh
As the University of Pittsburgh's 18th chancellor, Patrick Gallagher directs one of the nation's premier public institutions for higher education and research. In this role, Gallagher oversees a community of more than 34,000 students at five distinct campuses.
In addition, he supports the work of more than 14,000 faculty and staff members who are committed to advancing the university's legacy of academic excellence, community service, and research innovation.

Prior to his installation at Pitt, Gallagher spent more than two decades in public service and completed terms on a wide range of community boards and committees. He currently serves as chair of the Commission on Economic and Community Engagement for the Association of Public and Land-grant Universities.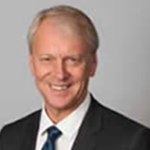 Chris Day
Vice Chancellor and President
Newcastle University
A fellow of the Academy of Medical Sciences, Chris Day is recognized as an internationally renowned medical researcher. Day is a member of the Universities UK Board, chair of the Office for Strategic Coordination of Health Research and chair of the N8 Group of Research Universities.
In addition, he will chair the institutional environment panel for REF 2021.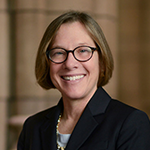 Ann Cudd
Provost & Senior Vice Chancellor
University of Pittsburgh
As provost and senior vice chancellor, Ann Cudd is responsible for all aspects of the University of Pittsburgh's academic mission including supporting scholarly excellence among the university's faculty members and student success among the undergraduate, graduate, and professional students.
Cudd is an active faculty member in the Pitt philosophy department. She is an accomplished teacher and scholar whose research explores themes of oppression, economic inequality, capitalism, and gender.
Previously, Cudd served as Boston University's dean of the College and Graduate School of Arts and Sciences.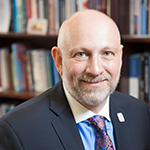 Ariel Armony
Vice Provost for Global Affairs
Director, University Center for International Studies
University of Pittsburgh
Ariel Armony leads the University of Pittsburgh's global engagement as the vice provost for Global Affairs and directs the University Center for International Studies (UCIS), home to the university's top-ranked thematic and area studies centers.
Under Armony's leadership, UCIS received the Senator Paul Simon Award for Comprehensive Internationalization in 2017 from NAFSA: The Association of International Educators.
Before arriving at Pitt, Armony led the University of Miami's Institute for Advanced Study of the Americas. He has been a Fulbright scholar, Rockefeller Foundation scholar, and residential fellow at the Woodrow Wilson International Center for Scholars.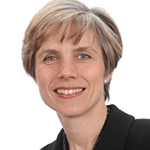 Jane Robinson
Dean of Engagement & Place
Newcastle University
As Newcastle University's first dean of engagement and place, Jane Robinson is striving to build partnerships that will enhance the school's social, economic, and cultural contributions.
Before taking on her role at Newcastle, Robinson served as the chief operating officer at Durham University. In addition, she was the director of external relations at Arts Council England, where she led major corporate initiatives.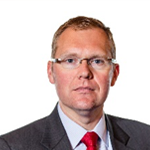 Nick Forbes
Leader of the Council
City of Newcastle
A Labour politician, Nick Forbes has made economic growth a key feature of his council. He has also played a major role in raising the profile of local government in a time of austerity and lobbying nationally for successive local government finance settlements.
Forbes serves as the vice chair of the Tyne and Wear Fire and Rescue Authority, vice chair of the Core Cities Cabinet, and is a business competitiveness portfolio holder for the North of Tyne Combined Authority.
KEYNOTE SPEAKER: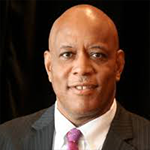 Al Richmond
Executive Director
Community-Campus Partnerships for Health
In his role as executive director of Community-Campus Partnerships for Health, Al Richmond is seeking to advance the organization's commitment to social justice and health equity as well as deepen its focus on emerging issues impacting the nation such as education, immigration, diversity and, culture.
Richmond also serves as principal investigator of Patient Engagement: Enhancing Culturally Responsive Research funded by Patient-Centered Outcomes Research Institute and as co-principal investigator of Ensuring Ethical Community-Engaged Research: Elevating the Role and Impact of Community-Based IRBs and Research Review Committees funded by the National Institute of Minority Health and Health Disparities.
PANELISTS: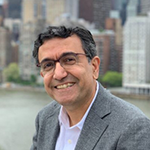 Omar Blaik
CEO & Co-founder
U3 Advisors
As CEO and Co-Founder of U3 Advisors, Omar Blaik works with university leaders, city and state governments, non-profit foundations, and real estate developers to provide expertise on institutional anchor strategy, campus edge planning, local economic development, and place-based real estate strategy.
He has provided senior leadership to the Kresge Foundation and the John S. and James L. Knight Foundation, as well as the University of Maryland College Park and the University of Chicago.
Prior to forming U3, Blaik was the senior vice president of facilities and real estate at the University of Pennsylvania.
Donald Burke, M.D.
Distinguished University Professor, Health Science and Policy, Epidemiology
Jonas Salk Chair, Population Health, Epidemiology
Member, Public Health Dynamics Lab
Dean Emeritus, Graduate School of Public Health
University of Pittsburgh
Throughout his professional career, Donald Burke has studied prevention and control of infectious diseases of global concern including HIV/AIDS, influenza, and dengue.
Burke now leads a trans-disciplinary team working to develop computational models and simulations of epidemic infectious and chronic diseases in an effort to evaluate prevention and control strategies.
Currently serving on the Allegheny County Board of Health (Pittsburgh), Burke is also a fellow of the American Association for the Advancement of Science, the American Academy of Microbiology, and the American Epidemiological Society, and is an elected member of the National Academy of Medicine.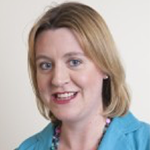 Lynne Corner
Dean of Engagement, Faculty of Medical Sciences
Newcastle University
In addition to her role as the director of engagement for Newcastle University's Faculty of Medical Sciences, Lynne Corner leads VOICE (Valuing Our Intellectual Capital and Experience) as well as the National Institute for Health Research Newcastle Biomedical Research Centre's patient involvement. Corner is a social gerontologist.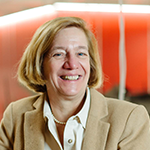 Sabina Deitrick
Associate Dean, Graduate School of Public and International Affairs   
Associate Professor, Graduate School of Public and International Affairs
University of Pittsburgh
Sabina Deitrick teaches courses and conducts research in the areas of economic and community development, urban planning, and regional policy, with an emphasis on regional restructuring, revitalization, and brownfields redevelopment. She is also co-director of Urban and Regional Analysis research program at Pitt's University Center for Social and Urban Research as well as co-director of the university's Community Outreach Partnership Center.
Additionally, she serves on the governing board of the Urban Affairs Association, the international professional organization for urban scholars, researchers, and public service providers.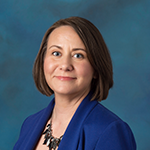 Lina Dostilio
Associate Vice Chancellor, Community Engagement
University of Pittsburgh
Lina Dostilio's responsibilities as Pitt's associate vice chancellor for community engagement include cultivating strategic opportunities and implementing the university's place-based community engagement initiative. 
In her role as the 2019 Coalition of Urban and Metropolitan Universities Research Fellow, Dostilio is developing a multi-institution research project designed to investigate the impact of place-based community engagement on community capacities.
Dostilio's research as a scholar-administrator focuses on multi-sector partnership development, place-based community engagement, and the evolution of the community engagement profession within higher education.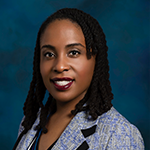 Daren Ellerbee
Director, Homewood Community Engagement Center
University of Pittsburgh
As the director of Pitt's Community Engagement Center in Homewood, Daren Ellerbee interacts with various stakeholders including elected officials, community leaders, activists, residents, and a 33-member community advisory council.
Ellerbee was recently featured on ImaginePittsburgh.com and was a 2018 Pittsburgh Magazine and PUMP (Pittsburgh Urban Magnet Program) 40 Under 40 award winner.
Prior to her role at Pitt, Ellerbee served as a community affairs and equity strategist for the Urban Redevelopment Authority of Pittsburgh.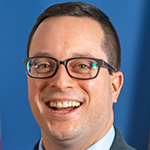 Grant Ervin
Chief Resilience Officer
City of Pittsburgh
As Pittsburgh's chief resilience officer, Grant Ervin oversees the integration of sustainability and resilience into the city's services, programs, and policy. He has helped lead the development of a variety of programs including the Uptown Eco-Innovation District, District Energy Pittsburgh, Pittsburgh and Neighborhood Community Information System, and the Pennsylvania Community Transport initiative.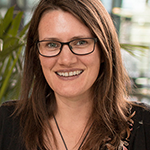 Hayley Fowler
Professor, Climate Change Impacts, School of Engineering
Newcastle University
Hayley Fowler is a hydro climatologist with more than 15 years of experience analyzing the effects of climate change and variability on hydrological systems.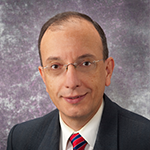 Diego Chaves-Gnecco, M.D.
Associate Professor, School of Medicine, Department of Pediatrics
University of Pittsburgh
Honored as the 2019 Pediatrician of the Year by the American Academy of Pediatrics, Pennsylvania Chapter, Diego Chaves-Gnecco specializes in pediatric developmental and behavioral medicine.
His clinical and academic interests include the diagnosis and treatment of children with autism and attention deficit hyperactivity disorder, providing care to families and children with disabilities, providing care to children from minority and underserved populations, and addressing barriers to health care access.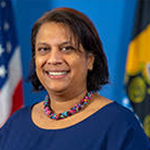 anupama "anu" jain 
Executive Director, Gender Equity Commission
City of Pittsburgh
As the inaugural executive director of Pittsburgh's Gender Equity Commission. anupama jain acts as a liaison between commissioners, city departments, and diverse local stakeholders. The mission of the commission is to dismantle gender-based inequalities in Pittsburgh. Prior to joining the city government, anu spent more than a decade as a professor in higher education.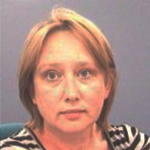 Louise Kempton
Senior Research Associate & Associate Dean (Research and Innovation), Faculty of Humanity and Social Sciences
Newcastle University
With more than 20 years of experience as a researcher, policy maker and practitioner in local, regional and, international economic development, Louise Kempton's role at Newcastle University is to help shape and implement the faculty's strategy for research and innovation. 
Kempton is also building local collaborative leadership in an effort to provide innovative solutions for local challenges and opportunities.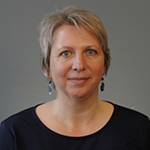 Vera Krekanova
Chief Research Officer
Allegheny Conference on Community Development
In her role with the Allegheny Conference, Vera Krekanova is responsible for coordinating all quantitative and qualitative research, championing the use of data and information across the organization, and framing the messaging around the state of the Pittsburgh region's economy.
With more than 20 years of experience in the non-profit sector, Krekanova has been recognized for organizational leadership, implementing successful public-private initiatives, spearheading innovation, and generating funding and new business opportunities.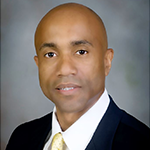 James Martin
Dean, Swanson School of Engineering
University of Pittsburgh
As dean for Swanson School of Engineering, James Martin leads one of the most established programs in the nation. Consistently ranked among the top 25 public engineering programs by U.S. News & World Report, The Swanson School's focus areas include sustainability, energy systems, and advanced manufacturing.
The former Bob Benmosche Professor and chair of the Glenn Department of Civil Engineering at Clemson University, Martin is internationally recognized for his research on earthquakes. His work has contributed to improved building-code standards in the central and eastern United States.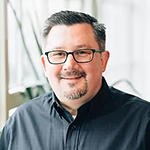 Rich Overmoyer
President & CEO
Fourth Economy
Since founding Fourth Economy in 2010, Rich Overmoyer has been working to create a new model of collaboration that focuses on a community- and economic-resilience framework as a tool for lasting positive change. To that end, Overmoyer combines science and art to help clients translate complex ideas and data into solutions for their communities.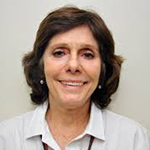 Angela Maria De Randolpho Paiva
Associate Vice President, Academic Affairs, International Programs
Associate Professor, Social Sciences Department
Pontifical Catholic University of Rio de Janeiro (PUC – Rio)
Angela Maria De Randolpho Paiva has done extensive research in the social construction of citizenship and inequality in Brazil. She has also developed research projects on social movements and participation in the public sphere, focusing on the role of religion in political mobilization, inequality in the educational system, race relations, and youth and affirmative action in higher education.  
Paiva is a member of the executive council of ANPOCS, Brazil's main social science association.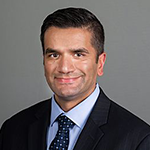 Amar Parikh 
Associate Vice President & Chief of Staff, Office of Civic Engagement
University of Chicago
As a member of the University of Chicago's leadership team, Amar Parikh is a senior advisor to the vice president and is responsible for the implementation of key initiatives and working with internal staff and external partners.
Parikh also serves on the board of BPI, a social justice public interest law and policy center, as well as the University of Chicago Trust (India).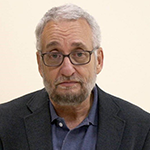 Paulo Hilário Nascimento Saldiva, M.D.
Professor
University of Sao Paulo
Currently a full professor at Universidade de São Paulo, Paulo Hilário Nascimento Saldiva's primary areas of study are pathological anatomy and clinical pathology, with a special interest in air pollution.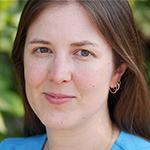 Aurora Sharrard
Director, Office of Sustainability
University of Pittsburgh
Executive Director & Vice President
Innovation for Green Building Alliance
Aurora Sharrard assumed her role as Pitt's first-ever director of the Office of Sustainability in 2018. Since then the office has taken the lead in developing and implementing university-wide sustainability strategies, activities, policies, collaborations, and partnerships to advance the Pitt Sustainability Plan.
In addition, Sharrard continues to serve as the executive director and vice president of innovation for the Green Building Alliance, a Pittsburgh-based nonprofit organization dedicated to ensuring  that everyone has the opportunity to live, work, learn, and play in a healthy, high-performing building.
A nationally recognized green building expert, Sharrard co-founded the Pittsburgh 2030 District that calls for buildings in Downtown Pittsburgh and Oakland to achieve 50% reductions in energy use, water consumption, and transportation emissions by 2030.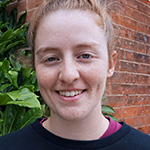 Bridget Stratford
Co-Founder, North East Solidarity & Teaching
Newcastle University
Bridget Stratford co-founded and now manages North East Solidarity and Teaching, a Newcastle University Students' Union (NUSU) Go Volunteer project. The organization strives to educate and empower refugees and asylum seekers living in the area.
Last year, the project supported nearly 250 learners and worked with more than 400 student volunteers. A psychology wellbeing practitioner, Stratford is seeking to expand the project's outreach by increasing opportunities for volunteers and support services for learners.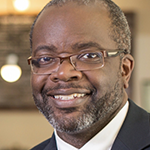 John Wallace
David E. Epperson Chair and Professor,
Center on Race and Social Problems Senior Fellow for Research and Community Engagement
Professor, School of Social Work,
Katz Graduate School of Business & the Dietrich School of Arts and Sciences (Sociology)
University of Pittsburgh
The focus of John Wallace's recent work is ESTEAM (Entrepreneurship, Science, Technology, Engineering, Agriculture, and Math) education for young people, as well as the creation of social enterprises to address food access and insecurity, youth unemployment, and economic development in low-income African American communities.
Wallace is also the co-founder and board president of Homewood Children's Village, board president of Operation Better Block, founder of The Oasis Project, and senior pastor of the Bible Center Church in Homewood.