Subtitle:
SCREENSHOT: Asia Festival
Promo Image: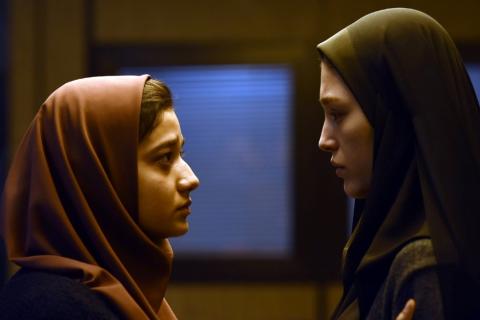 Date:
Wednesday, October 6, 2021 - 19:30
Location:
Carnegie Museum of Art Theater
The first annual SCREENSHOT: ASIA Film Festival will take place October 6-10, 2021. In its inaugural year, the Festival will screen features from all over Asia as well as highlight some lesser-known Asian filmmakers through a shorts program.
In the film, "Yalda, A Night for Forgiveness," Maryam must convince her dead husband's daughter to forgive her for his murder—but only on live reality TV.
AWARDS: GRAND JURY PRIZE World Cinema Dramatic Competition - 2020 SUNDANCE FILM FESTIVAL, BEST SCREENPLAY--2020 SOFIA INTERNATIONAL FILM FESTIVAL
For more information about the film festival click here
To register click here
UCIS Unit:
Asian Studies Center
International Week
Other Pitt Sponsors:
Office of the Chancellor
Film and Media Studies Program
Is Event Already in University Calendar?: