Subtitle:
SCREENSHOT: Asia Festival
Promo Image: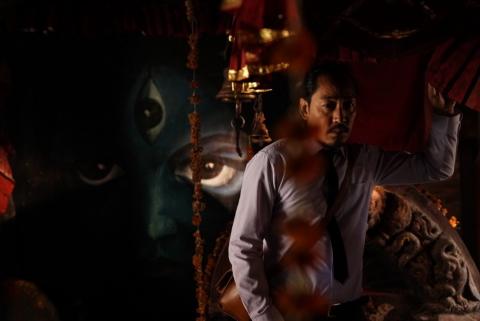 Date:
Friday, October 8, 2021 - 18:30
The first annual SCREENSHOT: ASIA Film Festival will take place October 6-10, 2021. In its inaugural year, the Festival will screen features from all over Asia as well as highlight some lesser-known Asian filmmakers through a shorts program.
When a series of visions send a skeptical entrepreneur to seek spiritual advice, an eccentric Buddhist monk predicts his imminent death, unless he can locate an elusive lady with fangs.
Official Selection: Tribeca Film Festival, Osaka Film Festival, and Morelia International Film Festival
For more information about the film festival click here
To register for this event, click here.
UCIS Unit:
Asian Studies Center
International Week
Other Pitt Sponsors:
Office of the Chancellor
Film and Media Studies Program
Is Event Already in University Calendar?: