Subtitle:
The Goli Otok (Barren Island) Labor Camp, 1949-1956
Promo Image: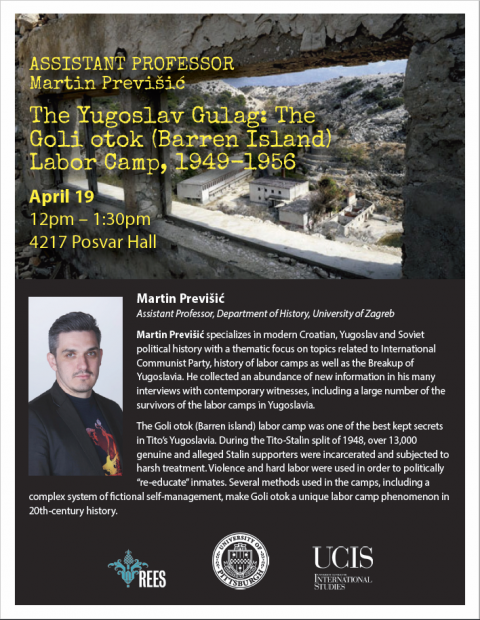 Date:
Wednesday, April 19, 2017 - 12:00
Martin Previšić specializes in modern Croatian, Yugoslav, and Soviet political history with a thematic focus on topics related to International Communist Party, history of labor camps, as well as the Breakup of Yugoslavia. He collected an abundance of new information in his many interviews with contemporary witnesses, including a large number of the survivors of the labor camps in Yugoslavia.
The Goli otok (Barren Island) labor camp was one of the best kept secrets in Tito's Yugoslavia. During the Tito-Stalin split of 1948, over 13,000 genuine and alleged Stalin supporters were incarcerated and subjected to harsh treatment. Violence and hard labor were used in order to politically "re-educate" inmates. Several methods used in the camp, including a complex system of fictional self-management, made Goli otok a unique labor camp phenomenon in 20th-century history.
UCIS Unit:
Center for Russian East European and Eurasian Studies