Subtitle:
The Nigerian Civil War and Its Impact on Nation-Building in Africa
Promo Image: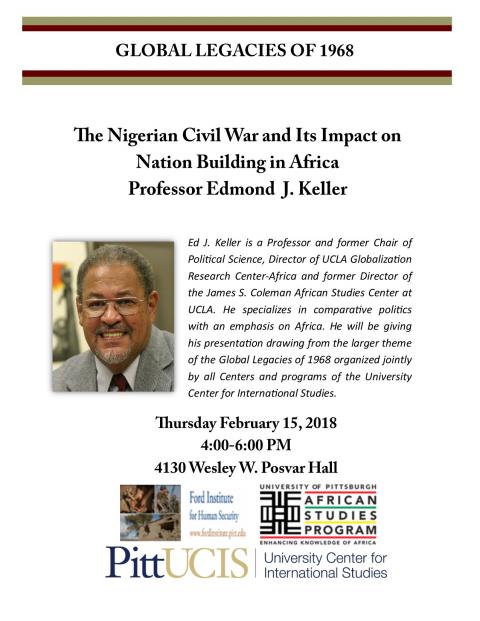 Date:
Thursday, February 15, 2018 -

16:00

to

18:00
The UCIS Global 68 Series draws themes from events that took place around the world in 1968. As part of this series, the African Studies Program will host an event called "Global 68-The Nigerian Civil War". We will be showing a documentary entitled "Biafra and Nigeria War 1967-1970," followed by discussion of the Nigerian Civil War, also known as the Biafran War (July 6, 1967 - January 3, 1970) and the ramifications it is having on African society today. Our speaker, Edmond Keller (Department of Political Science, UCLA), will discuss the causes, aftermath and legacy of the conflict and the lessons for independence, democracy and freedom.