Subtitle:
Presented by the Global Affairs Club
Promo Image: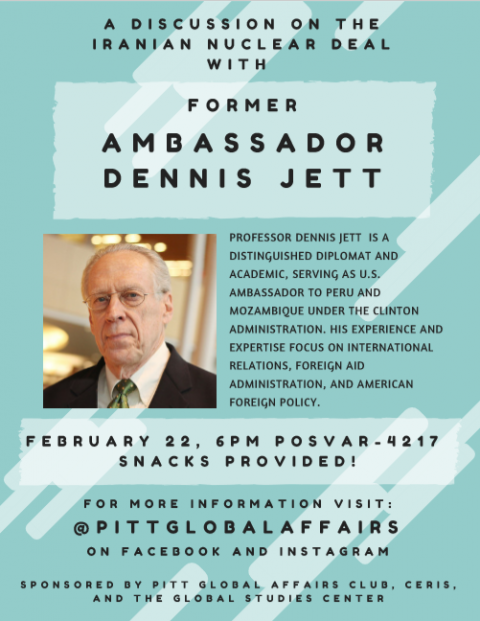 Presenter:
Dennis Jett, Professor and Former Ambassador
Date:
Thursday, February 22, 2018 - 18:00
Professor Dennis Jett is a distinguished diplomat and academic, having served as U.S. ambassador to Peru and Mozambique under the Clinton administration. His experience and expertise focus on international relations, foreign administration, and American foreign policy.
Snacks Provided.
Other Pitt Sponsors:
Center for Educational Resources on Islamic Studies (CERIS)
Pitt Global Affairs Club