Activity Type:
Lecture Series / Brown Bag
Promo Image: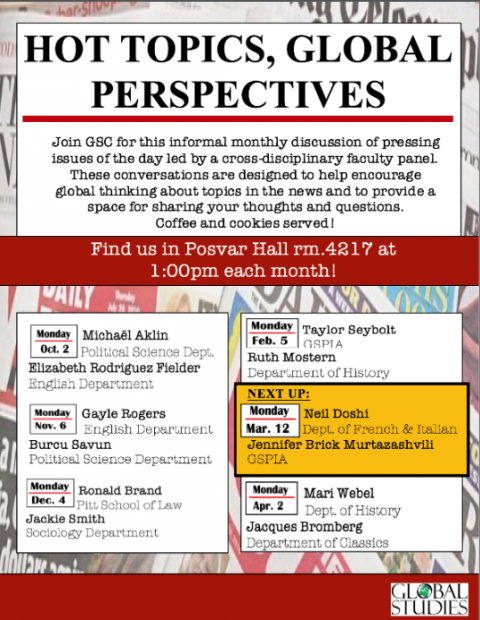 Date:
Monday, March 12, 2018 - 13:00
Grab a coffee and join the Global Studies Center for the first of our monthly series where we host an informal discussion about a pressing issue of the day. Get global insight and bring your thoughts to share or questions to have addressed. Cookies served!