Promo Image: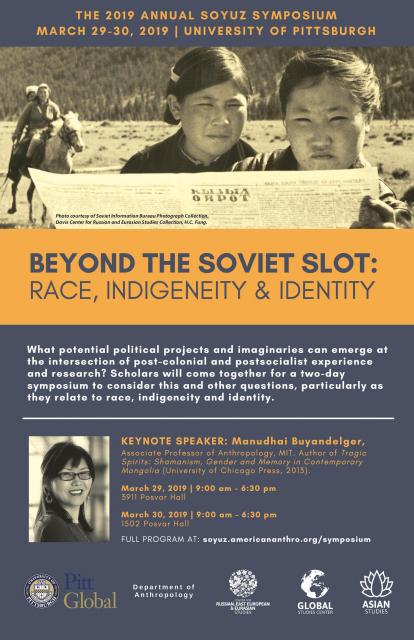 Date:
Friday, March 29, 2019 (All day)

to

Saturday, March 30, 2019 (All day)
The Soyuz Research Network for Postsocialist Cultural Studies is an interdisciplinary forum for exchanging work based on field research in postsocialist countries, including Eastern Europe and the former Soviet Union, Africa, East and Southeast Asia, and Latin America. Soyuz is an interest group of the American Anthropological Association (AAA) and an official unit of the Association for Slavic, East European, and Eurasian Studies (ASEEES). The Soyuz symposium has met annually since 1991 and offers an opportunity for scholars to interact in a more personal setting. More information on the Soyuz Research Network can be found at http://soyuz.americananthro.org/symposium/.
UCIS Unit:
Center for Russian East European and Eurasian Studies
Global Studies Center
Other Pitt Sponsors:
Department of Anthropology
Pitt Global