Promo Image: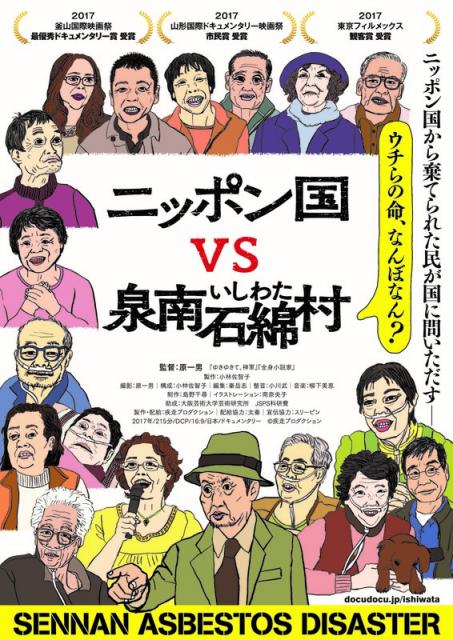 Date:
Thursday, September 27, 2018 - 18:00
Location:
125 Frick Fine Arts Auditorium
The Japan Council of the University of Pittsburgh is pleased to announce the winner of the first biennial University of Pittsburgh Japan Documentary Film Award: Sennan Asbestos Disaster, directed by award-winning veteran filmmaker Kazuo Hara. More than ten years in the making, Sennan Asbestos Disaster follows a dwindling group of dying former asbestos workers as they seek justice and recognition from an indifferent Japanese government As Mr. Hara follows these plaintiffs through their successes and failures, his film also examines the power of the Japanese state and its continued responsibilities to its citizens. In praising the film for its profound effect, Mr. Soda notes that Sennan Asbestos Disaster "shows the painstaking process of the eight years of lawsuits. I was able to physically experience what it's like to fight against the Japanese government." Mr. Hara, whose previous works include the The Emperor's Naked Army Marches On (1987), is known for provocative and engaging stories that give voice to people on the margins of conventional society. Sennan Asbestos Disaster has already received the 2017 Audience Award at the Tokyo Filmex International Film Festival and the 2017 BIFF Mecenat Award at the Busan International Film Festival.
Non-University Sponsors:
Silk Screen Film Festival