Promo Image: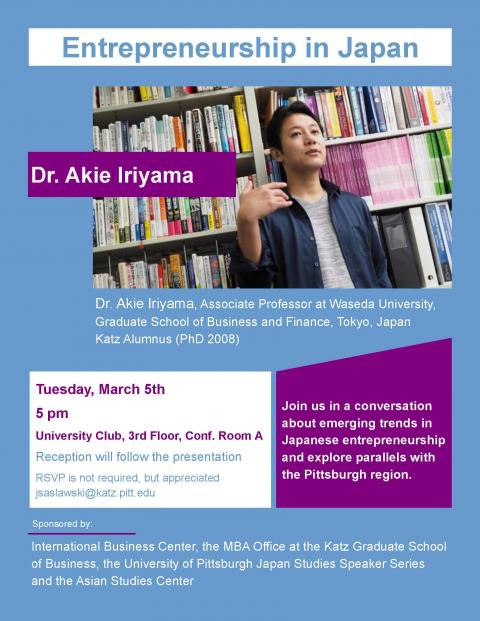 Date:
Tuesday, March 5, 2019 - 17:00
Location:
University Club, 3rd Floor, Conference Room A
Join us in a conversation about emerging trends in Japanese entrepreneurship and explore parallels with the Pittsburgh region.
Dr. Akie Iriyama, Associate Professor at Waseda University, Graduate School of Business and Finance, Tokyo, Japan, Katz Alumnus (PhD 2008)
Reception will follow the presentation. RSVP is not required, but appreciated.
UCIS Unit:
Asian Studies Center
International Business Center
Other Pitt Sponsors:
Katz MBA Office
Japan Iron and Steel Federation and Mitsubishi endowments at the University of Pittsburgh