Promo Image: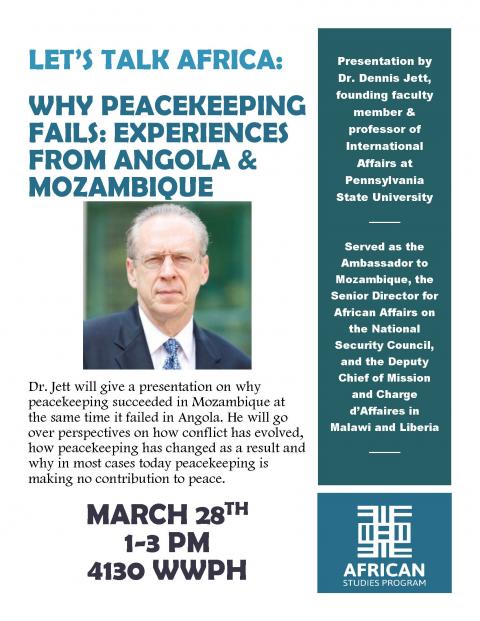 Date:
Thursday, March 28, 2019 - 13:00
Dr. Dennis Jett will give a presentation on why peacekeeping succeeded in Mozambique at the same time it failed in Angola. He will go over perspectives on how conflict has evolved, how peacekeeping has changed as a result and why in most cases today peacekeeping is making no contribution to peace.
Dr. Jett served as the Ambassador to Mozambique, the Senior Director for African Affairs on the National Security Council, and the Deputy Chief of Mission and Charge d'Affaires in Malawi and Liberia.
UCIS Unit:
Center for African Studies