Promo Image: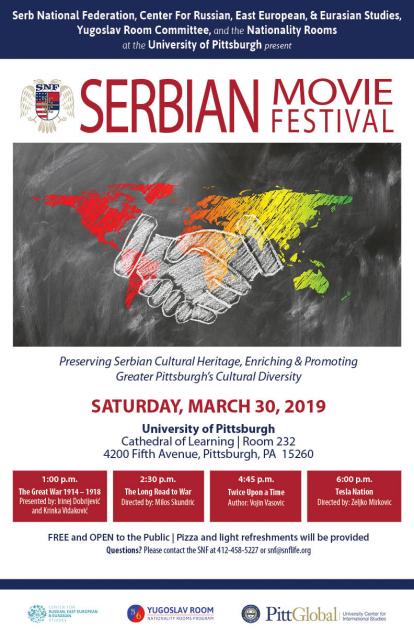 Date:
Saturday, March 30, 2019 - 16:45
Location:
Cathedral of Learning, Room 232
This event is part of the Serbian Movie Festival. Pizza and light refreshments will be served.
Twice Upon a Time, directed by Vojin Vasovic.
All children for the cartoon will receive a gift from the SNF.
This is an amusing and educational cartoon for children and adults. Once upon a time, in some distant world lived two kings: King of Warrior and King of Poet. In fact, it is about the dual nature and split personality of one king. One half of his personality represents a Nordic barbaric king from the early Middle Ages, a crude but fearless warrior. The other half is from late Baroque, a man of graceful poise and manners. They share their conscience, but have opposing wishes and desperately want to get rid of each other. This story brings us a noble message which can enrich our lives. The cartoon was screened at 60 international movie festivals and won more than 20 international awards.
UCIS Unit:
Center for Russian East European and Eurasian Studies
Other Pitt Sponsors:
Yugoslav Nationality Room
Pitt Global
Nationality Rooms