Promo Image: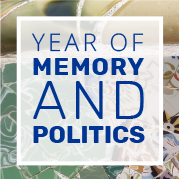 Presenter:
Maria Todorova, University of Illinois
Date:
Tuesday, October 15, 2019 -

12:30

to

14:00
As part of our Year of Memory and Politics and 1989 Series, the ESC, in cooperation with REEES, is pleased to welcome Maria Todorova as a Jean Monnet Center of Excellence speaker. Based on her forthcoming book on the perceived "golden age" of the socialist idea, Dr. Todorova will present the results of her research into a rich prosopographical database of circa 3500 biographies of people born in the 19th century. Based upon the diaries, letters, biographies, and autobiographies of several generations of leftists, she investigates the intersection between subjectivity and memory during the period of the Second International and reconstructs the"structures of feeling" that inspired these individuals. Lunch will be provided!
*This event counts for the UCIS1-credit pop-up course
UCIS Unit:
Center for African Studies
Asian Studies Center
Center for Russian East European and Eurasian Studies
European Studies Center
European Union Center of Excellence
Global Studies Center
Is Event Already in University Calendar?: