Subtitle:
Harvest by Manjula Padmanabhan
Promo Image: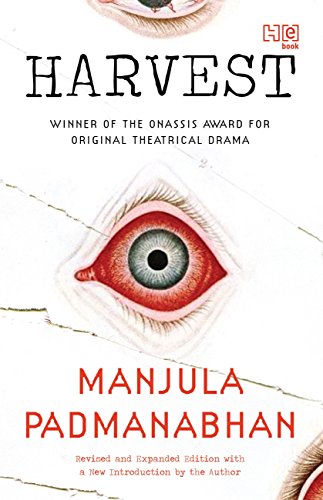 Presenter:
Dr. K. Frances Lieder, UCIS Visiting Professor in Contemporary Global Issues
Date:
Wednesday, October 23, 2019 -

17:00

to

19:00
Contact Person:
Dr. K. Frances Lieder, UCIS Visiting Professor in Contemporary Global Issues
Cost:
Free & Open To The Public
How can theater bring us closer to the issues at the center of Global Studies? Theater requires us to have an embodied encounter with the characters we are playing and the worlds they inhabit. It challenges the limits of our empathy and understanding while engaging us in a process of creative world-building that encourages us to imagine the world differently (in both utopian and dystopian ways). In this series, we will invite participants to pick up a script and try their hand at playing different characters in plays from around the world. You don't have to have any experience in theater or Global Studies, and you don't have to prepare anything. Just bring your sense of fun and imagination. After the play, there will be a brief discussion of the issues it raised as they relate to Global Studies.
Join us for Manjula Padmanabhan's Harvest.
Harvest is the story of an Indian family in the near future doing anything they can to stay alive. Om sells his body for parts. His wife Jaya suppresses her own desires to play the good Indian wife. His brother Jeetu prostitutes himself. But nothing can prepare them for the experience of having their home invaded by the holographic presence of Ginny, the western woman who buys Om's body to upgrade her own. A natural extension of the black market buying and selling of organs, Harvest imagines the logical conclusion of a world of extreme income inequality, where people live in such desperate poverty that they will sell anything for their next meal.
Is Event Already in University Calendar?: