Subtitle:
Global and the Classic Lecture Series
Promo Image: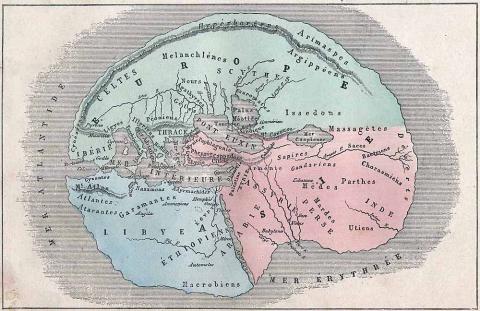 Presenter:
Micah Myers, Associate Professor of Classics at Kenyon College
Date:
Wednesday, November 13, 2019 -

16:30

to

18:00
Cost:
Free and Open to the Public
This presentation explores some applications of digital mapping technology for pedagogy and research. It discusses Mapping Ancient Texts: Visualizing Greek and Roman Travel Narratives (MAT) (http://mappingancienttexts.net), a queryable web-based geospatial interface capable of visualizing multiple ancient Mediterranean travel narratives simultaneously. It was created by a team of Kenyon College faculty, staff, and students. MAT is inspired by the many excellent research and pedagogical projects that apply GIS technology to the study of the ancient Mediterranean, especially the Ancient World Mapping Center, Pleiades, and Pelagios. Our project is distinguished by its special focus on not just visualizing geographical coordinates, but also representing movement between places. The first part of the talk presents the methods through which the project team is developing the MAT interface and looks at a case study in which MAT's visualization of all travel narratives that mention the town of Cassiope on Corcyra is used to inform the interpretation of Propertius 1.17. The second part of the talk discusses a project undertaken in an undergraduate Classics course in which students create visualizations from geo-spatial information in Cicero's letters.
Is Event Already in University Calendar?: