Subtitle:
Humanizing The Global, Globalizing the Human: Invisibility Lecture Series
Activity Type:
Lecture Series / Brown Bag
Promo Image: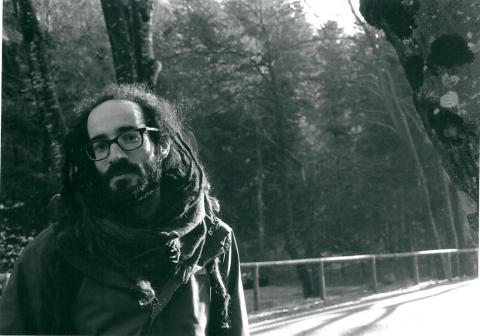 Presenter:
Andrea Mubi Brighenti, Aggregate Professor of Social Theory and Space
Date:
Thursday, November 14, 2019 -

16:30

to

18:00
Cost:
Free and Open to the Public
Andrea Mubi Brighenti is Aggregate Professor of Social Theory and Space & Culture at the Department of Sociology, University of Trento, Italy. Research topics focus on space, power and society. He has published The Ambiguous Multiplicities: Materials, episteme and politics of some cluttered social formations (Palgrave Macmillan, 2014), Visibility in Social Theory and Social Research (Palgrave Macmillan, 2010) and Territori migranti [Migrant Territories. Space and Control of Global Mobility] (ombre corte, 2009). Has edited Urban Interstices. The Aesthetics and Politics of Spatial In-betweens(Ashgate, 2013), Uma Cidade de Imagens (Mundos Sociais, 2012 – with Ricardo Campos and Luciano Spinelli), and The Wall and the City (professionaldreamers, 2009). Urban Walls. Political and Cultural Meanings of Vertical Surfaces (Routledge, 2018, co-edited with Mattias Kärrholm).
Is Event Already in University Calendar?: