Subtitle:
Humanizing the Global, Globalizing the Human Lecture Series
Promo Image: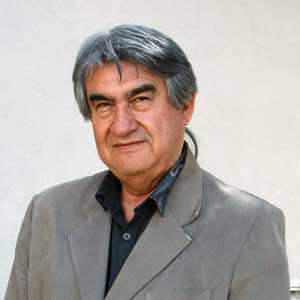 Presenter:
Dr. Gregory Cajete, University of New Mexico (Native Studies)
Date:
Friday, January 17, 2020 - 10:30
Cost:
Free and Open to the Public
Gregory Cajete is Professor of Native American Studies and Language, Literacy and Sociocultural Studies at the University of New Mexico. He received his Ph.D. from International College – Los Angeles New Philosophy Program in Social Science Education with an emphasis in Native American Studies. Dr. Cajete is a Native American educator whose work is dedicated to honoring the foundations of Indigenous knowledge in education. Dr. Cajete is a Tewa Indian from Santa Clara Pueblo, New Mexico. He has served as a New Mexico Humanities scholar in ethno botany of Northern New Mexico and as a member of the New Mexico Arts Commission. He worked at the Institute of American Indian Arts in Santa Fe, New Mexico for 21 years. While at the Institute, he served as Dean of the Center for Research and Cultural Exchange, Chair of Native American Studies and Professor of ethno science. He organized and directed the First and Second Annual National Native American Very Special Arts Festival held in respectively in Santa Fe, NM in 1991and Albuquerque, NM in 1992.
Is Event Already in University Calendar?: