Promo Image: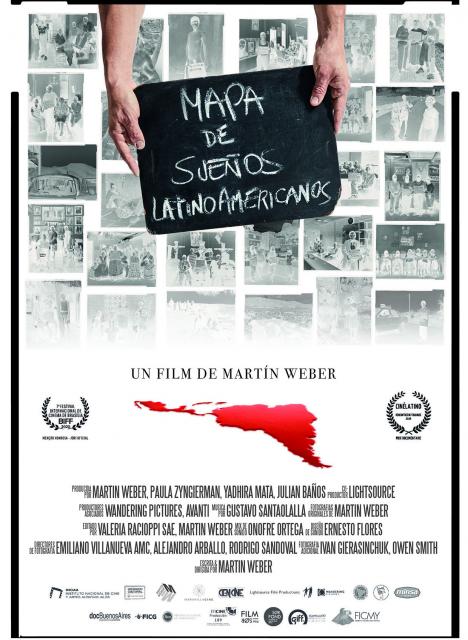 Date:
Thursday, October 1, 2020 - 18:00
This striking documentary, written and directed by Argentine artist Martín Weber, takes us all over Latin America, from Argentina, to Peru, Nicaragua, Cuba, Brazil, Colombia, Guatemala, and to Mexico. From 1992 to 2013, Weber photographed various people throughout Latin America, asking them to write their dreams on a chalkboard. Years later, he wondered if those dreams had been fulfilled. This film documents his journey over 8 years to find the same people and to give testimony to their dreams and lives.
After the film, please join us for a discussion and Q&A session led by the director, Martín Weber.
For more information and to see the trailer please visit: https://www.ucis.pitt.edu/clas/cinema
Registration for the film opens on September 18, 2020. Registration will close on October 1, 2020 at 4:30 pm. Please visit this link to register: https://tinyurl.com/yybaddma
The day of the film you will receive information about how to watch the film online as well as the link for the Zoom meeting to join the discussion after the film.
UCIS Unit:
Center for Latin American Studies
Is Event Already in University Calendar?: