Student Fellows
Each year the Global Studies Center sponsors several different types of fellows. Below is a list of Foreign Language Area Studies (FLAS) fellows for Fall 2017, Heinz Fellows and the Malmberg Fellow.
Foreign Language and Area Studies Fellowships
The Foreign Language and Area Studies (FLAS) Fellowships program provides academic year and summer fellowships to assist meritorious undergraduate students and graduate students undergoing training in modern foreign languages and related area or international studies.
To learn more about the FLAS program and to apply, please click here.
2017-2018 FLAS Fellows
Fall 2017:
Undergraduates:
Thomas Schierberl, (Political Science, Arabic, 3rd year)
Sarah Sellers, (French, Arabic, 2nd year)
Jules Van Heusden, (Political Science and Chinese, Chinese, 4th year)

Graduates:
Allison Hall, (School of Law and Social Work, Arabic, 4th year)
Miranda Hogsett (School of Education, Arabic, 3rd year)
Alicia Houser (Graduate School of Public and International Affairs, Swahili, 2nd year)
Katelyn Sives (Graduate School of Public and International Affairs and Graduate School of Public Health, Portuguese, 5th year)
Priyanka Srinivasa (Graduate School of Public and International Affairs, Hindi, 2nd year)
Megan Yost (Graduate School of Public and International Affairs, Turkish, 2nd year)


The Heinz Fellowship
Heinz Fellowships are granted to individuals from developing countries who demonstrate potential as future leaders in the public, government, non-profit, or private sectors. The Heinz Fellowship allows these individuals to undertake a Masters program in an area of Public Health, Public and International Affairs, Nursing or Law at Pitt.
To learn more about the Heinz Fellowship program, please click here.
2017-2018 Heinz Fellows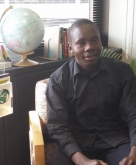 Dan Basil graduated from the University of Nairobi with a bachelor's degree in Education (Literature and English) and is serving as a Fulbright Teaching Assistant in Swahili. His research explores educational practices Kenya can adopt from American institutions of higher learning to aid in educational development. He has won several regional writing competitions and has contributed articles to Kenya's Standard Newspaper. He has also launched Focused Futures, an organization that links African youths to their chosen future goals.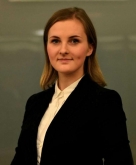 Olha Kotlyarska graduated from Kyiv-Mohyla Academy (Kyiv, Ukraine) with a Bachelor of Law degree. She represented her law school in three international moot court competitions, which featured issues of EU law, public international law, and international commercial arbitration. She was also a junior associate at the Vasil Kisil & Partners law firm in Kyiv. Ms. Kotlyarska is currently pursuing the LLM degree at the University of Pittsburgh's School of Law with the purpose of developing deeper insight in international and comparative law. Her interests include public international law, in particular international refugee law, and moot court competitions.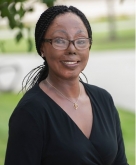 Hanifa Nakiryowa is currently a H. J. Heinz fellow at GSPIA from Uganda pursuing a Master of International Development, majoring in Human Security Studies. Prior to joining GSPIA, Hanifa completed a Global Change Leaders certificate program at the COADY International Institute in Nova Scotia Canada and a master's degree in Economics at University of Nairobi. She has also worked as a UNICEF-FBO partnership program monitoring and evaluation specialist, human rights advocate for Acid Survivors Foundation Uganda, as well as a part-time tutor at the Islamic University in Uganda. This exposure helped her develop her passion as a children's/women's rights advocate, motivating women and girls to exercise their rights for dignity. It is with this experience that she founded the Centre for Rehabilitation of Survivors of Acid and Burns Violence (CERESAV), an NGO in Uganda that advocates against violence against women and children, concentrating on acid attack violence. Her goal is to gain valuable exposure to knowledge required to address gender-related challenges facing women and children in institutionally oppressive societies.
Carl Malmberg Fellowship
The Carl Malmberg Fellowship provides support to an individual from Lesotho who is at an early point in their career. This individual will show potential as a future leader in education/ public administration/ social work/ public health. The Fellowship aims to support two terms of study and practical experiences in the U.S.
To learn more about the Carl Malmberg Fellowship program, please click here.
2017-2018 Malmberg Fellow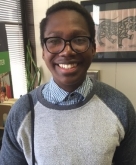 Mahao Mahao comes to the University of Pittsburgh as the Carl Malmberg Fellow. Mr. Mahao hails from Lesotho and South Africa, where he is a graduate of South Africa's University of the Witwatersrand. His decision to pursue a Masters in International Development at Pitt's GSPIA (Graduate School of Public and International Affairs) was informed by his desire to expand his expertise after establishing the Siyaphila (We are Alive) Youth Literacy Program, a free tutoring program that links tertiary students with underprivileged students in South African townships. Mr. Mahao has a deep rooted passion for Development Policy, Human Rights, and Environmentalism, and he is a NextGen Climate volunteer in Pittsburgh. While at Pitt, Mr. Mahao will also be pursuing both an African Studies and a Global Studies Certificate.