Meet our 2021-2022 Heinz Fellow
Aditi Upadhyaya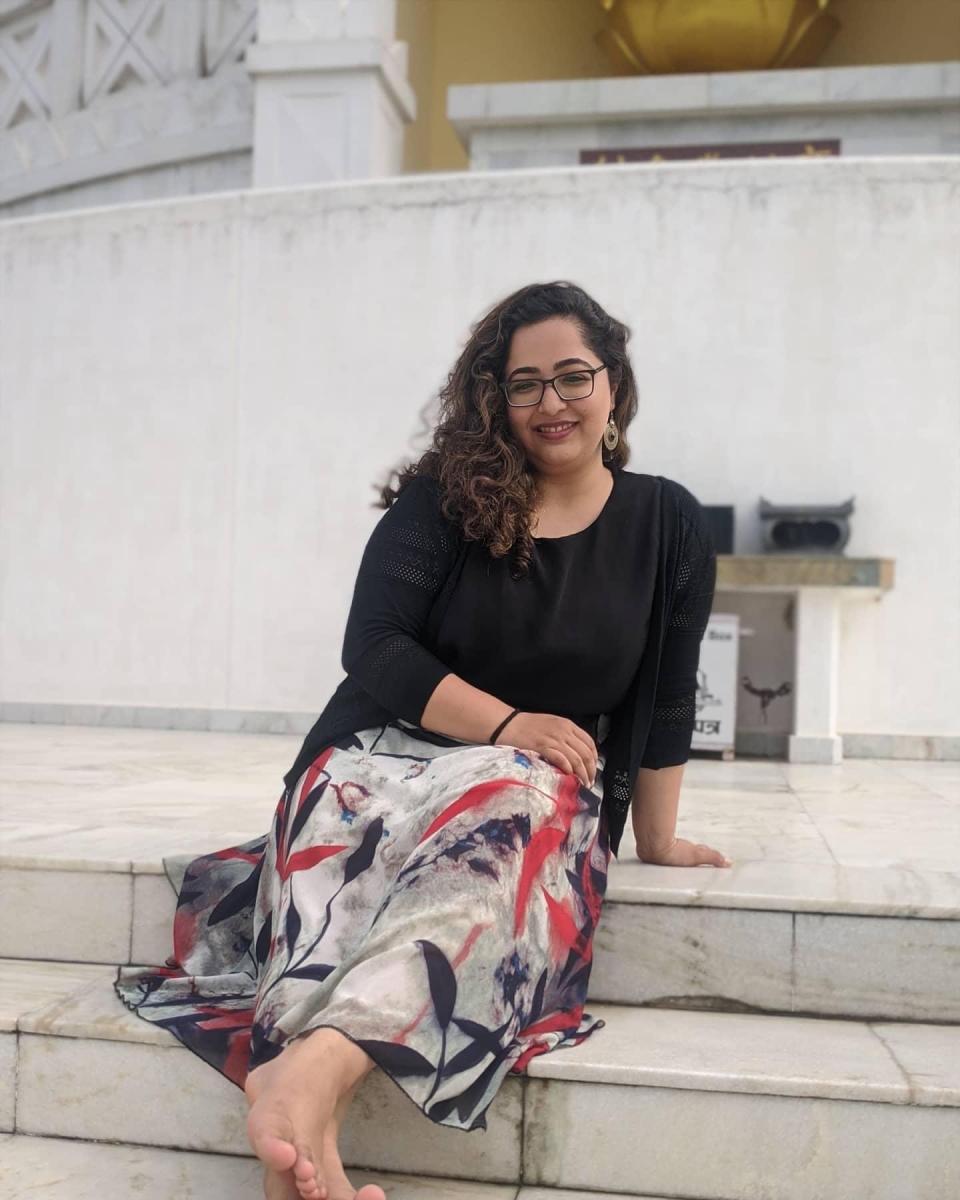 "Born and raised in Kathmandu of Nepal, I am a graduate of Development Studies from Kathmandu University and am currently pursuing a master's degree in International Development at GSPIA, University of Pittsburgh. I worked in the media and communications sector as a correspondent and coordinator for a few years during my undergraduate degree and after my graduation. I represented my country in the 9th Asia Pacific Youth Exchange in the Philippines in January 2020 and have participated and received awards in other national and international programs and competitions throughout my journey. I have volunteering and internship experiences with various development organizations in Nepal and have also served as a mentor and leader in many fronts including fellowships, events, and leadership positions during my educational career. I am ambitious, energetic, and eager to grow through practice and experience. I can communicate and express effectively and am interested in learning with a humble and pragmatic approach. I have developed an interest in research and applied research; incorporating this with my passion for reading, writing, and traveling, I deeply aspire to make a difference in the world, especially among less privileged people and communities."
The H.J. Heinz Fellowship
The University of Pittsburgh's Global Studies Center awards H.J. Heinz fellowships to students from developing countries who wish to pursue a Master's degree and demonstrate potential as future leaders in the public, government, non-profit, or private sectors.
Candidates applying must meet the following criteria:
Applicants must have been accepted to a Master's program (beginning the academic year for which they seek the Heinz Fellowship) in either the Graduate School of Public Health (GSPH), the Graduate School of Public and International Affairs (GSPIA), the School of Law, or the School of Nursing.
Applicants must have completed an undergraduate university degree.
Applicants must be proficient in speaking, reading and writing English.
Preference will be given to applicants at the early or mid-stages of their career.
The Fellowship is intended for individuals in the practitioner and policy domains. It is not awarded for basic academic research, academic sabbaticals or medical research.
During the residency, the Fellow is expected to give at least one presentation on a subject related to his or her professional experience to members of the University. In addition, the Fellow is strongly encouraged to participate in community outreach activities in the region by lecturing about his or her home country to an audience of high school students or interested adults.
Acceptance of the grant by the candidate constitutes an agreement between the grantee and the University. It is expected that, barring unforeseen emergencies, grantees will remain for the full tenure of the award. A grantee who leaves the U.S. or terminates the grant at a date earlier than that specified in the grant authorization, without consent of the University, will be required to reimburse the University for any expenditures made by the University on the grantee's behalf.
Upon completion of the Heinz Fellowship program, Fellows are required to submit a final report describing and evaluating the full range of their activities and experiences during the Fellowship, as well as their plans upon return to their home country. These reports are subsequently distributed to program officials at the University of Pittsburgh and to representatives at the H.J. Heinz Company Foundation. These reports will also be used as references for incoming Fellowship recipients. Upon acceptance of their final report, Fellows will receive a Heinz Program certificate from the UCIS.
The Fellowship is a one-to-two year position. It covers support in the form of a living stipend of $19,200 (paid in monthly installments) and a $1,000 program and professional activities fund.
How to Apply:
Candidates must indicate that they would like to be considered for the Heinz Fellows Program when submitting their Master's program application. Candidates should please contact the professional school they applied to after receipt of their acceptance if they are interested in applying for the Fellowship. For more information contact Veronica Dristas: dristas@pitt.edu
Application Timeline:
*The Heinz Fellowship Recipient has been notified*
Master's program application deadline: Candidates should please check the deadline for the school and academic year they intend to apply
May 2021: Winner notified
August 1, 2021: Fellowship year begins
June 30, 2023: Fellowship year ends.
See a list of our past Heinz Fellows.