Friday, March 27, 2020 (All day)

to

Sunday, March 29, 2020 (All day)
Due to economic development and globalization, cities continue to grow with predictions that 70 of the world's population will live in urban areas by the year 2050. This course, then, will view cities as hubs where patterns, connections, discussions, and the processes shape such issues as social justice, economic development, technology, migration, the environment among others. By examining cities as a lens, this sequence of weekend courses encourages students to examine cities as a system for discussing social processes being built and rebuilt. With an interdisciplinary focus, the course invites experts from the University of Pittsburgh, Carnegie Mellon, and relevant fields more broadly.
Mini Course PS 1555-1010 (32056) Smart cities and Technology: This iteration of the course will explore such topics as: the influence of multinational corporations on cities; the rise of privacy issues in relation to adoption of technology within cities and homes; the replacement of human labor and access to employment; the role of technology on urban planning, among others.

The Mini-Course registration has been postponed to March 25, 2020. Please monitor Blackboard for revised instructions.
Spring/Add - Drop Date January 17, 2020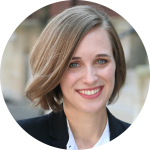 Department of History, Carnegie Mellon University
Whitney Laemmli is a historian of modern science and technology. Her research explores data recording and storage, the body, and the interactions between technical practice, the arts, and political life in the twentieth-century United States and Europe. She is currently working on a book manuscript titled Measured Movements: The Human Body and the Choreography of Modern Life, which explores how a tool developed to record dance on paper in Weimar Germany found new application in the corporate boardrooms, robotics laboratories, and psychiatric hospitals of the mid-century U.S. and U.K. Other projects have investigated the material history of the ballet pointe shoe, the sexual rehabilitation of paraplegic World War II veterans, and the relationship between technology, religion, and secularism in the twentieth century.
Engineering and Public Polcy, Carnegie Mellon University
Lorrie Faith Cranor is the Director and Bosch Distinguished Professor in Security and Privacy Technologies of CyLab and the FORE Systems Professor of Computer Science and of Engineering and Public Policy at Carnegie Mellon University. She also directs the CyLab Usable Privacy and Security Laboratory (CUPS) and co-directs the MSIT-Privacy Engineering masters program. In 2016 she served as Chief Technologist at the US Federal Trade Commission, working in the office of Chairwoman Ramirez. She is also a co-founder of Wombat Security Technologies, Inc, a security awareness training company that was acquired by Proofpoint. She has authored over 200 research papers on online privacy, usable security, and other topics. She has played a key role in building the usable privacy and security research community, having co-edited the seminal book Security and Usability (O'Reilly 2005) and founded the Symposium On Usable Privacy and Security (SOUPS). She also chaired the Platform for Privacy Preferences Project (P3P) Specification Working Group at the W3C and authored the book Web Privacy with P3P (O'Reilly 2002). She has served on a number of boards and working groups, including the Electronic Frontier Foundation Board of Directors, the Computing Research Association Board of Directors, the Aspen Institute Cybersecurity Group, and on the editorial boards of several journals. In her younger days she was honored as one of the top 100 innovators 35 or younger by Technology Review magazine. More recently she was elected to the ACM CHI Academy, named an ACM Fellow for her contributions to usable privacy and security research and education, and named an IEEE Fellow for her contributions to privacy engineering. She holds a doctorate in Engineering and Policy from Washington University in St. Louis.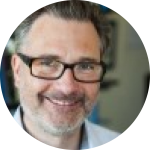 Jeremy W. Crampton is Professor of Urban Data Analysis at Newcastle University, with interests in two complementary areas. He has a longstanding interest in the development of digital mapping and geolocational technologies including cartography and GIScience. Second, he studies how geographic analytics, including spatial Big Data, and digital biometric platforms (eg., facial recognition technologies), create new urban spaces. More recently, he has a project called "Slow AI" whose goal is to better ensure that values encoded into artificial intelligence and machine learning (AI/ML) are just and responsible. He is currently working on a new book entitled " The Spyglass and the Map: The New Geographic Analytics."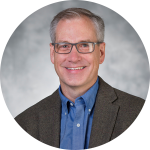 Transportation and Public Policy, Carnegie Mellon University
Stan Caldwell is Executive Director of both the Traffic21 Institute and the USDOT-designated Mobility21 National University Transportation Center at Carnegie Mellon University. These research centers support faculty and students, from across the university, in technology-focused transportation education and research with an emphasis on real-world deployment with public and private partners. Stan's research focus is transportation technology policy and he is the curator of the industry-recognized Smart Transportation Dispatch blog and newsletter. He is an Adjunct Associate Professor of Transportation and Public Policy in CMU's Heinz College and teaches courses in intelligent transportation systems.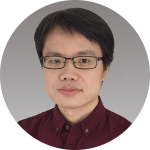 Civil and Environmental Engineering, Carnegie Mellon University
Zhen (Sean) Qian is Henry Posner, Anne Molloy, and Robert and Christine Pietrandrea Associate Professor jointly appointed at the Department of Civil and Environmental Engineering (major) and Heinz College of Information Systems and Public Policy (minor) at Carnegie Mellon University (CMU). He directs the Mobility Data Analytics Center (MAC) at CMU. Qian's research interest lies in large-scale dynamic network modeling and big data analytics for multi-modal transportation systems, in development of intelligent transportation systems (ITS) and in understanding infrastructure system interdependency. His research has been supported by a number of public agencies and private firms, such as NSF, DOE, FHWA, Pennsylvania Department of Transportation (PennDOT), Pennsylvania Department of Community and Economic Development (DCED), IBM, Benedum Foundation, and Hillman Foundation. Prof. Qian serves an Associate Editor for Transportation Research Part C: Emerging Technologies, and an editorial board editor for Transportation Research Part B: Methodological, and is an active member of the Network Modeling Committee of Transportation Research Board. He is the recipient of the NSF CAREER award in 2018 and Greenshields Prize from the Transportation Research Board in 2017. Qian was a postdoctoral researcher in the Department of Civil and Environmental Engineering at Stanford University from 2011 to 2013, and received his PhD degree in Civil Engineering at the University of California, Davis in 2011 and his M.S. degree in Statistics at Stanford University in 2012.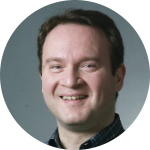 School of Computing and Information, University of Pittsburgh
Dr. Alexandros Labrinidis received his Ph.D degree in Computer Science from the University of Maryland, College Park in 2002. He is currently an associate professor at the Department of Computer Science of the University of Pittsburgh and co-director of the Advanced Data Management Technologies Laboratory (ADMT Lab). He is also an adjunct associate professor at Carnegie Mellon University (CS Dept). Dr. Labrinidis' research focuses on user-centric data management for scalable network-centric applications, including web-databases, data stream management systems, sensor networks, and scientific data management (with an emphasis on big data). He has published over 70 papers at peer-reviewed journals, conferences, and workshops; he is the recipient of an NSF CAREER award in 2008. Dr. Labrinidis served as the Secretary/Treasurer for ACM SIGMOD and as the Editor of SIGMOD Record. He is currently on the editorial board of the Very Large Databases Journal and of the Parallel and Distributed Databases Journal. He has also served on numerous program committees of international conferences/workshops; in 2014, he was the PC Track-Chair for Streams and Sensor Networks for the ICDE conference.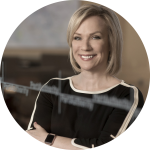 CEO, Port Authority Pittsburgh
Katharine Kelleman has the pleasure to serve as chief executive officer of Port Authority of Allegheny County, the public transit system serving the Pittsburgh region. She is responsible for the operations of a 700-vehicle bus fleet and an 80-vehicle light rail system, which provide service to a total of more than 220,000 riders a day. She also oversees Port Authority's capital and operating budgets; partners and builds relationships with regional stakeholders; and successfully develops and manages local and federally-funded projects that enhance and expand service across the Pittsburgh region. Since joining Port Authority in 2018, Katharine has supported better communication with customers; advanced the development of mobile fare payment application; championed the need for a long-range service plan; and fought to ensure stable, reliable and sustainable funding to support a growing system. Prior to joining Port Authority, Katharine worked at Hillsborough Area Regional (HART) in Tampa, Fla. in several executive leadership roles, including chief of service development, chief operating officer and chief executive officer. She had previously worked in leadership roles for the Maryland Transit Administration and Dallas Area Rapid Transit (DART), and began her career in public transit as a transit planner in San Angelo, Texas. Katharine received her Bachelor's degree in history from the University of Colorado at Colorado Springs and her Master's degree in public administration from San Angelo State University. She is a member of the American Institute of Certified Planners, and serves on the Board of Directors for the American Public Transit Association and United Way of Southwestern Pennsylvania.
Presidential Postdoctoral Fellow, Carnegie Mellon University
Sarah Fox is a Presidential Postdoctoral Fellow at Carnegie Mellon University in the Human-Computer Interaction Institute. Her research focuses on how technological artifacts challenge or propagate social exclusions, by examining existing systems and building alternatives. Her work has earned awards in leading computing venues including ACM CSCW, CHI, and DIS, and has been featured in the Journal of Peer Production and New Media and Society. She holds a Ph.D. in Human Centered Design & Engineering from the University of Washington and has worked in design research at Microsoft Research, Google, and Intel Labs.
Friday, March 27 - 5:15 PM - 8:00 PM
Session 1: 5:15-6:30 - Whitney Laemmli, Assistant Professor, Department of History, CMU
Session 2: 6:45-8:00 - Sarah Fox, Presidential Postdoctoral Fellow, Human-Computer Interaction Institute, Carnegie Mellon University, "Looking Out from the Stall: Hygiene Resources, Maintenance, and the Internet of Things."
Saturday, March 28 - 8:30 AM - 12:30 PM
Session 3: 8:30-9:30 - Workshop of Course Assignment #1
Session 4: 9:45-11:00 - Practicing a Global City Analysis (in Breakout Groups)
Session 5: 11:15-12:30 - Panel Discussion: Stan Caldwell, Adjunct Associate Professor Of Transportation And Public Policy, Heinz School, CMU (Chair), Sean Qian, Associate Professor, Civil and Environmental Engineering (CMU), Alexandros Labrinidis, Professor, School of Computing and Information (Pitt), and Katherine Kelleman (CEO of the Port Authority of Allegheny County). Title of the Panel: "Navigating Smart Cities through Intelligent Transportation Systems".
LUNCH 12:30-2PM
Session 6: 2:00-3:15 - Lorrie Cranor, Professor, Engineering and Public Policy (CMU), Director of CyLab Usable Privacy and Security Laboratory, CMU
Session 7: 3:30-4:45 - Jeremy Crampton, Professor of Urban Data Analysis, School of Architecture, Planning and Landscape, Newcastle University, "Smart Cities and Surveillance".
Session 8: 5:00-5:45: Presenting Your Recommendations of Global City Analysis (from Session 4) to Breakout Groups
Session 9: 5:45-6:30 - Group Brainstorm of Cities and Technology (SWOT) // Second Worksheet for Course Assignment
Sunday March, 29 - 8:30 AM - 1:00 PM
Session 10: 8:30-9:00 - Comparing Disciplines Worksheet
Session 11: 9:15-11:45 - Practicing Community Discussions on Smart Cities and Technology: A Case Study Activity on Perspectives
Session 12: 12:00-1:00 - Workshop Course Assignment