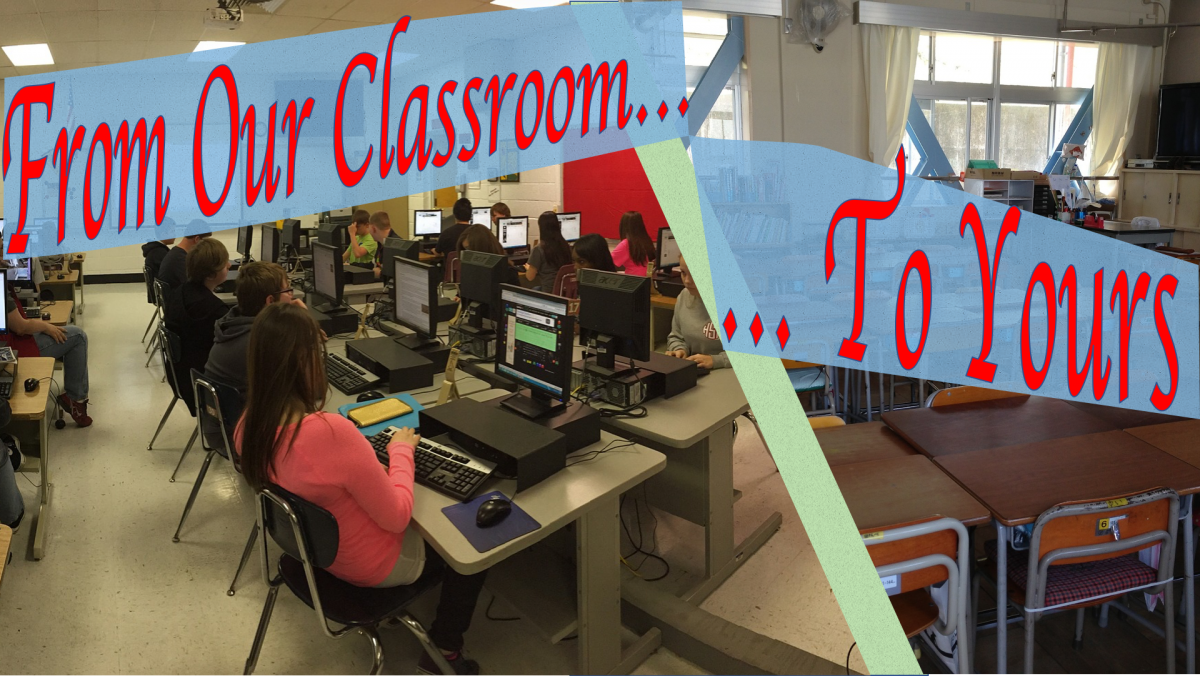 ​From Our Classroom To Yours:
An NCTA Master Teacher Workshop Series​
A series of NCTA Master Teacher workshops on integrating East Asia into your classroom. 
Join us for a teacher to teacher presentations that will cover content, strategies, implementation, and resources for bringing East Asia into your classroom this year.
Each presentation will provide Act 48 for Pennsylvania teachers and Certificates of Completion for teachers from other states.
From Our Classrooms to Yours: East Asian Case Studies in Human Geography: Population, Migration, and Innovation 
 Matthew Sudnik (September 21; 7:00-8:30 p.m. EDT)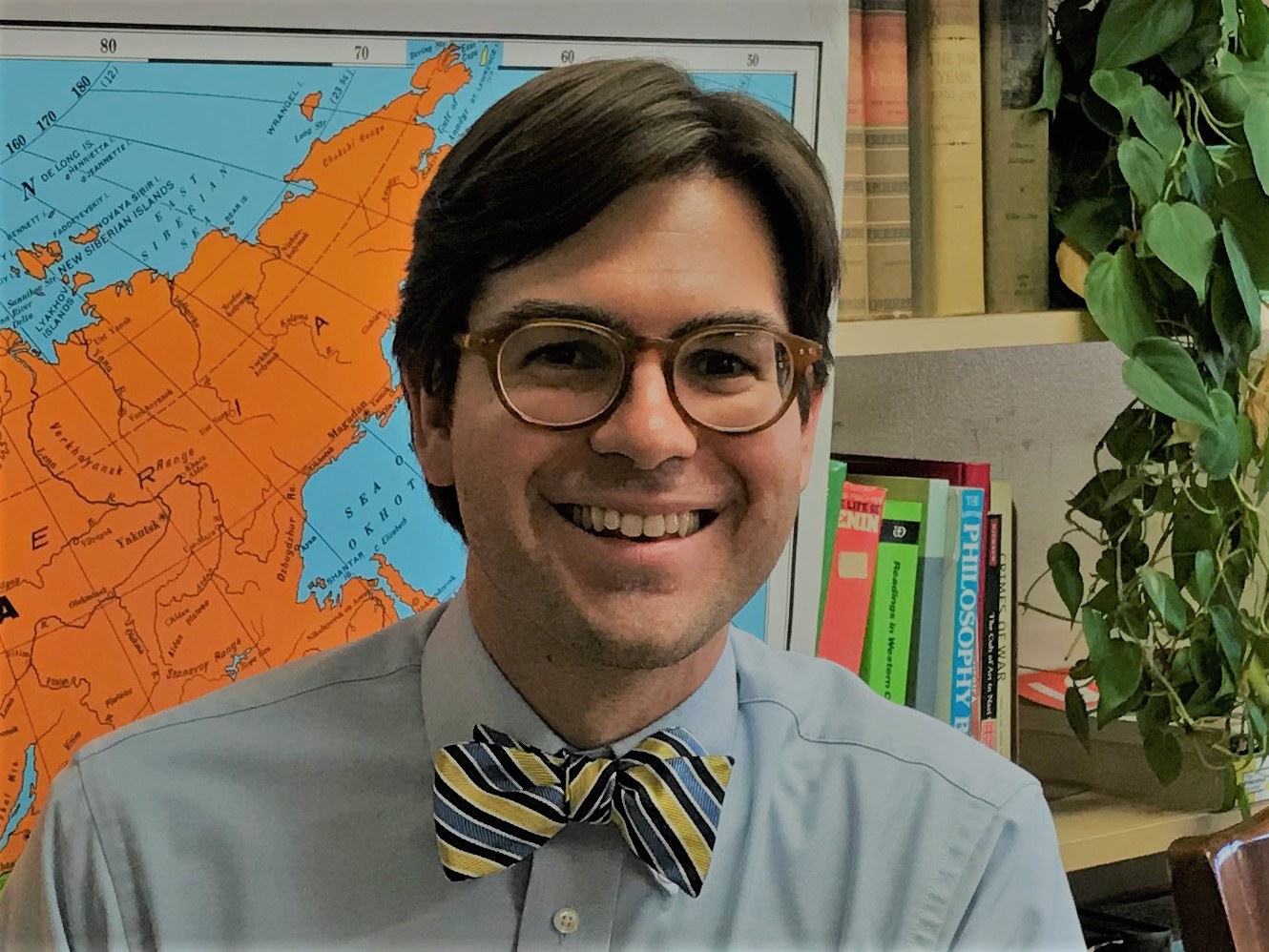 How do you teach about East Asia or use the many outstanding classroom resources of NCTA if you do not teach an Asian Studies course? Over the past ten years of my association with NCTA, I have incorporated Asia content and case studies into general history, social studies, and humanities classes. During this workshop, I would like to share three examples from my AP Human Geography class:  
* Population and Demographic Transition through a comparison of Japan's declining birth rates with Northern India 
* Migration of Chinese workers from villages to cities - Factory Girls, Girls on the Line, and Ai Wei Wei's documentary Human Flow.  
* Innovation in North and South Korea: a tale of two industrializations 
Matthew Sudnik is the History Department Chair at The Madeira School in McLean, Virginia. He previously served as Director of the Scholars Program at Central Catholic High School in Pittsburgh, Pennsylvania. Matthew has taught courses in World History, Human Geography, Philosophy, and Humanities. He completed his NCTA 30-hour Seminar in 2010 at the University of Pittsburgh and traveled with NCTA on study tours to China (2011), Japan (2012, 2017), and Taiwan (2019). He is also currently the workshop coordinator for NCTA in Northern Virginia, a program of the NCTA coordinating site at the University of Colorado.   
From Our Classrooms to Yours: "Picture This! Traveling Through Time with Japanese Art and Manga" 
    Angie Stokes (October 10; 1:00-3:00 p.m. EDT)
Date: Saturday, October 10, 2020
Time: 1:00-3:00pm EST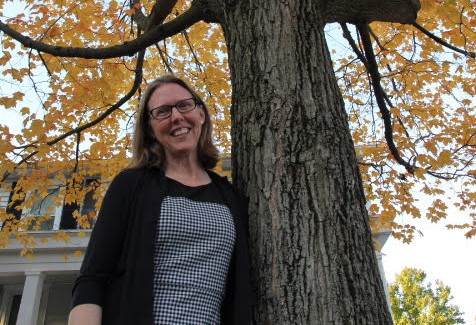 Come follow the "Journey along the Tōkaidō," a series of engaging K-12 lesson plans compiled by East Asian Studies faculty at The Ohio State University with support from the Japan Foundation. This robust online teaching resource emphasizes change over time while comparing global cultures through the lenses of art and manga from Early Modern and Modern Japan (ca. 1800s to 1930s). Webinar participants will discover new ways to engage students in this exploration of Japan's most important trade route, the Eastern Sea Route (the Tōkaidō), which has connected Tokyo, Kyoto and Osaka since ancient times. While exploring the historical significance of the Tōkaidō, Dr. Ann Marie Davis (OSU) will discuss the "Tōkaidō Manga Scroll" (Tōkaidō gojūsantsugimanga emaki), created in 1921 by 18 members of the Tokyo Manga Association, vis-a-vis The 53 Stations of the Tōkaidō, a famous series of woodblock prints by celebrated artist Andō Hiroshige (1797-1858). Angie Stokes, junior high and high school art teacher, will take participants through several parts of the curriculum to share the ways in which she has used these close-looking activities in her own classroom as a means for engaging students of all abilities. 
Angie Stokes is the art teacher at Wayne Trace Junior/Senior High School in Haviland, Ohio. She received her undergraduate degree in art and history at the University of St. Francis and her Master's in Teaching from Chatham University.  She spent five years with Carnegie Museums of Pittsburgh as a lead teacher and program director before returning to the classroom where she has spent 15 years teaching courses in social studies and art for grades 1 through 12.  She currently enjoys teaching her AP Art History, East Asian Art History, and a variety of other studios along with working with the Freeman Foundation's National Consortium for Teaching About Asia as one of their NextGen Teacher Leaders.  
 

Ann Marie Davis is Assistant Professor and Japanese Studies Librarian at The Ohio State University. In her current position, she manages OSU's Japanese Studies Collections, including its world class Manga Collection, one of the largest collections of Japanese comics outside of Japan. Prior to her work at OSU, she was a History professor at Connecticut College where she taught courses on Japanese History, East Asian Empire and Expansion, and the History of Women and Gender in Modern Japan. She earned a Masters in Regional Studies-East Asia at Harvard University; a PhD in Japanese History at the University of California, Los Angeles (UCLA); and a Masters in Library Science at Southern Connecticut State University. Her recent book manuscript, Imagining Prostitution in Modern Japan, 1850–1913, was published by Lexington Books, a division of Rowman & Littlefield, in 2019. 
This program is Co-Sponsored by the Japan-America Society of Pennsylvania. 
From Our Classrooms to Yours: "That's Lama with One 'L': Exploring Tibetan Buddhism in the Social Studies Classroom" 
 Stephanie Rizas (November 16; 7:00-9:00 p.m. EST)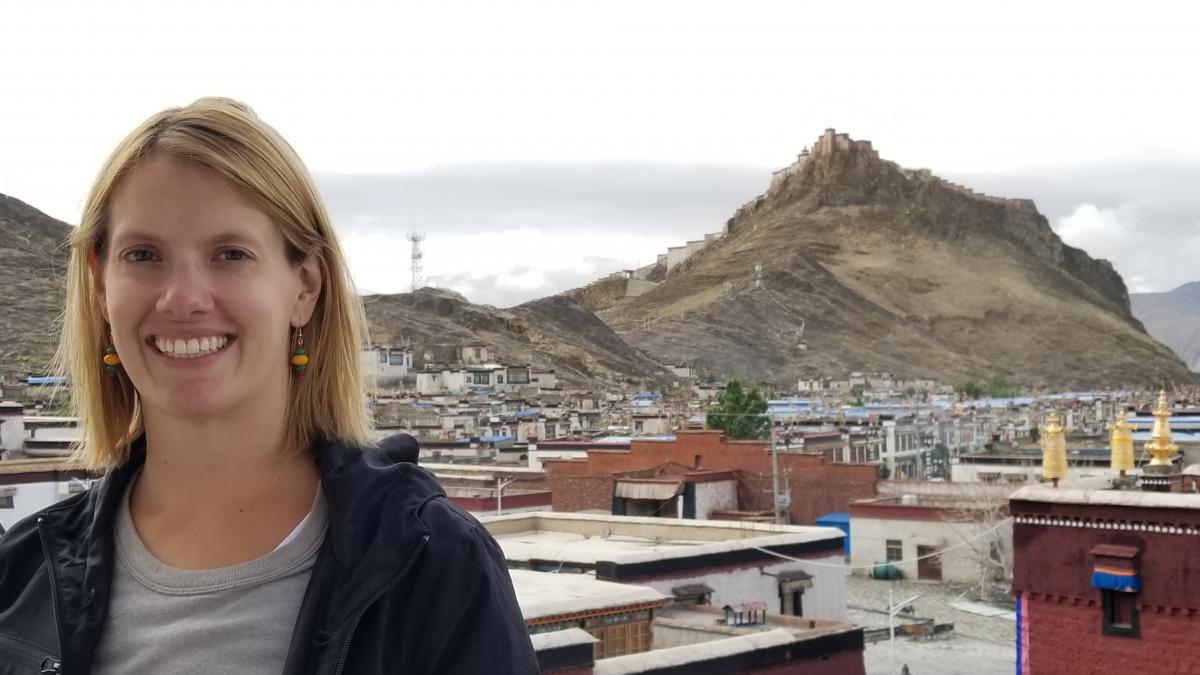 Are you curious about Tibetan Buddhism and how it can be incorporated in the classroom? This presentation is for you! We will discuss the basic tenets of Tibetan Buddhism with a focus on some of the more unique aspects of its believers: the use of the mandala, khora, and the role of reincarnation. We will discuss and use clips from various films, including Unmistaken Child, Kundun, and Seven Years in Tibet. We will discuss the political role of the Dalai Lama and the future of Tibetan Buddhism in modern China as well. Prepare to learn, to meditate, and to admire the beauty of Tibetan Buddhism!  
Stephanie Rizas teaches IB History and East Asian History to 11th and 12th graders in Montgomery County, Maryland. She is a passionate proponent of inclusive curriculum and pedagogy and spends time at school both planning engaging lessons and supporting inclusive initiatives and student clubs. Outside of school, Stephanie enjoys traveling the world - most recently with a trip to Tibet and Nepal with fellow NCTA teachers. She lives outside of Washington, DC with her husband and two children.
To register, please click on this link: https://forms.gle/dbDd65knQnayJ6x89
From Our Classrooms to Yours: "Balzac and the Little Chinese Seamstress" 
 Michele Beauchamp (December 9; 6:00-8:00 p.m. EST)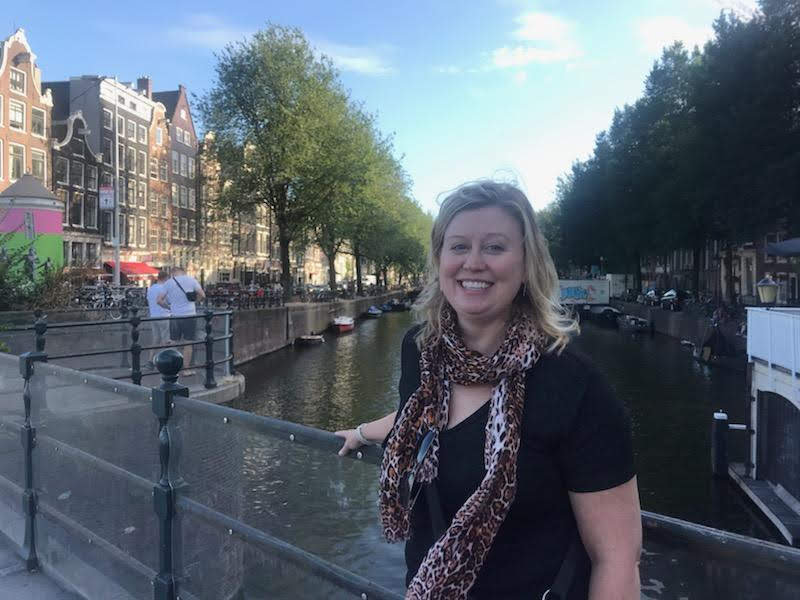 In this workshop, the presenter will discuss Dai Sijie's novel Balzac and Little Chinese Seamstress as an artifact of the Chinese Cultural Revolution and how we might read fictional text as a way to understand this period of China's history. Ms. Beauchamp will present an analysis of the author's treatment of various themes such as literacy, censorship, love, and friendship. The workshop will include approaches to teaching the novel, such as the role of the transformative storyteller and Sijie's use of intertextuality. In addition, we will explore ways in which teachers might use Sijie's 2005 film adaptation of his novel as a stand-alone film study or as an extension of teaching the text.  
Michele Beauchamp is an English teacher at Manheim Township High School in Lancaster County, Pennsylvania. She received her MEd from the University of Pittsburgh and for the past 25 years she has taught all levels of secondary English Language Arts. Michele incorporates Asian literature into her coursework and provides colleagues with resources for teaching about Asia.  
Michele became involved with NCTA 2008 when she took the 30-hour seminar. She has participated in two NTCA study tours and has taken advantage of numerous opportunities to study about Asia. Last year she started training to lead NCTA seminars and recently co-lead a book study series and a mini-lecture on the Japanese novel GO.
From Our Classrooms to Yours: "The Joy of Tangrams" 
 Karen Gaul (January 14; 6:00-8:00 p.m. EST)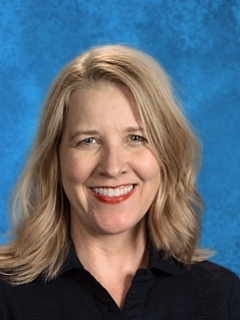 This presentation shows how tangrams are much more than a simple Chinese puzzle. Participants will learn about the colorful history of tangrams including origin 
legends, their somewhat mysterious inception, and use of the puzzle by famous enthusiasts, all while deepening their understanding of Chinese history. Opportunities for hands-on exploration of puzzles from basic forms through seemingly unsolvable paradoxes promise to be both fun and challenging to participants. While the math classroom might be the obvious place for tangrams in school, we will also explore creative applications across the K-12 curriculum. Information on resources applicable to all grade levels will be shared.  
Karen Gaul recently completed her seventeenth year as an educator at Winchester Thurston School in Pittsburgh, PA. She is currently a fifth-grade teacher, having taught third grade for the first 10 years of her Winchester Thurston career. In addition to providing students with a dynamic and engaging learning environment, Karen is passionate about global education. Karen is a regular presenter at NCTA seminars and has also contributed to the University of Pittsburgh's Global Studies Center teacher outreach program. Her curricular work has been published in Education About Asia, The East Asian Gateway for Linking Educators, and UCIS International Outreach. Karen currently serves on the NCTA teacher advisory board for the national coordinating site at the University of Pittsburgh. She participated in the 2009 NCTA study tour, "Migration and Identity: A Study Tour of China and Vietnam." In 2011 Karen established a partnership between Winchester Thurston and Beijing's Peking University Elementary School. This partnership annually welcomes over thirty fifth graders from Beijing to Winchester Thurston classrooms for a two-week immersive experience. 
 Registration Link Coming Soon
From Our Classrooms to Yours: "Shibori - the Japanese Art of Shaped Resist Dyeing" 
  Kachina Martin (February25; 7:00-8:30 p.m. EST) 
From the science of dyeing to the mathematical precision of the patterns, shibori is a form of art that is applicable across multiple disciplines and age groups. This presentation will start with a brief history of shibori in Japan and move to the present day. Resources, practical tips, and suggestions for the use of non-traditional materials 
will be addressed, enabling teachers to share this art form with students in elementary grades to high school.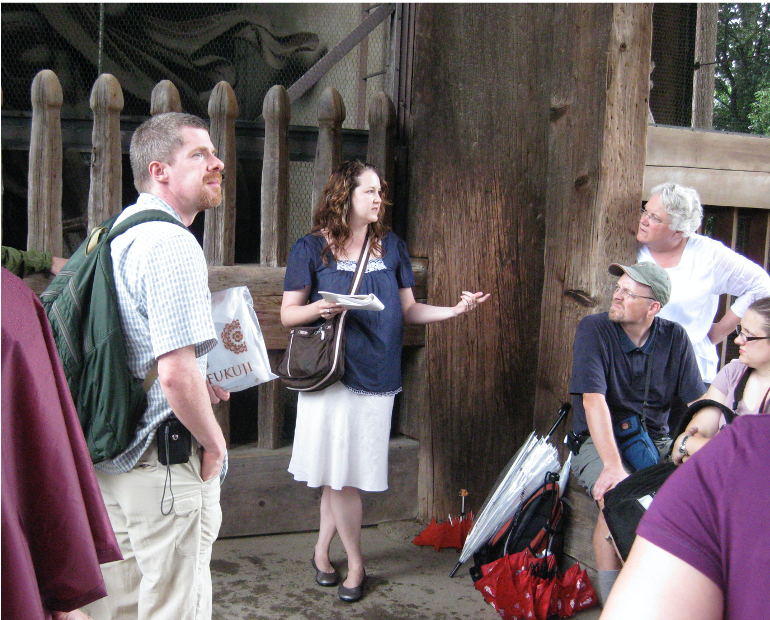 Kachina Leigh Martin is an artist and educator who teaches studio art and art history at Muhlenberg High School in Reading, Pennsylvania. She earned her undergraduate degree in English literature, French, and art history at Albright College and holds an MA from Temple University in art history, where she focused on 19th century French artists. She recently completed her MFA at the University of the Arts. Kachina has spent over 20 years at Muhlenberg and is part of a team-taught course called Global Studies in which she, a music teacher, English teacher, and social studies teacher work collaboratively to introduce students to cultures around the globe. She has written about lessons for journals such as Art & Activities. Her work with the Freeman Foundation's National Consortium for Teaching About Asia has led to numerous educational opportunities for her and her students, as well as the privilege of writing for Education About Asia. Kachina completed her NCTA seminar work in 2009 and traveled to Japan as part of a study tour in 2010. Kachina teaches AP Art History as well as AP studio, and maintains an independent studio at the GoogleWorks Center for the Arts in Reading, Pennsylvania where she focuses on teaching advanced textile techniques.  Her work can be seen at www.kachinaleigh.com.   
This program is Co-Sponsored by the Japan-America Society of Pennsylvania.   
 Registration Link Coming Soon
From Our Classrooms to Yours: "Worldviews and Belief Systems" 
Michael-Ann Cerniglia (March 18; 6:00-8:00 p.m. EST)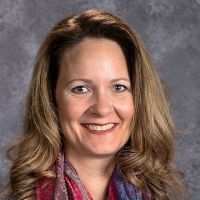 This presentation will examine the foundations of world beliefs, how (and why!) to teach about them in a social studies classroom, and ways to help students see their relevancy in the world today. Participants will learn most directly about the basic tenets of Hinduism, Buddhism, Judaism, Christianity, and Islam. Emphasis will be placed on the worldviews that underpin each faith, how they are connected, and how they are distinct. Resources will be shared and opportunity to work in collaborative online groups will be given, to simulate the student learning experience.  
Michael-Ann Cerniglia is the Senior School History Department Chair at Sewickley Academy, an independent school north of Pittsburgh, PA, where she teaches Grades 10-12 AP European history, AP US Government and Politics, and global studies electives. Most relevant to today's presentation, she teaches a course called "World Religions," which examines the five major world religions and how they interact with the cultures in which they engage.  At school, she commits her time to curriculum, equity and inclusion initiatives, student clubs, and professional development opportunities that present themselves. Michael-Ann is passionate about global experiences in teaching, literature, film, technology, communication, and travel. She resides in Pittsburgh, PA with her husband and two daughters. 
 Registration Link Coming Soon
From Our Classrooms to Yours: Dynasty Smackdown 
Matthew Roberts (April 14; 6:00-7:30 p.m. EDT)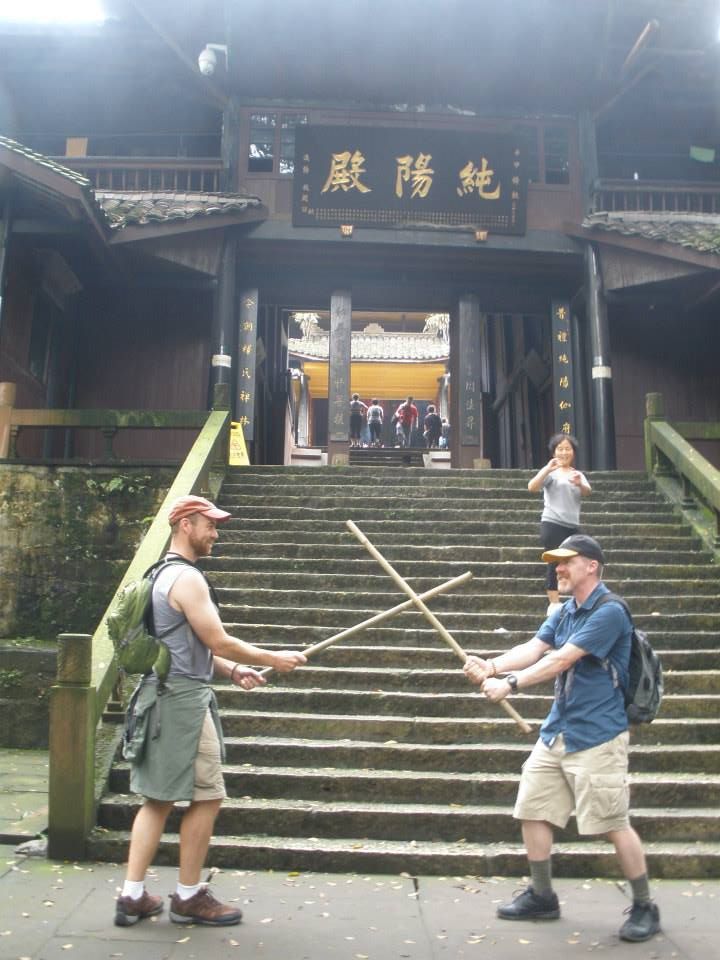 "Your dynasty is so weak you lost to Korea FOUR TIMES! You're like the Buffalo Bills of China." 
"Oh yea, then why are we so Suite?!" 
Historical debates can be fun and educational. In this presentation we'll look at one way to turn a dry, document-based discussion into a smack down, drag-out, no holds barred, debate. This tool is appropriate for 7-12 classrooms and with some modification can be used at the elementary level. Students learn important research skills, historical analysis and interpretation, and have a great time doing it.  
Matt Roberts is the Social Studies Department Chair at Pine-Richland High School in Allegheny County. He teaches 10th grade World History and 12th grade Asian Studies and AP Psychology. Matt has given several presentations for NCTA including "The Physics of the Samurai Sword" and "The Neuroscience of Buddhism." Through NCTA, he has traveled to China and Japan and most recently co-led the 2019 Study tour "China: The Space Between Us." Matt's interests include curriculum development, travel, health and wellness, and traditional woodworking.  
 Registration Link Coming Soon