Project GO at the University of Pittsburgh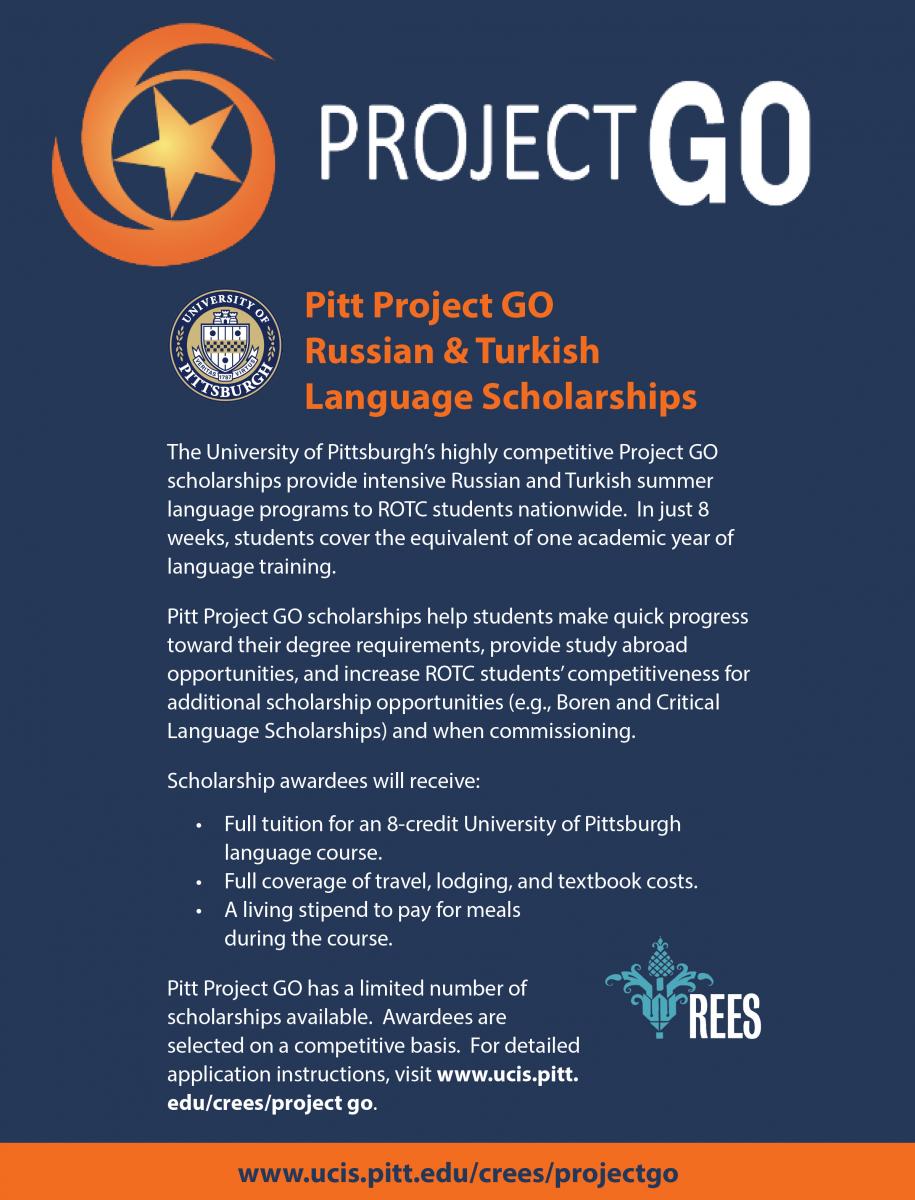 Project GO scholarships from the University of Pittsburgh's Center for Russian and East European Studies provide full scholarships to ROTC students enrolled at any accredited college or university in the US for 8 weeks of intensive summer language study in Turkish (beginning only) or Russian (beginning through fourth-year) . These programs provide students with the equivalent of one academic year's worth of language training.
All Pitt Project GO scholarships fully cover the cost of:
• program tuition
• housing for the duration of the program
• all textbooks required for the student's course
• travel to the program site
• meals not covered by the program (a living stipend)
Beginning-level Russian or Turkish language students (i.e., those who have no prior experience in the language) may apply for a Project GO scholarship to enroll in Pitt's Summer Language Institute held on the main University of Pittsburgh campus from June 5 - July 28, 2017.
Second-, third-, and fourth-year Russian language students (i.e., those who will have completed two to six semesters of Russian by June 2017) may apply for a Project GO scholarship to study in an exclusive Pitt Project GO intensive Russian language program held at the University of Tartu, Narva College in Narva, Estonia. All students will engage in intensive language classes and a cultural program of excursions and lectures.
In addition, students accepted into the fourth-year/ Advanced Russian program for Project GO students will live in homestays, participate in a Russian-language job shadowing experience, and take a course on history and contemporary issues taught entirely in Russian.