Promo Image: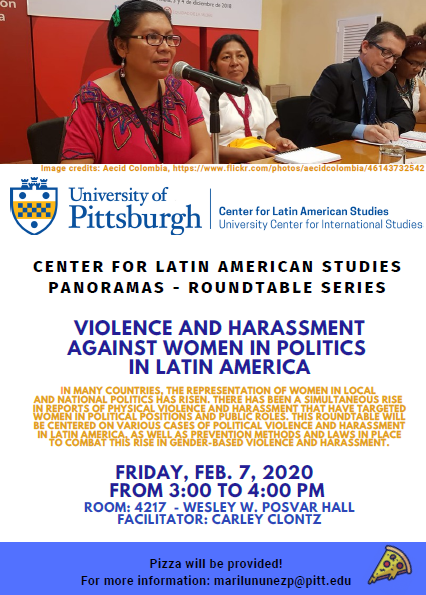 Presenter:
Facilitator: Carley Clotz
Date:
Friday, February 7, 2020 - 15:00
Location:
4217 Wesley W. Posvar Hall
In many countries, the representation of women in local and national politics has risen. There has been a simultaneous rise in reports of physical violence and harassment that have targeted women in political positions and public roles. This Round-table will be centered on various cases of political violence and harassment in Latin America, as well as prevention methods and laws in place to combat this rise in gender-based violence and harassment.
UCIS Unit:
Center for Latin American Studies
Is Event Already in University Calendar?: