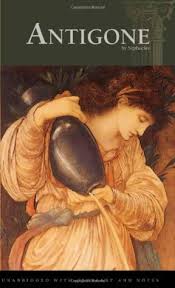 Date:
Tuesday, March 6, 2018

5:00 pm

to

8:00 pm
Location:
4130 Posvar Hall, University of Pittsburgh
This reading group designed for K-12 educators to learn and use new texts in the classroom, will try to understand the role of literature as document, commentator, and critic of restrictive regimes. Dinner provided. Act 48 and parking provided upon request. Register for the spring sessions!
March 6: Antigone by Sophocles, discussion by Prof. Jacques Bromberg (Pitt, Classics). Register here (http://bit.ly/2onXZjg) by February 9.