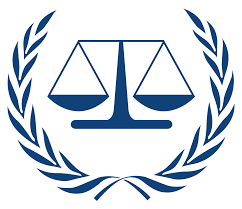 Date:
Wednesday, March 7, 2018 12:00 pm
The High School Moot International Criminal Court (ICC) Competition is designed to introduce high school students to the work of the ICC and how important international human rights issues are dealt with in an international criminal justice context. This program is sponsored by Global Studies Center and the Center for International Legal Education at the University of Pittsburgh School of Law (CILE). The competition is a closed-research process, with sources, including case law, journal articles, and factual information provided to students. This is designed to encourage students to focus on a careful consideration of the human rights issues raised by the questions presented. Students will be required to prepare a four-page memorial and two oral arguments as if they were legal counsel for both the Applicant and Respondent before the Appeals Chamber of the International Criminal Court. While the rules of the competition do not perfectly mirror the ICC's Rules of Procedure, the competition has been structured to provide as realistic an experience as practical.
For more information and to register, please email Lisa Bromberg. Registration will close on February 16, 2018, and there will be a information session via video- conference on March 7. Memos will be due on March 30, 2018. Please find more information on the website here (http://bit.ly/2HxQy1I).