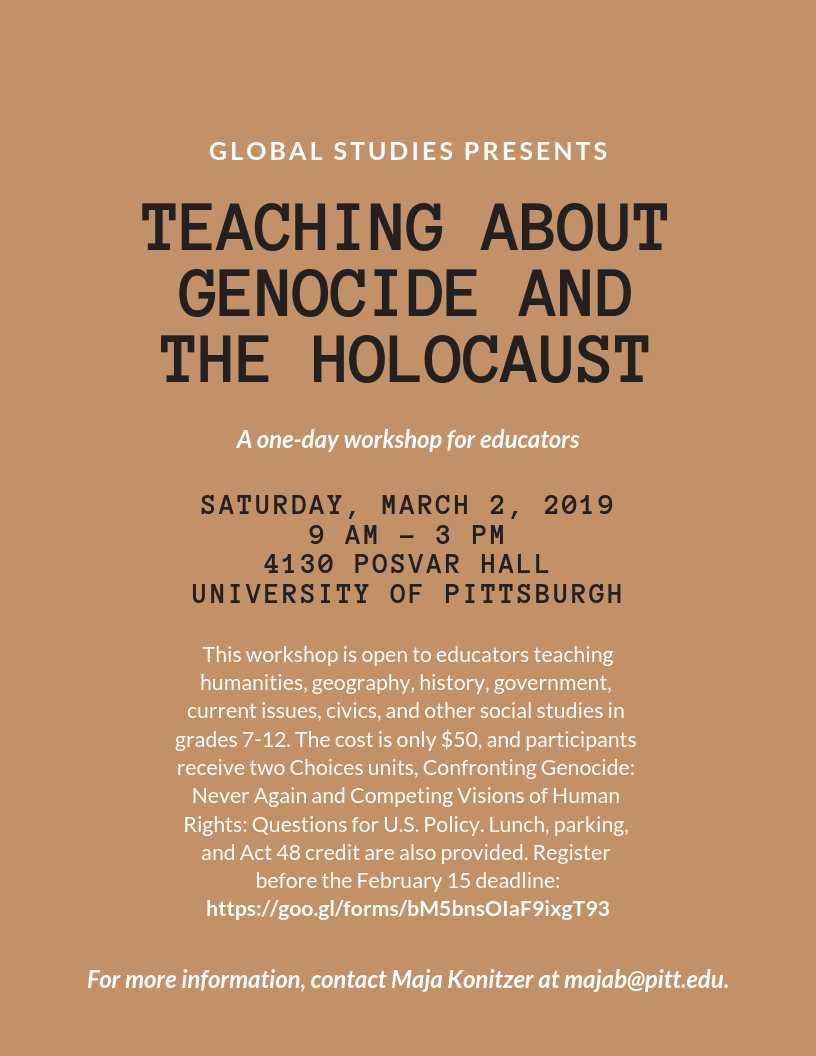 Activity Type:
Professional Development
Workshop
Date:
Saturday, March 2, 2019 9:00 am
Registration Deadline: Friday, February 15
(click on date below to register)
Saturday, March 2, 2019
9:00 am - 3:00 pm
4130 Wesley W. Posvar Hall
University of Pittsburgh
Pittsburgh, PA
This workshop is open to educators teaching humanities, geography, history, government, current issues, civics, and other social studies in grades 7-12. For the registration fee of $50, participants receive two Choices unites, Confronting Genocide: Never Again and Competing Visions of Human Rights: Questions for U.S. Policy. In addition, lunch, parking, and Act 48 credit are also provided.  
Registration fee: $50
Check payable to University of Pittsburgh
Mail payment to:
Global Studies Center, Attn: Maja Konitzer
University of Pittsburgh
4100 Posvar Hall
230 S. Bouqet St.
Pittsburgh, PA 15260
For additional information, contact Maja Konitzer at majab@pitt.edu.