Audrey Murrell
Audrey Murrell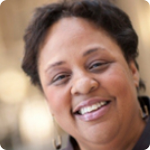 Dr. Audrey J. Murrell. Dr. Murrell is Professor of Business Administration at the Joseph M. Katz Graduate School of Business, Department of Psychology, and the Graduate School of Public and International Affairs at the University of Pittsburgh. In her roles as former Director of the David Berg Center for Ethics and Leadership, former interim Dean of the University Honors College, and former Associate Dean of the Pitt Business (CBA), Dr. Murrell has greatly expanded the scope, depth, and impact of global programming at the University of Pittsburgh, inspiring more Pitt Business and University Honors College students to study abroad than ever before, supporting them as they engage in culturally rich and professionally relevant experiences. During her time at Pitt, she worked with campus leaders and colleagues to craft the Certificate in International Business, the Global Management major, and developed many opportunities for students to expand their career goals to include global audiences and experiences. Dr. Murrell led the creation and implementation of the Global Business Institute which takes Pitt students "From the Classroom, to the City, to the World."
Dr. Murrell's focus on global education and its impact is also seen in her research efforts as she was worked with the 2013 recipient of the Sheth International Young Alumni Achievement Award, Dr. Kakenya Ntaiya on an evaluation project and case study that documents the impact of "Kakenya's Dream", a global organization whose mission is to provide educational opportunities to empower girls and transform rural communities in Kenya. She serves as the current editor of Frontiers:  The Interdisciplinary Journal of Study Abroad sponsored and published by The Forum on Education Abroad.
Biography
Dr. Murrell is currently Professor of Business Administration, Psychology, Public and International Affairs at the University of Pittsburgh, School of Business. She received both her M.S. and Ph.D. in social psychology from the University of Delaware and her B.S. in psychology from Howard University.
Dr. Murrell is a distinguished member of Pitt faculty who conducts research on mentoring, careers in organizations, workplace/supplier diversity and social issues in management and serves as a consultant in the areas of mentoring, leadership development, and diversity/inclusion. She is a former Director of the David Berg Center for Ethics and Leadership, former interim Dean of the University Honors College and former Associate Dean of Pitt Business (CBA).
Dr. Murrell's achievements also include:
"2021 Woman of the Year" Leadership Award by the Onyx Woman Network
Gwendolyn J. Elliot Lifetime Achievement Award by the Shyne Foundation
Mayor's Citizens' Service Award, City of Pittsburgh naming August 12th, "Dr. Audrey Murrell Day
SBA Minority Business Champion of the Year
Women of Excellence in Education, New Pittsburgh Courier
"Women of Influence" Award, Pittsburgh Business Times
Susan B. Anthony, "Women of Vision" Award, Women's Leadership Assembly, Pittsburgh, PA
"Women of Distinction" Award, Girl Scouts of Southwestern Pennsylvania, Pittsburgh, PA
Undergraduate Student Choice Award, University of Pittsburgh
Iris Marion Young Award for Political Engagement, University of Pittsburgh
Chancellor's Affirmative Action and Diversity Award, University of Pittsburgh
Provost's Diversity and Inclusion in the Curriculum Award, University of Pittsburgh
Chancellor's Award for Distinguished Public and Community Service, University of Pittsburgh
H.J. Zoffer Medal for Meritorious Service Award, University of Pittsburgh, Katz Business Alumni
Meet Dr. Audrey J Murrell.