Richard Henker
Richard Henker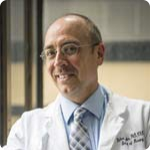 University of Pittsburgh School of Nursing Professor Richard Henker, PhD, RN, CRNA, FAAN, is a leading researcher and practitioner in nurse anesthesia. Dr. Henker has devoted his career to the promotion of best practices for nurse anesthetists, both in the US and overseas, providing academic and technical assistance to universities and governments around the world. He is also a respected voice in the study of risk factors in pre- and post-operative situations as well as an expert in team performance.
In recognition of his academic and professional contributions to furthering international education in the field of nursing, Dr. Henker is to be awarded the 2016-2017 Sheth Distinguished Faculty Award for International Achievement. Dr. Henker will receive his award at a reception at the University of Pittsburgh on Wednesday, April 5, 2017.
A native of Wisconsin, Dr. Henker has established a series of academic exchanges and professional activities to promote nurse anesthesia in Southeast Asia and Latin America. He developed clinical rotation programs for Pitt students at Angkor Hospital for Children in Siem Reap, Cambodia, a country where he also developed nursing practice guidelines in collaboration with the country's public health authorities. In Thailand, Dr. Henker lectured on teaching methods at Siriraj Hospital Mahidol University and contributed to faculty development at the Boromarajonani College of Nursing. In addition, he helped to forge academic exchanges with Harbin Medical University in China. In Japan, Dr. Henker delivered a series of invited lectures on simulation and advanced practice nursing at a dozen universities. In Belize, he represented Health Volunteers Overseas to develop a nurse anesthesia program.
Dr. Henker's research focuses on risk factors for the development of opioid-induced side effects in postoperative patients, with specific interest in genotypes that affect post operative pain responses, development of persistent postoperative pain, opioid induced respiratory depression, opioid induced sedation, and postoperative side effects. His research also includes the evaluation of simulation teaching methods including team performance, and temperature measurement during the perioperative period.
His professional service includes positions as a member of the American Nurses Association Committee on Nursing Practice Standards and Guidelines, Chair of the Strategic Planning Committee for the Nurse Anesthesia Overseas section of Health Volunteers Overseas organization, and the Program Director for the Cambodia and Bhutan Nurse Anesthesia Overseas sites. His teaching acumen at the University of Pittsburgh has been recognized with the Chancellor's Distinguished Teaching Award in 2006 and School of Nursing Dean's Distinguished Teaching Award in 1998.
Dr. Henker holds a BS degree in Nursing from the University of Wisconsin-Madison, a Master of Science in Medical-Surgical Nursing from the University of Arizona, a Master of Science in Nurse Anesthesia from the University of Pittsburgh, and a PhD in Nursing Science from the University of Washington. He currently teaches nurse anesthesia at the University of Pittsburgh School of Nursing, with faculty practice at UPMC-Presbyterian. He is also a clinical preceptor for nurse anesthesia students at UPMC-Presbyterian, Angkor Hospital for Children, and Jigme Dorji Wangchuck National Referral Hospital.