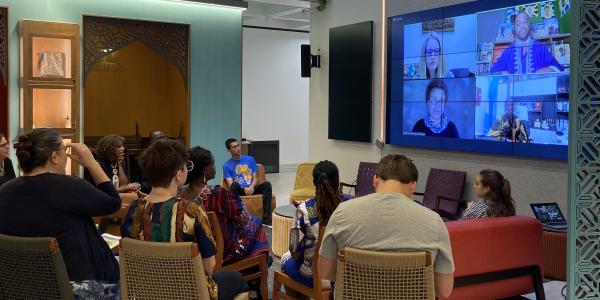 On September 16 and 17, 2022, the Center for African Studies will host the Celebrate Africa event in celebration of the vibrant, diverse cultures of the African continent. This two-day event will showcase Pitt's academic and service work in Africa and provide an amazing opportunity for participants to experience a lively cultural celebration featuring music, dance, and food. 
As a combination conference-and-festival, Celebrate Africa will connect guests from the continent of Africa, representatives of the African diaspora community in Pittsburgh, and students and faculty from across the university to engage in bilateral cultural exchange and learn more about life in Africa through discussion and activities grounded in globally relevant themes. Pittsburgh's significant African diaspora community has been actively involved in planning this event, which makes it especially relevant to the university and city community—attendees will have the opportunity to see the global in the local and expand their global mindset without leaving Oakland.  
More information about this event and the Center for African Studies is available on the CAS website.