Ariel Armony
Ariel Armony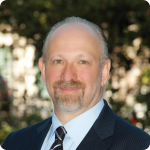 Vice Chancellor for Global Affairs and Director of University Center for International Studies
armony@pitt.edu
412-648-73744408 Wesley W. Posvar Hall
Ariel C. Armony, Ph.D., leads the University of Pittsburgh's global engagement as the Vice Chancellor for Global Affairs and directs the University Center for International Studies, home to the University's top-ranked thematic and area studies centers. He also holds faculty appointments in the Graduate School of Public and International Affairs and Department of Political Science in the Dietrich School of Arts and Sciences.
Armony's work has been published in leading journals in the United States, Argentina, Colombia, Mexico, and China. He has published nearly 20 books and special issues. His book, The Dubious Link: Civil Engagement and Democratization (Stanford University Press, 2004), was a university press bestseller. Armony's latest book is The Global Edge: Miami in the Twenty First Century, (University of California Press, 2018), co-authored with Alejandro Portes.
Armony is a frequent commentator for U.S. and international media, most recently on the topics of the changing role of China in Latin America, the globalization of cities, and innovation in international education. His research areas also include democratization, civil society, and human rights topics.
Before arriving at Pitt, Armony led the University of Miami's Institute for Advanced Study of the Americas. He has been a Fulbright scholar, Rockefeller Foundation scholar, and residential fellow at the Woodrow Wilson International Center for Scholars. Armony earned a PhD from the University of Pittsburgh's Department of Political Science and a Certificate in Latin American Studies from one of the Pitt centers that he now directs.
Under Armony's leadership, the University Center for International Studies received the "Senator Paul Simon Award for Comprehensive Internationalization" in 2017 from NAFSA: The Association of International Educators. His personal honors include being named one of the U.S. "Top Argentine Professional and Business Leaders" by Negocios Magazine in 2017, as well as serving as program co-chair of the Latin American Studies Association International Congress in 2016.