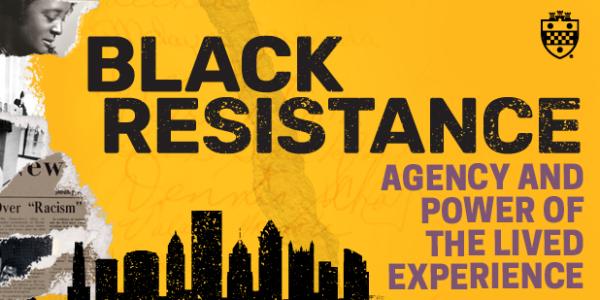 Black History Month is a time of celebration, remembrance, and a great opportunity to learn more about Black culture, excellence, and resilience. For 2023, the University of Pittsburgh is focused on Black resistance and the agency and power of the lived experience.
The Global Studies Center and Center for African Studies have joined together to offer the Race, Rebellion, and the Global Struggle for Solidarity series throughout February. These lectures, film screenings, and discussions will shed light on the interconnected, anti-colonial struggles abroad and Black liberation movements in the United States, providing insights into the struggles for human dignity within past and present structures of empire and imperialism.
The Representations of Afrolatinidad Conference is also rapidly approaching on April 13 through 15 and will be hosted at the University of Pittsburgh. This two-day symposium aims to engage multiple depictions of Afro-Latin Americans and Afro-Latinxs – whether self-fashioned or imposed. The varied portrayals in the past and present reflect the ongoing global realities, struggles, vibrancy, and resiliency of Afro-Latin diasporas throughout the Americas and elsewhere. The symposium will feature keynote addresses by Dr. Juliet Hooker, Professor of Political Science at Brown University, and Dr. Nancy Mirabal, Associate Professor of American Studies and Director of the U.S. Latina/o Studies Program at the University of Maryland-College Park. Their work on Afro-descendant politics in Latin America and Afro-Latinx discourses of race, gender, and territoriality, respectively, will spark broader exchanges around Afrolatinidad and representation among presenters and attendees.
Finally, nominations are now open for heroes of Black resistance to be honored with a ceremony this month. You can nominate an unsung hero, community or campus leader, social justice advocate, aspiring ally, or creative change-maker now.
All events are open to the public but some require advance registration—please make sure to plan ahead and contact organizers with any questions.