From Critical Pedagogies to Research Practice and Public Engagement in Slavic, East European, and Eurasian Studies
The COVID-19 pandemic has exposed and exacerbated pre-existing institutional, structural, and systemic discrimination and inequality in societies across the world. Furthermore, continued campaigns against gender and LGBTQ equity in Eastern Europe and Eurasia, racism in the United States, and the social protest movements that rose in response to such exclusionary projects have reinforced calls for intersectional approaches in Slavic, East European, and Eurasian Studies (SEEES). Class, ethnicity and race, dis/ability, gender and sexuality, and other identity markers interweave to produce inequality differently in Eastern Europe and Eurasia than in the Americas or Western Europe. Yet, it is these very differences that provide a rich ground for intellectual conversations in our field.
FALL 2021 SESSIONS
PEDAGOGY AND PRACTICE:
OCTOBER 8
Addressing Intersectionality Through Course Design
2-3:30 pm (ET) | 1-2:30 pm (CT) | 12-1:30 pm (MT) | 11am-12:30 pm (PT)
WATCH
MODERATOR: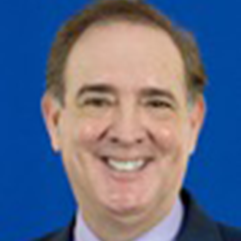 Thomas Garza is the UT Regents' and University Distinguished Teaching Associate Professor in the Department of Slavic and Eurasian Studies at University of Texas at Austin. Professor Garza received his doctorate from Harvard University. During his 30-year tenure at UT, he has received multiple awards for teaching excellence and diversity inclusion. His research interests span a broad array of topics from Russian language teaching methodology to the Chechen Wars. Professor Garza's current project (Bandits No More: Marginal Masculinities in Contemporary Mexican and Russian Popular Cultures) explores gender theory and masculinity studies in the portrayal of Russian and Latino men in the 1990s and 2000s. In addition, Professor Garza serves as Director of the Liberal Arts Texas Language Center and Affiliated Faculty in the Program in Comparative Literature and the Center for Mexican-American Studies.
PRESENTERS: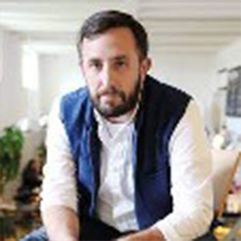 Frank G. Karioris is Faculty in the Department of History at the Branson School, previously a Visiting Lecturer of Gender, Sexuality, and Women's Studies at the University of Pittsburgh. They received their Ph.D. in Comparative Gender Studies with a Specialization in Sociology & Social Anthropology from Central European University (CEU) in Budapest, Hungary. Prior to joining the University of Pittsburgh, he worked as Assistant Professor of Sociology at the American University of Central Asia (AUCA) in Bishkek, Kyrgyzstan where he created and directed the first academic program in Gender Studies in Central Asia.  His work has been published in various peer-reviewed journals including The Journal of Gender Studies, The Journal of Men's Studies, Institute for Development Studies (IDS) Bulletin, and Culture Unbound. They are currently working on a co-authored monograph with Dr. Jonathan A. Allan title The Full Package: Aesthetics, Masculinity, and the Market which is under contract with the University of Chicago Press. His sole-authored monography Educating for Marriage: The University's Role in Sex and Sexuality on Campus will be published by Lexington Books in 2019. He is editor - with Dr. Jonathan A. Allan and Dr. Chris Haywood - the of the Journal of Bodies, Sexualities, and Masculinities, published by Berghahn Journals starting 2020.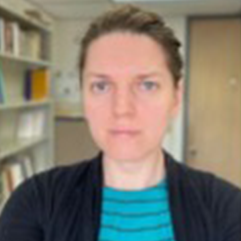 S.A. Karpukhin is a Lecturer in the German, Nordic, and Slavic Department at the University of Wisconsin-Madison. Having studied at Irkutsk State University, Dr. Karpukhin received a Ph.D. from UW-Madison in Russian Literature. Her research interests include classical antiquity and tradition, theories of reception, gender and sexuality, the Russian Silver Age, and novels by Vladimir Nabokov. In an essay titled, "Lost in Transition: Can Inclusivity Cross a Language Barrier?" (Los Angels Review of Books), Dr. Karpukhin explores cultural authenticity and socio-linquistics to compare inclusive language differences and Russian attitudes towards American cultural trends.
OCTOBER 15
Challenges and Creative Practices in the Classroom
2-3:30 pm (ET) | 1-2:30 pm (CT) | 12-1:30 pm (MT) | 11am-12:30 pm (PT)
WATCH
MODERATOR: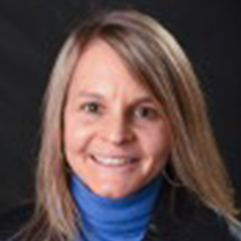 Meredith Roman is Associate Professor in the Department of History and the Department of Women & Gender Studies at the College at Brockport, State University of New York. Professor Roman specializes in Comparative Soviet and African American Histories. She has received high praise for teaching and was awarded the Chancellor's Award for Excellence in Teaching in 2012. Professor Roman studied Azerbaijani as a FLAS Fellow and received her Ph.D. from Michigan State University. Currently, her research focuses on dissent in the 1960s and 1970s with her most recent publication, Armed and Dangerous: The Criminalization of Angela Davis and the Cold War Myth of America's Innocence (University of Illinois Press), explores the racialization of Angela Davis as a "black militant" within the context of the Cold War's ideological struggle.
PRESENTERS: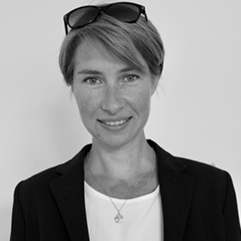 Anika Keinz studied European Ethnology and Art History at Humboldt Universität zu Berlin and Freie Universität Berlin, receiving her Ph.D. in European Ethnology from Humboldt-University Berlin in 2007. She was Assistant Professor for Comparative Central European Studies and Junior Professor of Comparative Social and Cultural Anthropology of late-modern Societies at European University Viadrina in Frankfurt (Oder). In her research and teaching, she is concerned with social and political transformation processes, pluralism, inequality studies, bodies and discourses of (dis-) belonging, gender studies, biographies and queer anthropology. She is the author of Polens Andere. Verhandlungen von Geschlecht und Sexualität in Polen nach 1989 (transcript Verlag, 2008). She currently works as independent researcher.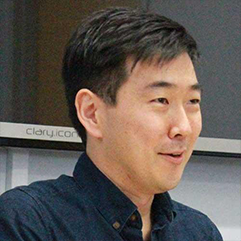 Michael Kunichika is Associate Professor of Russian at Amherst College. His research interests include 20th century Russian and Soviet literature, archaeology and anthropology's cultural history and philosophy, critical theory, and exploration of links between cultural production to archaeology, anthropology, and ethnography. Professor Kunichika received his Ph.D. from the University of California Berkeley. One of his current projects titled "Specters of Empire: Early Soviet Cinema and the Representation of Race" considers the relationship between race, cinematic form, and imperial/anti-imperial politics during the Soviet Union. In addition, Professor Kunichika received an honorable mention for the Wayne S. Vucinich Book Prize from the Association for the Advancement of Slavic, East European, and Eurasian Studies for his first book Our Native Antiquity (Academic Studies Press, 2015).
NEW DIRECTIONS IN RESEARCH:
OCTOBER 22
Queer Studies
2-3:30 pm (ET) | 1-2:30 pm (CT) | 12-1:30 pm (MT) | 11am-12:30 pm (PT)
WATCH
MODERATOR: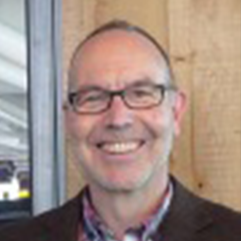 Dan Healey is Professor of Modern Russian History at St Antony's College, University of Oxford. Professor Healey received a Ph.D. from the University of Toronto and is the author of several books on modern Russian History. He is currently researching for a book on the history of medicine in Stalin's Gulag camps. His research has been concentrated on the history of sexualities and gender in modernizing Russia. He has written several books that explore homosexuality, masculinity, sexual disorders, and sexual violence in twentieth-century Russia. His book, Homosexual Desire in Revolutionary Russia: The Regulation of Sexual and Gender Dissent (University of Chicago Press, 2001), is the first full-length study of same-sex love in any period of Russian or Soviet History and was awarded Honorable Mention for the Royal Historical Society's Gladstone History Book Prize.
PRESENTERS: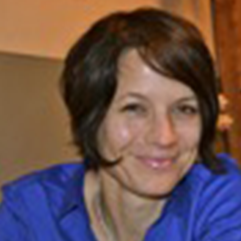 Anita Kurimay is Associate Professor of History at Bryn Mawr College. She received a Ph.D. from Rutgers University and specializes in modern European history emphasizing East-Central Europe. Dr. Kurimay's primary research interests include the history of sexuality, women's and gender history, conservativism, the history of human rights, and the history of sport. Her book, Queer Budapest, 1873-1961 (University of Chicago Press, 2020), examines the precarious coexistence between various illiberal Hungarian regimes and the queer community.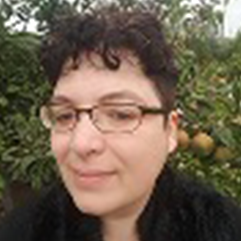 Renee Perelmutter is Associate Professor of Slavic Languages & Literatures and Jewish Studies at the University of Kansas. They received a Ph.D. from UC Berkeley and serves as the University of Kansas Director of Jewish Studies. Dr. Perelmutter's central teaching and research interests are Yiddish and Slavic morphosyntax and pragmatics, general and Jewish folklore, and Jewish culture. In addition, Dr. Perelmutter researches the construction of gendered practices and identities through multi-participant narratives. Their publications examine the social functions of non-cooperative and norm-disrupting behavior among Russian women in a virtual setting. Dr. Perelmutter is also a gifted linguist with a working knowledge of over 15 languages.
OCTOBER 29
Imperial Pasts in the Present: Affect, Indigeneity, and Memory
2-3:30 pm (ET) | 1-2:30 pm (CT) | 12-1:30 pm (MT) | 11am-12:30 pm (PT)
WATCH
MODERATOR:
Aslı Iğsız is Associate Professor of Middle Eastern and Islamic Studies at New York University. She earned a Ph.D. in Comparative literature from the University of Michigan. Professor Iğsız's book Humanism in Ruins: Entangled Legacies of the Greek-Turkish Population Exchange (Stanford University Press) uses the management of difference to explore racialized logics of population transfers, partitions, segregation, apartheid, and border walls. Her primary research interests are political violence, eugenics, humanism, spatial segregation, forced migration, and cultural policy.  Prof. Iğsız is currently a Fellow at the School of Social Science at the Institute for Advanced Study in Princeton on a project that focuses on the notion of fascist utopias in the contemporary world.
PRESENTERS: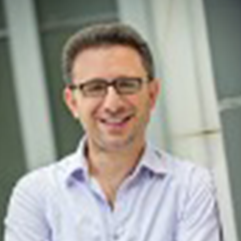 Hakem Al-Rustom is the Alex Manoogian Professor of Modern Armenian History and Assistant Professor of Anthropology at the University of Michigan. Professor Al-Rustom earned his Ph.D. from the London School of Economics in Social Anthropology. His main research interests are the anthropology of history, examining the relationships between indigenous populations and settler colonialists, migration and displacement, historical ethnographies, and silences and absences in post-Ottoman societies. Professor Al-Rustom is currently working on a book on the unwritten histories of the Armenian citizens of Turkey to depict the history of indigenous populations that continue to face erasures in the wake of the establishment of nation-states.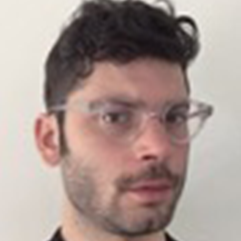 Vladislav Beronja is Assistant Professor of Slavic and Eurasian Studies at the University of Texas at Austin. He received a Ph.D. in Slavic Languages & Literatures from the University of Michigan in Ann Arbor. Professor Beronja's primary research interests range from contemporary comics and popular music to postmodern metafiction, psychoanalytical approaches to trauma, and Marxist aesthetics. He has published and edited many articles, book reviews, and translations. His current book project "Archival Fictions: Cultural Memory, Literary Imagination, and the Yugoslav Wars" examines how post-Yugoslav writers and artists critically deploy the archive as a governing metaphor for the loss and preservation of cultural memory in post-Communist Eastern Europe. Professor Beronja's courses highlight literature, cinema, music, and cultural identity in the Balkans; modern warfare and comics; and nostalgia and popular culture in Eastern Europe and the United States.
VIEW THE RECORDINGS OF THE 2020-2021 RACE IN FOCUS SERIES
SPONSORS:
Center for East European and Russian/Eurasian Studies, University of Chicago
Center for Russia, East Europe, and Central Asia, University of Wisconsin-Madison
Center for Russian, East European, and Eurasian Studies, University of Kansas
Center for Russian, East European, and Eurasian Studies, University of Michigan
Center for Russian, East European, and Eurasian Studies, University of Texas at Austin
Center for Slavic, East European, and Eurasian Studies, Ohio State University
Davis Center for Russian and Eurasian Studies, Harvard University
Inner Asian and Uralic National Resource Center, Indiana University, Bloomington
Robert F. Byrnes Russian and East European Institute, Indiana University, Bloomington
Institute of Slavic, East European, and Eurasian Studies, University of California, Berkeley
Russian, East European, and Eurasian Center, University of Illinois, Urbana-Champaign