From Critical Pedagogies to Research Practice and Public Engagement in Slavic, East European, and Eurasian Studies
The COVID-19 pandemic has exposed and exacerbated pre-existing institutional, structural, and systemic discrimination and inequality in societies across the world. Furthermore, continued campaigns against gender and LGBTQ equity in Eastern Europe and Eurasia, racism in the United States, and the social protest movements that rose in response to such exclusionary projects have reinforced calls for intersectional approaches in Slavic, East European, and Eurasian Studies (SEEES). Class, ethnicity and race, dis/ability, gender and sexuality, and other identity markers interweave to produce inequality differently in Eastern Europe and Eurasia than in the Americas or Western Europe. Yet, it is these very differences that provide a rich ground for intellectual conversations in our field.
SPRING 2022 SESSIONS
UNCOMFORTABLE CONVERSATIONS:
JANUARY 28
WATCH - Living Intersectionality in Academia: Emerging Scholars
2-3:30 pm (ET); 1-2:30 pm (CT); 12-1:30 (MT); 11am-12:30 pm (PT)
MODERATOR: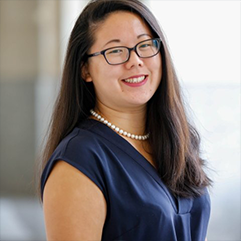 Emily Couch is the Program Assistant for Eurasia at PEN America. Prior to joining PEN, she was the Program Assistant for Europe at the National Endowment for Democracy.  Adopted from China by white British and American parents, she moved to the United States from the United Kingdom to pursue a regionally focused career in Washington DC. She holds a double MA in Russian & East European Studies from University College London and the Higher School of Economics (Moscow), and a BA in English Literature from King's College London. Her areas of expertise include civil society and protest in the post-Soviet space, as well as women' activism in Russia and Ukraine. Her writing and research on these topics and others have been featured in the The Moscow Times and Foreign Policy as well as in the publications of the International Observatory of Human Rights and the Kennan Institute. She is a passionate advocate for anti-racism and racial justice in the study and practice of Eurasian affairs and has spoken about these issues at multiple conferences, as well as on podcasts. She is a fellow with the Eurasia Foundation's 2021-2022 Young Professionals Network, and a mentor with the Russia and Eastern European Studies Undergraduate Think Tank, which fosters the work of students from diverse backgrounds.
PRESENTERS: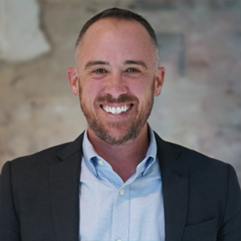 Kellan Baker is the Executive Director and Chief Learning Officer of the Whitman-Walker Institute, which is the research, education, and policy arm of Whitman-Walker, a federally qualified community health center that has served diverse communities in Washington, DC for over 45 years. He is a known and respected researcher and policy expert on LGBTQ issues, with a focus on transgender health. Dr. Baker served as a consultant to the National Academies of Science, Engineering & Medicine on a 2020 study assessing the well-being of sexual and gender diverse populations, and he is currently part of a National Academies study commissioned by the National Institutes of Health to develop standards for the collection of sex, gender, and sexual orientation data. He earned his PhD from Johns Hopkins in Health Services Research and Policy and holds an MPH and an MA in International Development Studies from the George Washington University. He received his undergraduate degree from Swarthmore College with high honors in Russian literature and astrophysics and subsequently spent several years in Moscow working as a translator and as a program assistant with Special Olympics. Dr. Baker is Co-Chair of the Equality Federation Board of Directors and advocates for transgender rights in Russia and other countries in Eurasia.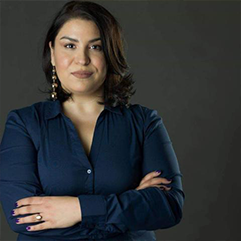 Nadja Greku is an MA candidate in International Relations at Central European University (CEU) in Vienna, Austria. She holds a BA in Sociology from the University of Novi Sad, Serbia. Greku also completed the International Interdisciplinary Romani Studies Postgraduate Specialization Program with distinction at CEU. Her research focus is broadly on the governmentality and (in)securitization of Roma. She is currently researching the impact of the European Union's normative power on the governmentality of Roma in accession countries through the postcolonial lens. Her upcoming book chapter for the Roma Civil Monitor studies Roma inclusion strategies and governmentality. She has worked with the Regional Cooperation Council (former Stability Pact) in Sarajevo, while supporting the regional cooperation, European and Euro-Atlantic integration of South-East Europe for over five years. In the last decade, she has also volunteered with various Roma organizations in the Western Balkans. She is the founder of CEU's Roma Students Association and has recently published op-ed articles addressing anti-gypsyism and police brutality in LeftEast (co-authored with Michal Mižigár) as well as the outlet Portal-Udar.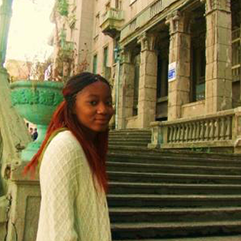 Christy Monet is a dual PhD candidate in Political Science and Slavic Languages and Literatures at the University of Chicago. Christy has received several teaching and research fellowships over the course of her graduate studies, including a Boren Fellowship, a University of Chicago Grodzins Prize Lectureship in Political Science, an Alfa Fellowship, and a University of Chicago CEERES Graduate Student Teaching Fellowship. She has taught courses on contemporary Russian politics, as well as Russian historical, literary, and political encounters with Blackness. Slavic Review has published two of Christy's most recent articles in 2018 and 2021: "Russia's Post-Soviet Ideological Terrain: Zvyagintsev's Leviathan and Debates on Authority, Agency, and Authenticity" (co-authored with Susanne Wengle and Evgenia Olimpieva) and "The Afterlife of Soviet Russia's 'Refusal to be White:' A Du Boisian Lens on Post-Soviet Russian-US Relations." She has worked as an editorial assistant for the Moscow-based Novoe Literaturnoe Obozrenie (NLO) publishing house since 2019. Her dissertation, entitled "Political Imagination and Liberal Reform: Figuring the Family in 19th-century Russian Literature," explores the emergence of liberal ideas in the context of Russia's late imperial period and the ways in which primarily Western ideas were reconfigured to respond locally to affective strategies of autocratic rule.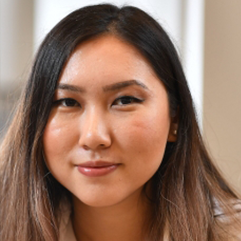 Raushan Zhandayeva Zhandayeva is a second-year Ph.D. student at George Washington University interested in the questions pertaining to nationalism, public opinion, and social movements in the post-Soviet states. She has a BA in Political Science from Nazarbayev University and a MA in Global Affairs from the University of Notre Dame. Most recently, Zhandayeva interned with Search for Common Ground, a non-governmental organization aimed at ending violent conflict worldwide. She also contributed to the protest and migration trackers of the Oxus Society for Central Asian Affairs. She aspires to contribute to the study of Central Asia in and outside of academia.
FEBRUARY 4
WATCH - Transforming the Academy: Intersectionality and Change in Slavic, East European, and Eurasian Studies
2-3:30 pm (ET); 1-2:30 pm (CT); 12-1:30 (MT); 11am-12:30 pm (PT)
MODERATOR: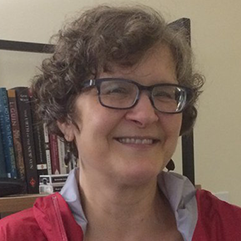 Sibelan Forrester serves as the Past President of the Association for Slavic, East European, and Eurasian Studies and is the Susan W. Lippincott Professor of Modern and Classical Languages and Russian at Swarthmore College. Professor Forrester's primary academic specialty is Russian poetry of the 20th and 21st centuries, with significant secondary specializations in folklore, South Slavic literature and culture, and women's and gender studies; she teaches and researches science fiction and literary translation (theory and practice).
PRESENTERS: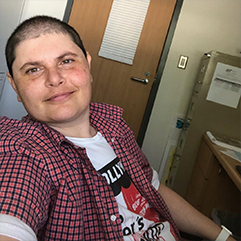 Carina Karapetian Giorgi is Chair of Social and Behavioral Sciences at Antelope Valley College and also serves as a faculty member in the Department of Sociology. Karapetian Giorgi currently focuses on community partnerships in the greater Antelope Valley which aim to support students of color, low-income, first generation, and homeless student populations. They are currently working on two LGBTQ biographies. Karapetian Giorgi received their Ph.D. in sociology and their M.A. in queer studies: gender, sexuality, and culture. They have written, lectured, and delivered presentations on topics such as Armenian female fedayi fighters, tasseography, the Armenian genocide from a feminist perspective, and transnational Armenian female migrant laborers.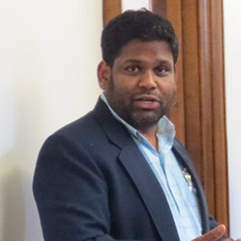 Joseph Lenkart is Head of Slavic Reference Service (SRS) and Associate Professor at the University of Illinois, Urbana-Champaign.  He provides vision and leadership for SRS and the Library Summer Research Laboratory program in support of Russian, East European and Eurasian Studies (REEES) scholars. He is the chair of the Committee on Libraries and Information Resources (CLIR), Association for Slavic, East European, & Eurasian Studies.
 
Pawel Lewicki is Lecturer and Researcher at the Chair for Comparative Central European Studies of the European University Viadrina in Frankfurt (Oder). He studied ethnology and cultural anthropology at the University of Warsaw and gained his PhD at the Institute for European Ethnology of the Humboldt University in Berlin. His research interests cover embodiments of "Europe" and Europeanization from race-critical, gender and postcolonial and (post)imperial perspective. He published an ethnography titled EU-space and the Euroclass: Modernity, Nationality and Lifestyle among Eurocrats in Brussels (Columbia University Press, 2018) and co-edited a special issue on "European bodies" for the Anthropological Journal of European Cultures. The special issue titled "Struggles over Europe: Postcolonial East/West Dynamics of Race, Gender and Sexuality" (Intersections, Vol. 6, Nr 3) that he co-edited with Randi Gressgard and Rafal Smoczynski explores from postcolonial and intersectional perspectives the mutual re-production of East and West through the entanglements and racist dynamics embedded in Europeanization processes. Pawel's current research is on HIV positive migrants, struggles for (EU) citizenship, and the emergence of grey zones in the EU.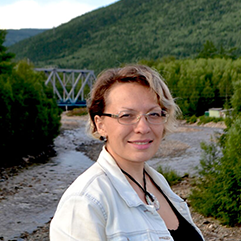 Olga Povoroznyuk is Postdoctoral Researcher, Research Coordinator and Lecturer at the Department for Social and Cultural Anthropology, University of Vienna. She received her doctoral degree from and previously worked as a Senior Researcher at the Institute for Ethnology and Anthropology, Russian Academy of Sciences, Moscow. Her research interests include the issues of post-socialism and postcolonialism, infrastructure and development, identity, ethnicity and indigeneity, population dynamics, and gender relations in Russia (especially, in Siberia) and in the Circumpolar North. Dr. Povoroznyuk is an author of a book on post-Soviet socio-economic and cultural transformations in indigenous (Evenki) communities, and a number of peer-reviewed articles published in social science and anthropology journals. She also edited and contributed to a recently published popular science book along the lines of her research on post-socialist infrastructure of the Baikal-Amur Mainline in East Siberia. Currently, Olga Povoroznyuk is coordinating a large EU project on the role of transport infrastructure in habitation and sustainable community development in the Arctic and teaches social anthropology at the University of Vienna. Being member of professional associations in the fields of social anthropology, social sciences and interdisciplinary research, she is visible at international scientific events. She is also engaged in research dissemination and collaboration with non-academic institutions in Austria, Russia, and beyond.
CONTEMPORARY SOCIETY:
FEBRUARY 11
WATCH - Talking About Globalization: Gender, Race, Dis/ability and Politics
2-3:30 pm (ET); 1-2:30 pm (CT); 12-1:30 (MT); 11am-12:30 pm (PT)
MODERATOR: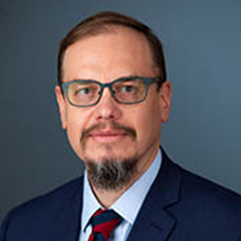 Vitaly Chernetsky is Professor of Slavic Languages & Literatures at the University of Kansas. He completed his Ph.D. in Comparative Literature and Literary Theory at the University of Pennsylvania. Prior to the University of Kansas, he taught at Columbia University and at Miami University in Ohio. His research interests include Russian literature and culture (film, theatre, visual arts); Ukrainian literature and culture; East and Central European literatures and cultures; Central Asian literatures and cultures; intellectual history of Russia and Ukraine; cultural aspects of globalization; postmodernism/postmodernity; Modernism/modernity; modernist and postmodernist writing worldwide; postcolonial theory and postcolonial writing; identity and community; diasporic cultures; nationalism and ethnicity; literary and cultural theory; cultural studies; film and film theory; feminist theory; gender studies; LGBT studies; and language pedagogy. He is a past president of the American Association for Ukrainian Studies (2009-2018) and the current Vice President and Scholarly Secretary of the Shevchenko Scientific Society in the US.
PRESENTERS: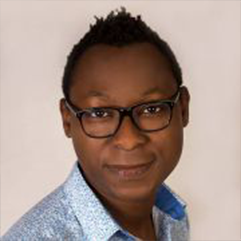 Bolaji Balogun is Leverhulme Early Career Fellow in the Department of Geography at the University of Sheffield. He received his PhD in Sociology from the University of Leeds and previously held a Leverhulme Trust Study Abroad Fellowship at Krakow University of Economics, Poland where he was a lecturer at the Department of European Studies. Balogun's research focuses on Blackness and racialization in Central and Eastern Europe. As well as his academic outputs in this area, Balogun has written for academic media outlets such as the Sociological Review Blog; Open Democracy, LSE Blogs, Discover Society, Baltic Worlds, and The Muslim News. Balogun also serves as a peer-reviewer for a number of academic journals.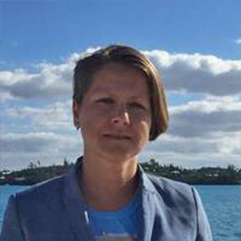 Lucie Fremlova is an independent researcher who works at the interface between academia, social movements, and policy. Her close-up, transdisciplinary research focuses on ethnic, 'racial', sexual and gender identities, particularly in relation to queer Roma. In her innovative theoretical approach, she combines intersectionality with queer theory. Her book Queer Roma has recently come out (Routledge, 2021) and her article "LGBTIQ Roma and Queer Intersectionalities: the Lived Experiences of LGBTIQ Roma," published by the European Journal of Politics and Gender in 2019, won the EJPG 2021 Best Article and the Council for European Studies Gender and Sexuality Research Network 2019 Best Article Award. Her article "Non-Romani Researcher Positionality and Reflexivity: Queer(y)ing One's Privilege" was the most-read article published in 2019 in volume 1, number 2 of the Critical Romani Studies Journal.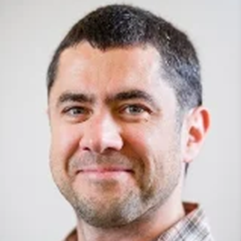 Teodor Mladenov is Senior Lecturer at the School of Education and Social Work, University of Dundee. Previously he was Marie Curie Individual Fellow at the European Network on Independent Living (2017-2019), and Leverhulme Early Career Fellow at the Centre for Public Policy Research, King's College London (2013-2016). He authored Critical Theory and Disability: A Phenomenological Approach (Bloomsbury, 2015), and Disability and Postsocialism (Routledge, 2018). From 2000 to 2009, he was actively involved in campaigning for disability rights in Bulgaria. His research areas include disability studies, disability theory, (international) social policy, (post)socialism, social justice, and critical theory.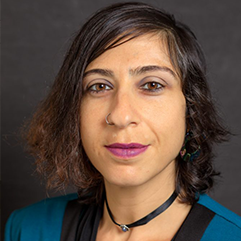 Tamar Shirinian is Assistant Professor of Anthropology at the University of Tennessee, Knoxville. She is a cultural anthropologist focusing on queer theory and studies, transnational feminisms, political economy, the processes of postsocialism, psychoanalysis, and more recently medical and psychological anthropology. Her first book project investigates the intersections of political-economy, gender, and sexuality in the postsocialist Republic of Armenia. Survival of a Perverse Nation: Queer Transformations in Postsocialist Armenia is a queer ethnography that takes postsocialist transformations as its object of study, showing how a widespread rhetoric of perversion (aylandakutyun) conveyed a sense of an Armenia on a queer and perverse path toward no future. Her research has also explored feminist movements, the 2018 "Velvet Revolution," and the strategies of fake news in Armenia as well as broader questions of non-Western forms of sexuality and sexual culture and the relationship between sexuality and geopolitics. Her most current research takes up questions of access and equity in mental healthcare in the United States.
FEBRUARY 25
WATCH - (Post-)Pandemic Eurasia: Why Intersectionality Matters
2-3:30 pm (ET); 1-2:30 pm (CT); 12-1:30 (MT); 11am-12:30 pm (PT)
MODERATOR: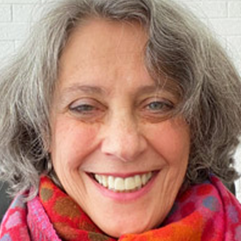 Joan Neuberger is President of the Association for Slavic, East European, and Eurasian Studies and Professor at the University of Texas at Austin in the Department of History. She studies modern Russian culture in social and political context, with a focus on the politics of the arts and earned her PhD from Stanford University. She is the author of an eclectic range of publications, including Hooliganism: Crime and Culture in St Petersburg, 1900-1914 (University of California Press, 1993), Ivan the Terrible: The Film Companion (Palgrave, 2003); co-author of Europe and the Making of Modernity, 1815-1914 (Oxford: 2005); and co-editor of Imitations of Life: Melodrama in Russia (Duke: 2001) and Picturing Russia: Explorations in Visual Culture (Yale: 2008); Everyday Life in Russian History: Quotidian Studies in Honor of Daniel Kaiser (Slavica, 2010); and The Flying Carpet: Studies on Eisenstein in Honor of Naum Kleiman (Mimésis International. 2017). Her most recent book is This Thing of Darkness: Eisenstein's Ivan the Terrible in Stalin's Russia (Cornell University Press, 2019), which was a finalist for 4 awards and won the American Historical Association's George L. Mosse Book Prize.
PRESENTERS: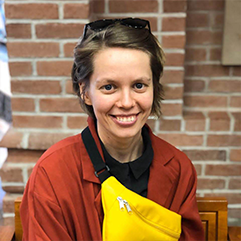 Svetlana Borodina is Mellon Teaching Fellow at the Harriman Institute and Lecturer of Anthropology at Columbia University. As a medical and cultural anthropologist, Borodina studies post-Soviet cultures and the politics of disability inclusion in Russia. Her ethnographic work explores the technologies through which bodily and mental differences become folded into the production of postsocialist forms of citizenship and relationality for abled and disabled individuals alike. Borodina received her Ph.D. in Anthropology from Rice University in 2020. She also holds graduate certificates in Critical and Cultural Theory and in the Study of Women, Gender, and Sexuality. She has written about the affective politics at the nexus of bodies, technology, and biopolitical discourses of self-care, and about the emergent renegotiations of what constitutes ability and disability in contemporary Russia.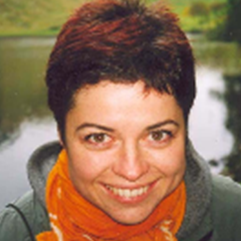 Kateřina Kolářová is Assistant Professor of Cultural Studies in the Department of Gender Studies at Charles University in Prague. She received her PhD in Anglo-American Literary Studies and an MA in History and English and American Studies and History from Faculty of Arts, Charles University in Prague. Her work is grounded in feminist cultural studies and is located at the intersections of sexuality and gender, critical disability and race/ethnic studies. Since 2008, she has been co-organizing a transnational queer film class in collaboration with Prof. Robert McRuer (George Washington University) and the queer film festival Mezipatra. She has organized multiple art projects and exhibitions focusing on disability arts and culture, as well as exhibitions focusing on AIDS/HIV and health. She is currently working on two books including Post-socialist Rehabilitations: Disability, Race, Gender and Sexuality and the Limits of National Belonging and Biological Citizenship and Chronic Embodiments: The Politics of HIV and AIDS in the Postsocialist Czech Republic.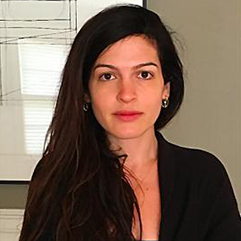 Elana Resnick is Assistant Professor of Anthropology at the University of California, Santa Barbara. She earned her PhD from the University of Michigan, Ann Arbor. Her research interests include environmental justice, materiality, waste management, racialization, nuclear energy, informal economies, urban infrastructure, postsocialism, EU integration, the Romani diaspora, and humor.  Based on over three consecutive years of fieldwork in Bulgaria conducted on city streets, in landfills, Roma neighborhoods, executive offices, and at the Ministry of the Environment, her book manuscript examines the juncture of material waste management and racialization, specifically highlighting the intersection between physical garbage and the Roma minority, often considered "social trash" throughout Europe.
Enikő Vincze is a sociologist and Professor at the Department of European Studies at the Babeș-Bolyai University in Cluj, Romania. Her research interests focus on nationalism, racism, feminism and intersectionality, Roma women, socio-spatial marginalization, housing, and real estate development. Professor Vincze is a political activist on housing justice, involved in the local movement Social housing NOW and the national coalition Block for Housing in Romania. She directed a film on Roma women's access to reproductive health (Red Poppies, 2006). Her recent publications include several co-edited collections, such as The Romani Women's Movement: Struggles and Debates in Central and Eastern Europe (Routledge, 2018) and Racialized Labour in Romania: Spaces of Marginality at the Periphery of Global Capitalism (Palgrave, 2018), journal articles, and studies in volumes, such as Women and Citizenship in Central and Eastern Europe, ed. by Jasmina Lukic, Joanna Regulska and Darja Zavirsek (Ashgate, 2006). 
VIEW THE RECORDINGS OF THE 2020-2021 RACE IN FOCUS SERIES
SPONSORS:
Center for East European and Russian/Eurasian Studies, University of Chicago
Center for Russia, East Europe, and Central Asia, University of Wisconsin-Madison
Center for Russian, East European, and Eurasian Studies, University of Kansas
Center for Russian, East European, and Eurasian Studies, University of Michigan
Center for Russian, East European, and Eurasian Studies, University of Texas at Austin
Center for Slavic, East European, and Eurasian Studies, Ohio State University
Davis Center for Russian and Eurasian Studies, Harvard University
Inner Asian and Uralic National Resource Center, Indiana University, Bloomington
Robert F. Byrnes Russian and East European Institute, Indiana University, Bloomington
Institute of Slavic, East European, and Eurasian Studies, University of California, Berkeley
Russian, East European, and Eurasian Center, University of Illinois, Urbana-Champaign