The Undergraduate Research Symposium is an annual event since 2002 designed to provide undergraduate students, from the University of Pittsburgh and other colleges and universities, with advanced research experiences and opportunities to develop presentation skills. The event is open to undergraduates from all majors and institutions who have written a research paper from a social science, humanities, or business perspective focusing on the study of Eastern, Western, or Central Europe, the European Union, Russia, or Central Eurasia. The Symposium is held on the University of Pittsburgh-Oakland campus.
After the initial submission of papers, selected participants are grouped into panels according to their research topics.  The participants then give 10- to 15-minute presentations based on their research to a panel of faculty and graduate students. The presentations are open to the public.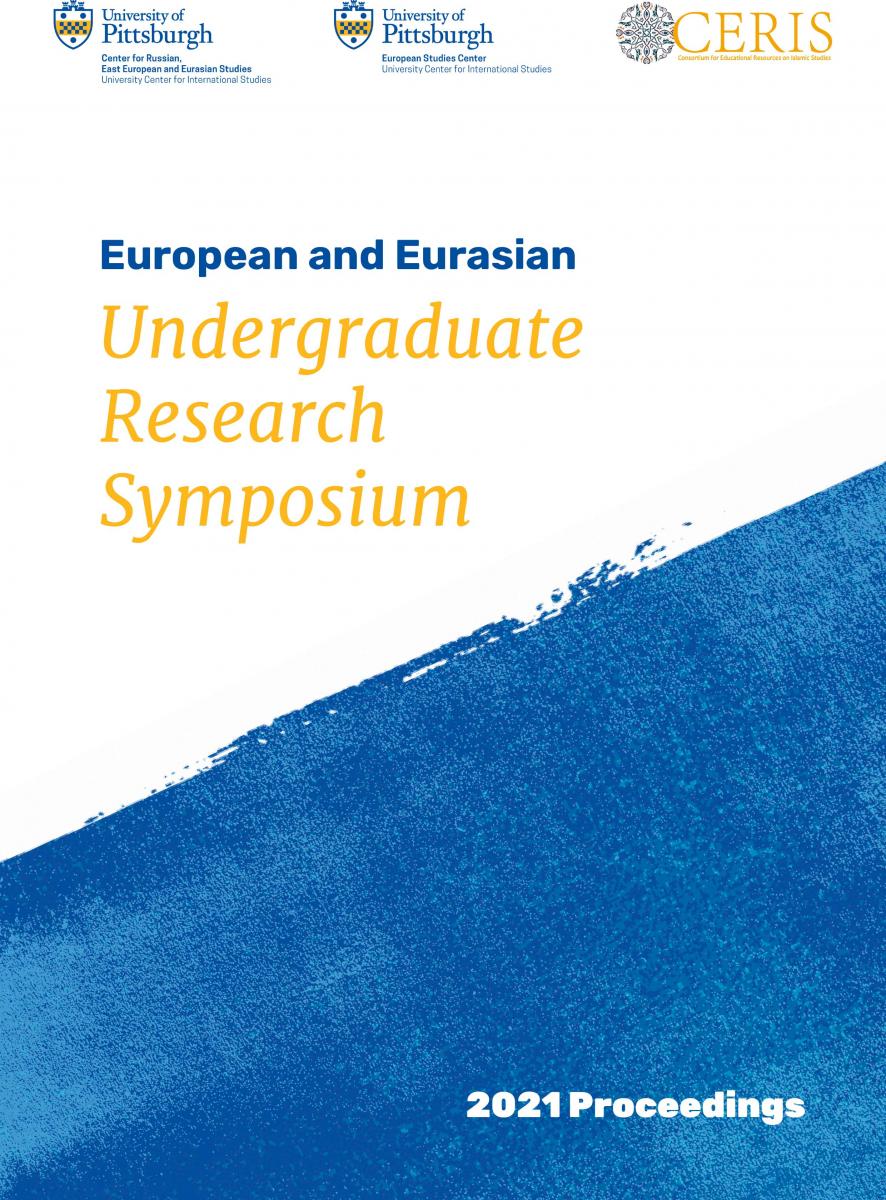 2021 DATES
Students submit an application that includes a 250-300 word abstract and a draft of their entire paper by February 1, 2021.
Selected students notified by mid February 2021. 
Final revised papers due by April 20, 2021.
Presentations via zoom on Tuesday, May 11 through Thursday, May 13, 2021.
View 2021 program and 2021 keynotes.
Please email sad96@pitt.edu for more information.
APPLICATION
Applications must be submitted by February 1, 2021. You are required to submit an application form with a 250-300 word abstract and a draft of your entire paper. For instructions on how to write an effective abstract, see our guide to Writing Abstracts. Please note that if you are selected to participate in the Symposium, you will have an opportunity to revise the text of your paper prior to the event. The final version of your paper should be 10-15 pages in length.
Please email sad96@pitt.edu for more information.
RECENT PROGRAMS
RESOURCES
There are many online resources to assist you in preparing your paper for submission to the Symposium. Please note that any major citation style guide (e.g. MLA, APA, Chicago, Turabian) is permitted, so long as the style is appropriate to the academic discipline of the paper.