Africa in the Classroom: Pedagogy, Community, Decolonization
University of Pittsburgh Center for African Studies Spring Conference
May 5-6, 2023
Chérie N. Rivers (UNC-Chapel Hill), PhD, keynote speaker
Wendy Orr, PhD, special guest
Contact: Dr. Ian Copeland
This year, our Spring conference Africa in the Classroom: Pedagogy, Community, Decolonization welcomed scholars from Pitt and beyond to discuss what it means to decolonize education and center community knowledge. Our keynote speaker, Dr. Cherie Rivers, had attendees thinking about the history of education in colonialism and the power of language and perspective. Thank you to everyone who traveled and attended our conference! It's an honor and a privilege to collaborate across disciplines to create change, healing, and accountability. We also want to give a special thanks to Dr. Wendy Orr, the first Entrepreneur in Residence for the Africa Business Initiative with the Katz School of Business, for being our special guest at the conference. More on Dr. Orr and her incredible accomplishments are to come!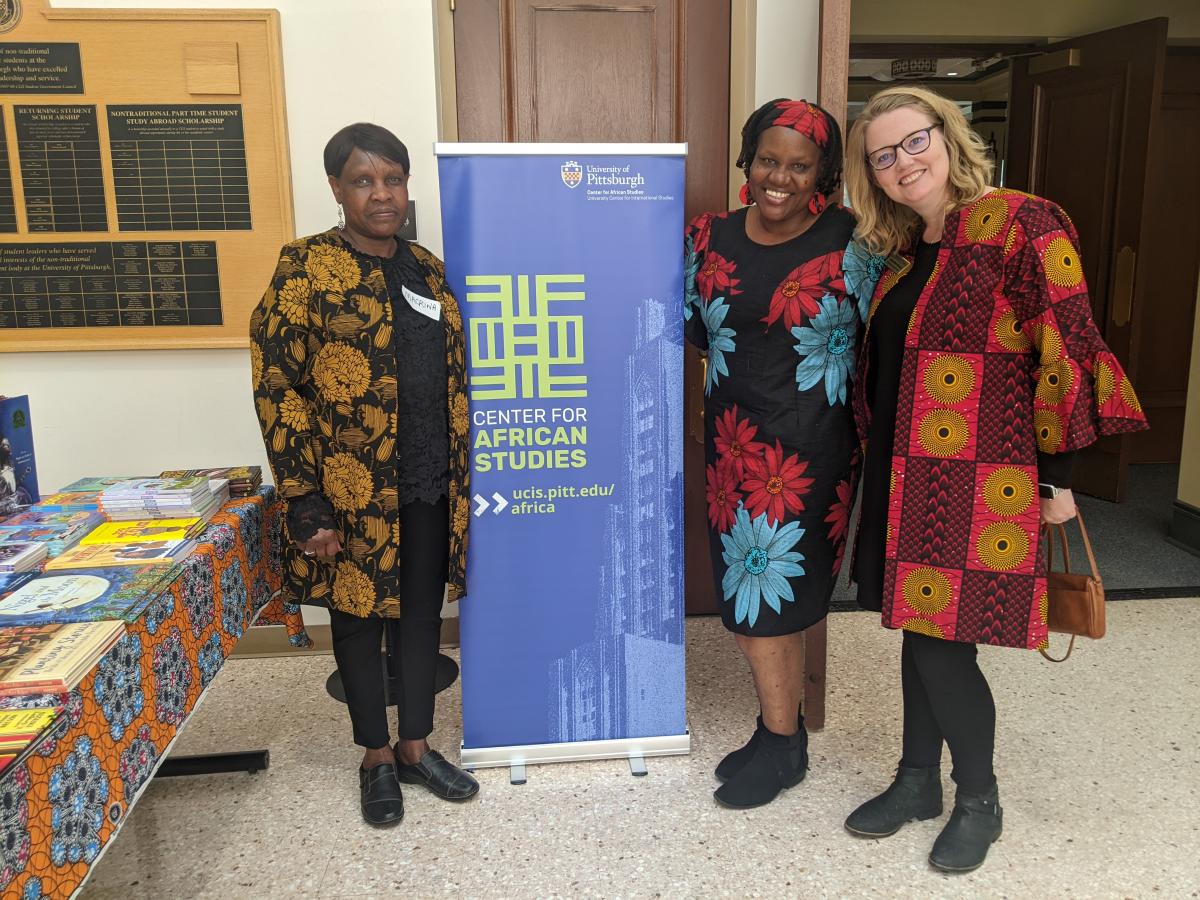 Description
The Programming Committee cordially invites you to the annual Spring Conference of the Center for African Studies, to be held May 5-6, 2023 at the University of Pittsburgh in Pittsburgh, Pennsylvania. The theme of this year's conference is Africa in the Classroom: Pedagogy, Community, Decolonization.
Both across and beyond the university, our decolonial moment offers a pivotal opportunity for Africanist thinkers, researchers, and teachers. As the African continent grows in both population and global influence, how can these shifts be reflected in our practices of presenting knowledge? What colonial, imperialist, or elitist mindsets persist, and how might university structures be reworked to destabilize them? Most concretely of all, what is the role of the classroom and those entrusted to lead it? This year's conference will convene a conversation around these timely questions, as well as foster a community of mutual support that cuts across lines of discipline, geography, and institutionality. Through paper presentations, a keynote address, roundtable discussions, and a syllabus workshop, conference attendees will both benefit from and contribute to a reconsideration of Africa in the classroom.
We invite all scholars and practitioners who work on Africa-related topics—including those based in our regional academic networks in the Great Lakes, Mid-Atlantic, and Appalachian regions—to participate in the conference.