Student Spotlight
Student Spotlight
Sierra Mason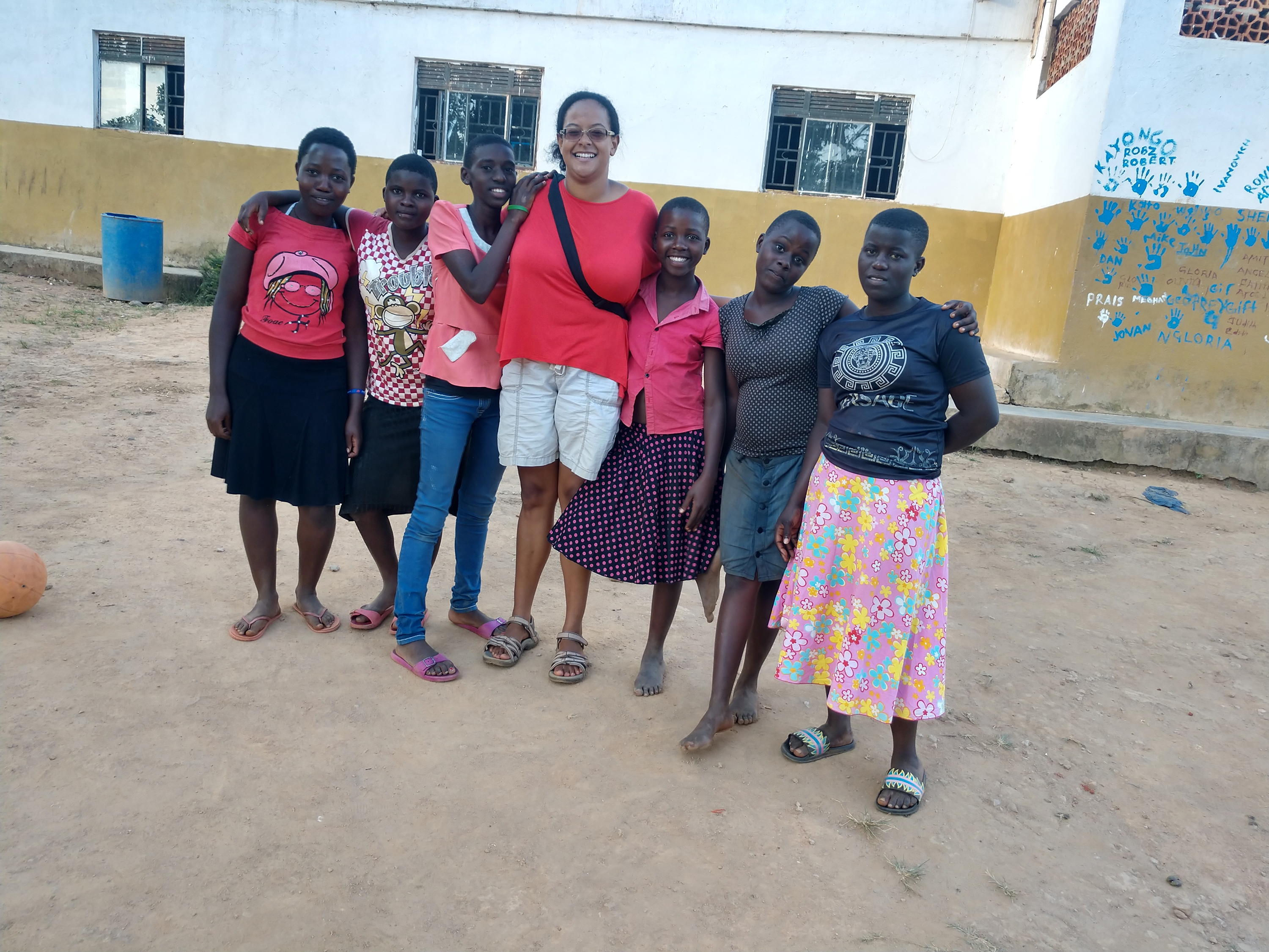 Hello! My name is Sierra Mason and I am a second-year Masters of International Department (MID) student at the Graduate School of Public and International Affairs (GSPIA) with a career focus on individual/community development through music. During the summer of 2018, I had the opportunity to intern at a group home in Uganda: Bright Kids Uganda (BKU). Bright Kids Uganda is based in Entebbe, Uganda and was a wonderful introduction for my first-ever visit to Africa.
I worked with a group of 8 girls, teaching the logistics of music (how to read/write music, etc.) as well as various vocal techniques. It was a truly wonderful experience! There is so much creativity and talent among the children and youth of Uganda, and it was a treat to be able to experience that first hand. However, you can take part in that creativity yourself as the larger component of my internship was to prepare those I taught to make a CD. In addition to being a multifaceted opportunity for the girls I worked with to learn and grow, this CD is also intended to be a revenue source for Bright Kids Uganda. By purchasing the CD, the money will go directly to BKU to financially support the group home. This is a great opportunity to make an impact on the many lives at BKU and within the community there. I am happy to announce that this CD is now live on 6 different platforms: Itunes, Apple Music, Spotify, Amazon, Pandora, and Google Play/YouTube.
Please join me in supporting Bright Kids Uganda by purchasing the entire CD or just a few songs. You can do this by going onto any of the afore-mentioned platforms and searching for: Living Streams Choir: Bright Kids Uganda. If you wish to learn more about Bright Kids Uganda check out their website. Happy listening and Thank you for your support!