CLAS@Pitt NEWSLETTER--August 26, 2020
A week into the 20-21 Academic year, we feel encouraged by Pitt's proactive approach to campus safety, and our leadership's vision and plans for the future. Certainly, campus life is different than at any other time, yet even from a distance you can sense the energy and enthusiasm that pervades.
Our yearly "Welcome Back" Reception, on Thursday September 3, at 6:30pm, will be brief but hopefully allow us to share the outline we have set for another successful year in pursuit of the Center's aims. It bears repeating that we have been sharing a compendium of local restaurants and organizations with whom CLAS has a connection in our Newsletter; please consider accompanying our brief reception with edibles from one (or more) of the establishments in our revamped list.
Perro Bomba, an excellent and moving story of immigration in Chile will be the first in our Film Series, on September 17, at 6 pm. Next week we have the fourth installment of the Charlemos series (Monday, August 31, at 3 pm EDT), titled "Religion, Sexuality Politics, and Voting Behavior in Latin America." Make sure you join us for a stimulating and vital charla.
NOTE: Welcome to click on each item to go to specific menu.
PITT LATINX Faculty & Staff Spotlight
Please join us as we celebrate Hispanic Heritage Month
by increasing visibility and encouraging connections. 
Sponsored by: LAGOS, Center for Latin American Studies, the Hispanic Latino Professional Association and the Hispanic Heritage Month Committee.
CLAS Faculty News & Information
CLAS Faculty News:
Dara Mendez
Receives National Recognition for Maternal  and Child Health Research
The Coalition for Excellence in Maternal and Child Health Epidemiology and 15 national health organizations selected Dara Mendez as the recipient of the 2020 Award for Effective Practice at the Community Level.
Mendez is an assistant professor of epidemiology in Pitt's Graduate School of Public Health, specializing in understanding and addressing racial and socioeconomic inequity in pregnancy, birth and women's health.
The award recognizes her significant work toward improving public health practice through effective use of data, epidemiology and applied research. It will be formally presented in September during the virtual CityMatCH Leadership and MCH Epidemiology Conference. 
CLAS Faculty News:
New publication by Dr. Barry Ames (CLAS Faculty) and Dr. Lucio Reno (CLAS Alumni)
 
Persuasive Peers: Social Communication and Voting in Latin America
(Andy Baker, Barry Ames and Lucio Renno)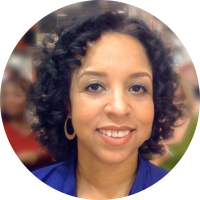 Congratulations to Dr.
MicheleReid-Vazquez
from the CLAS Team for your selection

as the 2020-21 Global Studies Center Faculty Fellow!
Each year, the GSC selects as its Faculty Fellow one outstanding University of Pittsburgh colleague whose scholarship advances the Center's mission. Michele Reid-Vazquez is Associate Professor in the Department of Africana Studies and a specialist in African Diaspora in the Caribbean, Latin America, and the Atlantic World, and Afro-Latinx History in the U.S. As the 2020-2021 GSC Faculty Fellow, Dr. Reid-Vazquez will convene an interdisciplinary conference entitled, "Transnational Dialogues in Afrolatinidad" and create a new undergraduate course that will feature a student research poster exhibit. The goal of the project is to expand transnational, transregional, and interdisciplinary research, education, and programming in the global arenas of Afro-Latin American Afro-Latinx studies. The intersections of race, ethnicity, and migration continue to shape contemporary societies through the complex confluence of blackness and identity in the Americas. These endeavors will facilitate scholarly knowledge and expand our understanding of Afro-Latin American and Afro-Latinx studies and the global issues at its core. 
Opening installment of the webinar series that seeks to expand transnational, transregional, and interdisciplinary exchange on contemporary and historical issues in Afro-Latin American and Afro-Latinx Studies:
Friday, October 2, 1-2:30 PM, Virtual, "Transnational Dialogues in Afrolatinidad: Migration, Policing and Political Movements" co-moderated by GSC Faculty Fellow Dr. Michele Reid-Vazquez and Dr. George Reid Andrews, a Distinguished Professor of History.
Featured panelists include: Dr. Eddie Bonilla, UCIS Postdoctoral Fellow in Latinx Studies at the University of Pittsburgh; Dr. Jennifer Jones of the University of Illinois at Chicago; Dr. Zachary Morgan of Penn State University; and Dr. Keisha-Khan Y. Perry of Brown University.
https://www.africanastudies.pitt.edu/people/michele-reid-vazquez
The Seligson Political Culture Survey Archive
LAPOP is proud to make available a special collection of surveys, "The Seligson Political Culture Survey Archive", for free download.
Click here to access an Insights report that describes the archive in more detail.
New interview with former CLAS Director: Carmelo Mesa-Lago! 
COVID-19 en Cuba: ¿colapso económico inevitable?
"Nunca hay un callejón sin salida", dice experto en economía de Cuba. Ante la profunda crisis, agudizada por la COVID-19, propone medidas que podrían reactivar la producción, partiendo por la agricultura.
Cifras oficiales en mano, Carmelo Mesa-Lago analiza la compleja situación de la isla, la peor desde la desaparición de la Unión Soviética. El catedrático de economía y estudios latinoamericanos de la Universidad de Pittsburgh sugiere caminos de reactivación para un modelo de planificación central que no ha logrado levantar al país y se ve empeorado por las sanciones estadounidenses, la crisis venezolana y el coronavirus.
COVID-19 in Cuba: inevitable economic collapse?
"There is never a dead end," says an expert in Cuba's economy. In the face of the deep crisis, exacerbated by COVID-19, it proposes measures that could reactivate production, starting with agriculture.
Official figures in hand, Carmelo Mesa-Lago analyzes the complex situation on the island, the worst since the disappearance of the Soviet Union. The professor of economics and Latin American studies at the University of Pittsburgh suggests reactivation paths for a central planning model that has failed to lift the country and is worsened by US sanctions, the Venezuelan crisis and the coronavirus.
Read more here: https://www.dw.com/es/covid-19-en-cuba-colapso-econ%C3%B3mico-inevitable/a-54030136
Student News:
Latin American Graduate Organizations of Students

(LAGOS)
"We want to hear your ideas, comments, or suggestions for this semester. We're all trying to navigate through these times, but we don't have to do it by ourselves."
For undergraduates and graduate students:
Meet your Academic Advisor, Luis Bravo! 
Fulbright U.S. Scholar Program - Brazil Opportunities
Opportunities are available in the Western Hemisphere with the Fulbright U.S. Scholar Program. There are 60 opportunities available for U.S. citizens to receive funding to teach and/or conduct research in the region in 2021-22.
Fulbright Scholars are selected for their academic merit and leadership potential to research, teach, and exchange ideas. The 2021 - 2022 Fulbright U.S. Scholar Program is accepting applications until September 15, 2020.
Brazil Awards:
Webinar overview of the opportunities in Brazil that you can watch here.
There are more than 450 awards available in more than 125 countries. The complete list of grant opportunities are located in the Catalog of Awards where you can search by region, country, or academic discipline.
Any questions from interested applicants regarding any of the opportunities listed above or the Fulbright Scholar Program, in general, can be directed to Angelica Serna
Regional Program Officer, Western Hemisphere
Fulbright Scholar Program at westhem@iie.org.
 
Pitt Events, References and Resources
The Diversity Forum 2020, Advancing Social Justice: A Call To Action
July 28, 2020- July 30,2020
The Pitt Diversity Forum, Advancing Social Justice: A Call To Action is a three day virtual event that is free and open to the public with the goal of equipping participants with the necessary tools to advance social justice across the University, City of Pittsburgh, and beyond. Workshops will be held to ignite conversations about the broad array of social injustice issues that affect the Pitt community and communities at-large, investigate social barriers faced by communities in the age of the COVID-19 pandemic, and outline actionable steps to address these issues and barriers. Dr. Ibram X. Kendi, one of America's foremost voices on antiracism and the New York Times bestselling author of How to Be an Antiracist, will be a featured keynote presenter. To learn more and to register for the Diversity Forum, click HERE>>
University of Pittsburgh: COVID-19 Medical Response Office
As you prepare to make your way to campus, we've created the Daily COVID-19 Health Check app, a quick and convenient way for you to monitor your health during your shelter-in-place period. This daily health check is required for all students preparing to travel to campus. It is an essential part of how we work together to keep you and other members of our community safe.
Students living in University housing are required to begin using the app on the first day of your shelter-in-place at home, and continue to use it throughout your travel to campus and pod week. Students living off campus must use the app every day during your 14-day shelter-in-place. If you begin experiencing COVID-19 symptoms during this period, please follow the guidance on the app and contact your campus's student health service. 
COVID-19 Health Check
Using the app is easy. Use a web browser to visit my.pitt.edu and look for the thermometer icon.
Simply log in using your Pitt credentials and answer two questions about how you are feeling and whether you have been in contact with someone who has tested positive for COVID-19. If you encounter technical difficulties with the app, please submit a help ticket to the Technology Help Desk. 
Completing your daily health check may be required for access to campus facilities, so don't forget to start using it on the first day of your shelter-in-place period. As always, remember to wear a face covering when you are around people, practice social distancing where appropriate and wash your hands frequently.
Anti-Racism Resources: Unlearn and Learn
Antiracist Reading Lists
See also:
Understand the Facts
Engage with Research, Tools, and Resources Offered by Universities
Access Pedagogical Resources
Talk About Race and Racism with Children
Advance Anti-Racist Efforts
Prepare to Have Difficult Conversations About Racism and Bias
Engage with ongoing efforts to advance diversity, equity, and inclusion in your department, the Dietrich School, and University.
Participate in Forums, Trainings, and Conversations at Pitt and Beyond
Engage with Organizations
U.S. Citizens: Vote in Federal, State and Local Elections
Elected officials at the state and local level matter most with regard to issues such as reformation of police department and criminal justice systems.
The University of Pittsburgh and Children's Hospital of Pittsburgh are conducting a survey that seeks to understand the most effective needs and support for the community during these difficult times. The survey takes just a few minutes to complete. It's in Spanish and $ 100 will be raffling between those who complete the survey. You can find the survey on the following website at the end of the page.

Please click on the link:
https://www.pediatrics.pitt.edu/family-strengths-survey
Care & Connection Callers
Your help is needed to support our partners in reaching out, via telephone, to the families and individuals they serve to be sure people feel connected to the resources they need. Sign-up to volunteer.
Volunteers will be placed with a variety of organizations and institutions to make calls according to the partners' needs and specifications. Volunteers will receive a general training from the University of Pittsburgh's Office of Community & Governmental Relations to ensure positive and safe calling practices and then will participate in training specific to the organization in which the volunteer is placed. Care and Connection Callers:
Provide a connection with people who may be isolated.
Assess economic and social needs.  
Connect people to community resources and United Way 2-1-1 as needed.
Report back to the sponsoring organization any follow-up that is needed. 
Who are we looking for to be Care and Connection Callers?
University volunteers who:
Have access to a phone, a computer and the internet.
Are willing to participate in two training programs- one through Pitt and one through their sponsoring organization, 
Are able to follow a conversational script that guides the outreach calls.
Are able to listen to and read COVID-19 informational resources before they make calls so they have the most up-to-date information to share with those they call.
Are able to commit to weekly service. 
If you are a community organization looking for help...
Pitt is open to partnering with you! Please contact Carrie Finklestein at cgf18@pitt.edu to begin the conversation.
ATTENTION: STUDENTS! 
STUDENT EMERGENCY ASSISTANCE FUND IS NOW AVAILABLE 
The Student Emergency Assistance Fund is a joint venture led by the Office of the Provost, Office of Philanthropic & Alumni Engagement, Student Government Board, the Graduate & Professional Student Government, and the Division of Student Affairs at the University of Pittsburgh. The health and safety of our Pitt community, particularly our students, is paramount. The fund, to be administered at the direction of the Provost, will be used to provide financial support for degree-seeking students of the University of Pittsburgh with unanticipated and insurmountable expenses related to emergency situations that may result in students facing financial hardship. Undergraduate, graduate, and professional students may apply for funds when they experience a financial barrier based on an emergency situation, and when they have exhausted all other available resources.
Expenses Covered by the Fund
Examples of emergency expenses to be considered include, but are not limited to:
Medical necessities
Food insecurity
Unexpected transportation and travel expenses
Overdue utility bills reaching a turn-off notice
Homelessness, sudden loss of housing, or imminent eviction
Loss of childcare
Academic supplies and technology repair or support
Up to $600 may be requested
Expenses Not Covered by the Fund
Tuition, fees, health insurance, and study abroad costs
Non-essential personal bills such as: current utility, credit card, cable, cell phone, etc.
Parking tickets, library fines, or other expenses mistakenly incurred
Funds for the replacement of lost or stolen items
Rent payments are not covered by the fund unless a one-time payment will delay or halt an eviction.
Hold on Eviction
Students who live off-campus should be aware of their Tenants' Rights. In addition, the Attorney General of Pennsylvania has recently issued an order that evictions cannot take place at this time. The Pennsylvania Supreme Court ordered courts closed to eviction proceedings due to the COVID-19 state of emergency. The Court's order is applicable to all Pennsylvania property owners, managers, landlords, as well as mortgage brokers and lenders.
Eligibility Requirements
Any Pitt student may apply for emergency funds. Each applicant must meet the following criteria:
Demonstrate financial hardship
Experience an emergency, accident, illness, or other unforeseen event among the "covered" examples above
Be currently enrolled as a full-time or part-time, degree-seeking student
Applicants must complete all questions in full and submit a justification and supporting documentation as the situation allows. Examples of supporting documentation include but are not limited to:
Eviction notice
Utility bills indicating shut-off notice
Medical bills
 
Students with non-emergent financial hardships that do not qualify for the Student Emergency Assistance Fund, including student account balances, are encouraged to contact the Office of Financial Aid directly to discuss their situation and talk about possible aid options.
 
Application Process
Students in need of emergency financial assistance are encouraged to submit the application. Questions may be directed to emergencyfund@pitt.edu.
 
Completed applications are reviewed by members of the Student Emergency Assistance Fund Advisory Committee that includes representatives from Student Affairs and the Office of Financial Aid. A member of the committee will respond to emergency application submissions within 72 hours or three business days.
 
The maximum emergency aid allocation to a student will be $600. Payment will be distributed as soon as possible consistent with University policies and procedures. Each application is carefully reviewed to ensure all other financial aid resources are maximized first.
 
Students should set up direct deposit in PittPAY
How Do I Sign Up for Direct Deposit (eRefunds)?
Log onto PittPAY from the Student PittPay Login at payments.pitt.edu.
Select the eRefund tab.
Enter your bank routing and account information
Once you save the information, you will receive a confirmation email from PittPAY.
Students should be aware that emergency funding may create a taxable event that could require reporting to the IRS by the recipient.
PITT PANDEMIC SERVICE INITIATIVE
Chancellor Patrick Gallagher called upon the University to acknowledge our role in the response during this time of great challenge… Join us in Pitt's Pandemic Service Initiative: expanding staff, faculty, and student service; contributing to drives and collections; and forging innovative partnerships. We are rolling up our sleeves.
 
PANDEMIC RESPONSE SERVICE OPPORTUNITIES
As part of the Pitt Pandemic Service Initiative, faculty, staff, and students are coming together to meet critical community needs. You can make a difference with even just a small amount of time. Priority needs identified by community partners include care and connection calls and IT support.
Student Service


Faculty/Staff Service 


Drives and Collections

We're committed to being a University of the community. In response to the COVID-19 pandemic, Pitt students, faculty, and staff are volunteering to provide technology support, well-checks, and a host of other forms of support. 
For community members, this means access to resources and information. 
RESOURCES & SUPPORT »  
 SHARE WAYS PITT CAN VOLUNTEER »
The Eduardo Lozano Latin American 
 
Collection and Hillman Library Information
Updates from Hillman Library
COVID-19 CLOSURE
Currently, all ULS libraries are closed, but if you have questions, please contact Ask Us or check the Library Response & Resources page for ways the library can still help!
---
Nearly 50% of our print book collection is now available online until the end of summer!

 Full-text versions of all books offered through HathiTrust that are also in the ULS collections are available online to Pitt faculty, students, and staff temporarily through the summer. Simply search the catalog and look for the "HathiTrust" link. 

No-Contact Pickup of Print Materials! 

Starting June 24, Pitt faculty, staff, and students can request print materials that are not available via HathiTrust for no-contact pickup.  

If you find an item in the catalog that has a "Request This Item" button enabled, please choose the "Request Whole Book" option and indicate your preferred pick-up location. Note that Owen Library at Pitt Johnstown will not be pick-up location until July 6. You may select up to 15 items at a time. You will be contacted via email with instructions for when and how to retrieve your items. Beginning on July 6 you will also be able to request print items via ILL for no-contact pickup. Please Ask Us if you have any questions. Not able to pick up your items? Starting July 6, we will mail them to you! This service is available for US addresses only.  This service is available for ULS-owned items shipped to US addresses only.

No Need to Renew Checked Out Items 

As a reminder, you do not need to renew or return your materials to the library at this time. All library materials (including E-ZBorrow and Interlibrary Loans) are now due Sept. 30, 2020. See our FAQ further down this page for information about returning your materials.  

A New PittCat Library Catalog is Coming in July 2020! 

Visit https://newpittcat.pitt.edu for more information and be sure to check out this introductory video! 

Archives and Special Collections Reading Room at Thomas Boulevard to Open 

As of June 22, the Archives and Special Collections Reading Room at Thomas Boulevard is now open by appointment only. Appointments are for Pitt affiliates only and require at least 48 hours advanced notice. The number of patrons and staff will be limited to maintain social distancing. Please note that all patrons must wear a self-provided mask and will be supplied with gloves. As part of the University of Pittsburgh's efforts to ensure a safe and healthy environment for all employees and visitors on campus, a self-attestation of symptoms must be completed for every day an individual comes to the campus for any reason and for any length of time. Contact us to request an appointment. One of our archivists will follow-up with you to schedule your appointment. 

Library Access 

At this time, ULS libraries remain closed and are expected to reopen to the Pitt community in early August. Please note that many vendors and other providers have opened emergency access to their full-text online resources. Please see our Online Research, Teaching, and Learning @ Pitt: Resources and Support from the ULS guide for what is currently available beyond our subscriptions. ​​​
 

Remote Access to Library Resources

Support for Online Teaching
---
PittCat
The new "PittCat", which will be shared with the Health Sciences and Law Library systems, offers powerful, intuitive search, unique tools for the discovery of content and ideas, and streamlined ways to get the material you need, when you need it, in formats that are right for you.
www.universityannouncements.pitt.edu/ULS PittCat.pdf
For more information about Read Green, please visit http://technology.pitt.edu/readgreen
---
New ULS Journal Publications!
The International Journal of Medical Students began publishing a Forthcoming issue of in-press articles after they have undergone peer review and have been accepted but prior to the formal production process. Four new articles were added last week.
Dentistry 3000, which publishes articles on a rolling basis as they are ready, published Comparative evaluation of retentive strength of polyvinyl siloxane impression materials to custom tray using different tray adhesives: An In Vitro study on May 4th.
The Bolivian Studies Journal published Volume 25, 2019 on May 11th.
The Dialogic Pedagogy Journal, which publishes articles on a rolling basis as they are ready, published Moving from collaboration to critical dialogue in action in education on May 11th.
If you have any other questions, please do not hesitate to contact the ULS Director,
Kornelia Tancheva at tancheva@pitt.edu.
In the midst of the challenges of the present and the uncertainties of the future, the Bolivian Studies Journal / Revista de Estudios Bolivianos published at the University of Pittsburgh has just made available in an open-access format its latest issue: Vol. 25, 2019.
A Festschrift in honor of Xavier Albó, the volume has been compiled by Núria Vilanova, former Chair of the LASA-Bolivia section, Associate Dean for Academic Affairs, and Associate Professor of World Languages and Cultures at American University.
We invite you to review its contents by accessing the corresponding website:
https://bsj.pitt.edu/ojs/index.php/bsj/issue/view/12
Thanks for your continuing interest in our work.
Elizabeth Monasterios - Martha E. Mantilla
Editoras
Bolivian Studies Journal/Revista de Estudios Bolivianos http://bsj.pitt.edu/
 
---
En medio de los desafíos del presente y las incertidumbres del futuro, la Revista de Estudios Bolivianos / Bolivian Studies Journal, publicada en la Universidad de Pittsburgh, acaba de lanzar en formato de acceso abierto su último número:
vol. 25, 2019.

Dedicado al trabajo de Xavier Albó, la coordinación de este volumen estuvo a cargo de Núria Vilanova, ex presidenta de la sección LASA-Bolivia, Dean for Academic Affairs y Associate Professor of World Languages and Cultures en American University.

Los invitamos a revisar los contenidos de este nuevo número, disponibles en el sitio:  https://bsj.pitt.edu/ojs/index.php/bsj/issue/view/12

Gracias por su continuo interés en nuestro trabajo.

Elizabeth Monasterios -  Martha E. Mantilla
Editoras
Bolivian Studies Journal/Revista de Estudios Bolivianos http://bsj.pitt.edu/
Resources for Families, and Individuals
We all must do one simple thing to stop the spread of COVID-19: Wear a mask, Pennsylvania.
In Pennsylvania, masks are mandatory in businesses and all public spaces.
More information: 
on.pa.gov/2VFj7Dk
Join the All for All Coalition!
The All for All Coalition is an action-oriented collaborative network that aims to advance immigrant inclusion to create a welcoming region for all. The coalition's action framework is anchored in the ongoing implementation of the Immigrant Community Blueprint: Helping Immigrants Thrive in Allegheny County and designed to adapt to new and unanticipated challenges shared by the group. The coalition will also work in affiliation with Welcoming Pittsburgh, ensuring that progress on the Community Blueprint is complementary to the city's Welcoming Pittsburgh Plan. The All for All Coalition will streamline action through collaboration between members and involvement of new partners. The Global Switchboard powers the All for All Coalition and will work with coalition members to establish approaches to implementing the blueprint with values based in human rights, human dignity and anti-racism.

This application is for people and organizations that contribute to the goals of the Immigrant Community Blueprint, it will take less than 10 minutes to complete.

Please email allforall@theglobalswitchboard.org if you have any questions.
Welcoming Pittsburgh Secures $500,000 Grant for COVID-19
Cash Assistance Program to Serve Vulnerable Immigrant Communities
The Mayor's Office of Equity's Welcoming Pittsburgh initiative has secured a $500,000 grant from Open Society Foundations for the COVID-19 Cash Assistance Program. The program will be run by local community organizations that serve immigrant and refugee communities who will disburse funding to residents who did not receive a federal stimulus payment.  
Money from the grant will go to Welcoming Pittsburgh's local community partners to distribute directly to individuals and families in the communities they serve through an application process. Assisting in the creation of this fund were Acculturation for Justice, Access and Peace Outreach, Asian Pacific American Labor Alliance, Casa San Jose, Jewish Family & Community Services, and Union of African Communities. These community organizations may have additional services or programs available for those who need other kinds of support.  
Those interested in the program should contact welcomingpgh@gmail.com for more information about applying or assistance with language access. Funds will be disbursed over the next several weeks on a first-come, first serve basis. No interviews are necessary to receive payment.  
Resources for Small Businesses
THE CENSUS DEADLINE IS NOW
SEPTEMBER 30, 2020
For every person in the City of Pittsburgh and Allegheny County that is not counted, we lose about $2,000 a year in federal funding for critical services like transportation, schools, hospitals, roads and other community improvements. The recent announcement by the federal government that the census deadline has been moved up by one month means we must get our neighbors to complete Census 2020 by September 30, 2020. 
County Executive Rich Fitzgerald and Mayor William Peduto issued information for how our communities can be impacted if our undercounted communities are not counted and what we can do to help. Read the full release here. 
The census counts every person living in the United States, regardless of age or citizenship status, every 10 years in years ending in 0.

It's in the Constitution. It's important

 It's about money, power, and data.

Every 10 years we help decide how taxpayer dollars come back to our communities. The 2020 Census will help to distribute billions of dollars in federal resources to your community.

Our community gets resources based on census population counts, that help pay for hospitals, emergency services, schools, roads, and more.

An accurate and complete census helps businesses, community leaders and elected officials make informed decisions every day.

It's easy

For the first time, people can respond online and by phone, in addition to the mail-in option. Your response impacts funding for your community for critical services for the next 10 years!

The next decennial census happens in 2030. It's safe and confidential

Your data is protected and it's confidential. Federal law protects your responses, which cannot be shared with law enforcement, immigration agencies, or housing authorities.
The 2020 Census is underway and the most important and safe thing you can do is respond online, by phone, or by mail. It has never been easier to respond to the 2020 Census.

Responding now will minimize the need for the Census Bureau to send census takers out into communities to follow up with households.
Latin American and Caribbean Cuisine
Latin American and Caribbean Cuisine
(Delivery, Takeout and/or Gift Certificates)
We are creating a list of local Latin American and Caribbean cuisine offerings to support and promote your business. Please complete the included survey to help us identify you and find out what services you offer (delivery, takeout, hours, menu, etc.). We plan to share this list with other local organizations, and promote it in our newsletter and email list. We hope that you take the time to answer this questionnaire. Thank you!
---
Click HERE to see the list of local Latin American and Caribbean Cuisine you can order!
(Updated 7/20/2020)
 
C
all for Papers, Training and Conferences
24th Annual CAF Conference
 
The 24th Annual CAF Conference, jointly sponsored by CAF – Development Bank of Latin America, the Organization of American States, and the Inter-American Dialogue, will take place virtually on September 9, 10 & 11. Participation in the conference is free and open to the public, and simultaneous interpretation will be available (English, Español, Português). Register & find more information here: https://www.thedialogue.org/events/24th-annual-caf-conference/
 
Established in 1996, the CAF Conference has brought together more than 1,000 world leaders to debate and discuss the most pressing developments facing the Americas. It is the largest public conference in Washington, DC that focuses on Latin America & the Caribbean. This year's conference will focus on the current and future implications of the pandemic. Though our website now features a tentative speakers list, we will be announcing a finalized agenda and details in the coming weeks. Attendees will have the exclusive access to an online platform where they can view the live sessions, network with attendees, and submit questions for panelists. Simultaneous translation will also be available in English, Spanish, and Portuguese.
Art and Activism in Latin America session

at UAAC-AAUC
Universities Art Association of Canada
Online Conference – 2020
October 15- 17, 2020
The theme of this session is art and activism in Latin America. Art and activism are two distinct academic disciplines, but ones which can dialogue and merge into action, which ranges from cultural production to a mutual understanding of contemporary political and social changes. We will therefore look at Latin America contemporary artists whose work blends art and activism. Artists in different contexts and Latin America countries have increasingly positioned themselves in situations of political and social change, from climate change to human rights. The current political crises, the coronavirus crises and the consequences to the global economy, as well as the social struggles that lead to large influxes of Latin America migrants into the United States, have already inspired many. Further examples to be deepened in this research are the works that focus on refugees fleeing political persecution, Latin America protest art, social injustices, resistance, art and politics.
We invite 300-word abstracts of the proposed papers to be sent along with a short academic CV to:
Tatiane de Oliveira Elias - tatianeeliasufsm@gmail.com
before 1st august 2020.
Submissions must include / Les soumissions doivent inclure:
the name of the applicant / le nom de l'intervenant·e
the applicant's email address / l'adresse courriel de l'intervenant·e
the applicant's institutional affiliation and rank / l'affiliation institutionnelle et le titre de l'intervenant·e
title of proposal / le titre de la communication
a proposal (300 words maximum) / une proposition de communication (maximum de 300 mots)
a brief biography (150 words maximum) / une courte biographie (maximum 150 mots)
Submissions must be submitted via the Call for Papers form attached. / Les propositions doivent être soumises utilisant le formulaire ci-inclus < Appel à communications >.
Proposals may be submitted by current members or non-members of UAAC. Non-members MUST become members of UAAC and pay registration fees in order to present a paper at the conference. Membership dues and registration fees must be received by September 11, 2020
More information at https://uaac-aauc.com/conference/
CALL FOR PAPERS: IUP Hispanic Journal
The editors of Hispanic Journal invite submissions of unpublished studies all year around. Hispanic Journal is published twice annually by the Department of Foreign Languages and the Graduate School of Indiana University of Pennsylvania. Its purpose is to publish original research and criticism in the areas of Spanish, Spanish American, Portuguese, Catalan, Galician, and Basque literatures, languages, linguistics, and cinema of any period. We also publish interviews and book reviews. Submissions may be written in Spanish, English, or Portuguese.
All manuscripts must follow the guidelines set forth by the MLA Handbook for Writers of Research Papers, 8th ed., (2016).

Manuscripts should consist of at least 4,000 but not more than 7,000 words total.

Manuscripts must be single-spaced in Times 12 and written using Word 2007 or later.

In a cover letter, briefly present yourself, your work, and your work's word count. *Submissions should be sent electronically to the editor (vgiz@iup.edu, or owner-hispanic-journal@iup.edu)

All authors whose work is accepted for publication will be required to obtain a subscription to Hispanic Journal.

All articles published become the property of Hispanic Journal.
The current annual subscription rate for individuals is $45.00 (U.S.), and $61.00 (abroad). The current annual subscription rate for institutions is $80.00 (U.S.), and $96.00 (abroad). These prices include shipping and handling.
Send articles, book reviews and interviews to:
Vicente Gomis-Izquierdo, Editor Hispanic Journal
Department of Foreign Languages
478 Sutton Hall
Indiana University of Pennsylvania
Indiana, PA 15705
Questions? Please write to:
vgiz@iup.edu or hispanic-journal@iup.edu
Subject: HISPANIC JOURNAL
https://www.iup.edu/foreignlanguages/publications/hispanic-journal/ 
ACADEMIC ORGANIZATIONS AND RESOURCES
Latin American Studies Asociation (LASA) 
LASA is free to all job seekers and provides you with access to employers The LASA Career

Center 

and jobs from all over the world. For more information, please

visit: 
https://www.lasaweb.org/en/job-seekers/
Pennsylvania Immigration and Citizenship Coalition
Advocating for Immigrants, Migrants, and Refugees.
Resource Director
The Resource Director will be focused on helping PICC answer the question: how do we build the organizational capacity and infrastructure of our movement so that immigrant communities can access the services they need and have powerful vehicles for creating systemic and structural change?
The Resource Director will lead the work of developing and implementing a movement-oriented fundraising and capacity building strategy that includes ensuring PICC's sustainability, leadership development, organizational capacity building, and expanding the resources available to community-led immigrant rights work in Pennsylvania. The Resource Director serves as a member of PICC's leadership team and shapes strategic thinking for the organization, including fundraising, communications, and planning. The ideal candidate will demonstrate a flexible and team-oriented approach to problem solving, and be excited about building a fully-resourced immigrant rights movement.
Roles and Responsibilities of the Resource Director will include:
PA is Ready! Network and Fund
Lead the PA is Ready! fundraising efforts, with the goal of raising $1 million per year for distribution through the fund's innovative participatory grantmaking process
Facilitate the annual PA is Ready! participatory grantmaking process
Conduct funder education, including presentations and creating materials about the PA is Ready! model and successes
Capacity Building & Fundraising
Work closely with PICC's leadership team to develop and implement the organization's fundraising plan

Research and pursue funding opportunities that increase funding for collaborative and movement-wide work

Lead project manager for annual statewide immigrant rights convening

Work closely with staff to track the most exciting and compelling work of the organization, supports participatory learning processes, and writes case studies

Oversee development of PICC's capacity building program, including creating toolkits, trainings, and research reports
Organizational Management
Assist with the hiring and training of staff members

Primary supervisor of 1-2 staff members and/or interns

Collect and report data on agreed project outcomes

Represent PICC at local, regional, and national events
Persons of color and from immigrant backgrounds strongly encouraged to apply. This position can be based anywhere in Pennsylvania and will require some travel statewide. This is a full-time position with occasional weekend and evening hours.
Candidates will be evaluated on the basis of the following:
Experience and commitment to working with multicultural and immigrant communities

Track record as a successful fundraiser in the non-profit field

Experience as a project manager, including responding to multiple priorities in a timely manner

Experience facilitating collaborative decision-making processes

Ability to write clear, structured, articulate, and compelling proposals

Ability to reliably track and report on project outcomes

Interpersonal and communications skills, with an emphasis on the ability to navigate coalition dynamics and support the leadership of immigrant community members

Fluency in a language spoken within Pennsylvania's immigrant communities (e.g. Spanish, Chinese, etc.)

Familiarity with PowerBase and Asana or similar
Salary & Benefits:
All positions are paid according to the organization's salary scale. Starting salary for this position is $60,000.

Benefits include full medical coverage, 5% employer match 401k, and paid vacation and sick leave.
To Apply:
Please submit a resume with a short introductory letter telling us why you are interested in working for PICC and your experience with fundraising via email to jobs@paimmigrant.org with the subject line "Resource Director". All applications will be acknowledged with an automatic reply, but only complete applications will be reviewed. No phone calls please. Applications will be accepted until the position is filled, with a final application deadline of August 31, 2020.
Candidates selected for an interview will be asked to submit a 1-3 page writing sample, ideally of a proposal, case study, or other fundraising related writing you have personally written, and 3 professional references.
More information here: http://paimmigrant.org/2020/07/join-the-picc-team/
Persons of color and from immigrant backgrounds strongly encouraged to apply. The Pennsylvania Immigration and Citizenship Coalition is an equal opportunity employer. Candidates for employment will be considered without regard to race or ethnicity, gender, age, national origin, marital status, disability, or sexual orientation
Pennsylvania Immigration and Citizenship Coalition
Advocating for Immigrants, Migrants, and Refugees.
 
Part-Time Bookkeeper/Administrative Support
The Pennsylvania Immigration and Citizenship Coalition is looking for a motivated individual as a part-time bookkeeper/administrative support. This person will be responsible for performing basic internal bookkeeping and administrative duties. The ideal candidate will have excellent organizational skills, be detailed oriented, and able to manage multiple priorities at once.
Roles and Responsibilities will include:
Performing bookkeeping tasks using Quickbooks, including paying bills, entering invoices and credit card transactions, and making deposits

Supporting Executive Director and auditor with preparing financial reports

Managing and tracking donations and memberships

Providing administrative support, such as ordering office supplies, providing logistical support for events, and oversight and maintenance of equipment

Maintaining confidentiality in all aspects of financial and personnel information
This is a part-time (20-hours per week) position with flexible scheduling available. This position is based in Philadelphia and will require working from the office 1-2 days per week. PICC follows all public health guidelines to ensure the health and safety of employees.
Candidates will be evaluated on the basis of the following:
Proficiency and comfort using Quickbooks

Proficiency and comfort using Excel spreadsheets

Experience and commitment to working with multicultural and immigrant communities

Knowledge of a language spoken by immigrant communities in PA

Experience and knowledge of standard accounting practices

Familiarity with PowerBase, Asana, or similar
Salary & Benefits:
All positions are paid according to the organization's salary scale. Starting annual salary for this position is $20,000.

Benefits include a wellness plan, remote working support, paid vacation, and paid sick leave. 
To Apply: Please complete the online application at: https://bit.ly/PICC-bookkeeper. We are not accepting emailed resumes or applications. All applications will be acknowledged with an automatic reply. Due to volume, we will only contact applicants we wish to interview. No phone calls please. Applications will be accepted until the position is filled, with a final deadline of September 15, 2020.
More information here: http://paimmigrant.org/2020/07/join-the-picc-team/
Persons of color and from immigrant backgrounds strongly encouraged to apply. The Pennsylvania Immigration and Citizenship Coalition is an equal opportunity employer. Candidates for employment will be considered without regard to race or ethnicity, gender, age, national origin, marital status, disability, or sexual orientation
The Global Switchboard is a nonprofit, nonpartisan organization that stewards a diverse network of people and organizations to transform the Pittsburgh region into a more globally engaged and equitable community. We utilize four tools to work towards our mission: a physical co-working space, a digital hub, a slate of programs and partnerships and a data-driven state of global engagement project. Together, these tools help us bring people together, encourage collaboration, and support our network.
All for All is a community coalition working to advance immigrant inclusion in the Pittsburgh region. All for All is guided by A Community Blueprint: Helping Immigrants Thrive in Allegheny County, a comprehensive, community-designed plan. Collectively, coalition members seek to build a regional movement that advances immigrant integration, removes barriers to success, and improves equity for all foreign-born residents including marginalized groups such as refugees, low-income individuals, and other under-resourced sub-populations. The Global Switchboard houses the coalition.
In addition to the knowledge, skills, and abilities listed below, the ideal candidate needs to be passionate about how people in Pittsburgh and the surrounding region engage the world, and the resulting implications on equity, human rights, and human dignity. Our office environment is small and informal, but dedicated and fast paced. A successful candidate is someone who is independent and confident in their work, has an ability to adjust to the demands of an evolving organization, and a commitment to teamwork suitable for a participatory organizational culture.
Responsibilities
Knowledge, Skills, and Abilities Required 
The Global Switchboard's compensation philosophy serves as a demonstration of the organization's commitment to transparency and its employees. Starting salaries are determined by a set percentage range benchmarked on a review of nonprofits in Allegheny County.  
Benefits: Full-time employees are eligible to enroll in health and dental insurance. Employees may also participate in a 403(b) retirement plan after six months employment. The Global Switchboard provides eleven paid holidays (6 permanent and 5 floating) a year as well as 15 days of paid vacation during their first year of employment.
To Apply: Email your resume, cover letter, and list of references to admin@theglobalswitchboard.org