An update on this year's Festival
The Staff at the Center for Latin American Studies (CLAS) at the University of Pittsburgh has made the decision to postpone the 40th Latin American and Caribbean Festival because it is unlikely that large gatherings of this nature will be possible without significant public health concerns surrounding COVID-19 this Spring.
First and foremost, we prioritize the safety of the participants, vendors, and the general public and we want to celebrate this joyous event with peace of mind. For that reason, we are also optimistically planning for a live, in-person 40th Latin American and Caribbean Festival for October 2, 2021 (held in the same location—Wesley W. Posvar Hall Patio), if University and City of Pittsburgh guidelines allow us to have a safe event. We also plan to move the annual Festival celebration to the Fall for the foreseeable future.
Jessica Craft, our Administrative & Program Assistant, will be the Festival Coordinator. This year she will be working alongside Luz Amanda Hank, Assistant Director for Partnerships and Programming, to organize the 40th Edition of the Festival. If you have any questions or concerns, please contact Luz Amanda Hank at lavst12@pitt.edu. 
We sincerely apologize for any inconvenience this may cause and look forward to seeing you in the Fall—mark your calendars: Saturday, October 2, 2021.
---
Saturday, October 2, 2021
Wesley W. Posvar Hall Patio
3:00 - 9:00 p.m.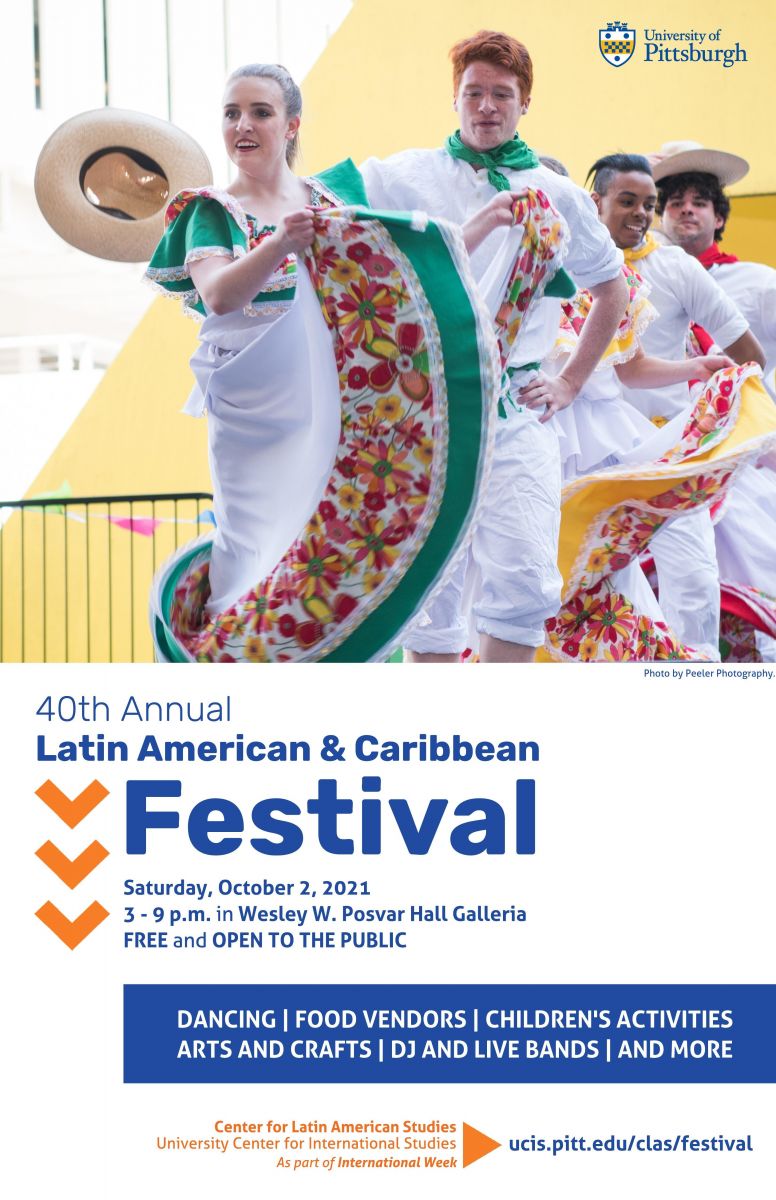 To see photos from last year's Festival, click on the Photo Gallery below. (Photos by Michael Peeler)
---