Congratulations to the 2021 Global Health Case Competition Winners!
Congratulations to Cassandra Morales (G) Pharmacy, Seung Wong Baek (G) Pharmacy, Mabry Smyer (UG) Neuroscience, Hyun-Ji Sim (UG) Economics, and Chiayun Cheng (UG) Biological Sciences and History & Philosophy of Science.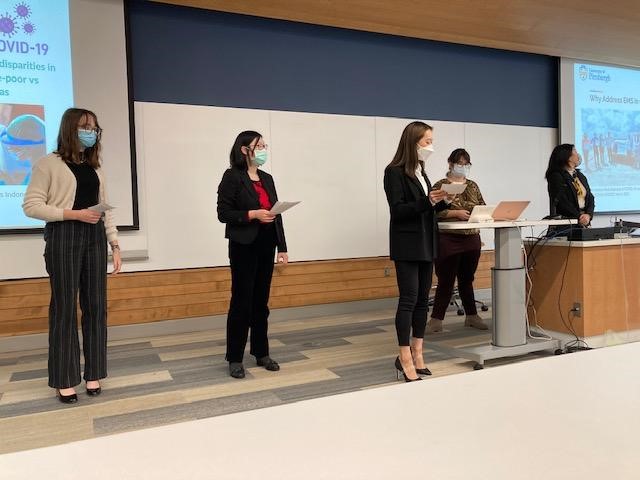 Their team placed first at the 2021 Global Health Case Competition hosted by the Global Studies Center, Center for Global Health, and the Center for Bioethics and Health Law. 39 students assigned to six interdisciplinary team responded to the call for creating an emergency medical system for rural Guyana.
Second place went to Isabella Mahal (UG) Political Science, Alexandra Mullen (UG) Microbiology, Tatiana Matuszewski (UG) Biological Sciences, and Jorge Antonio Gumucio (G) Public Health.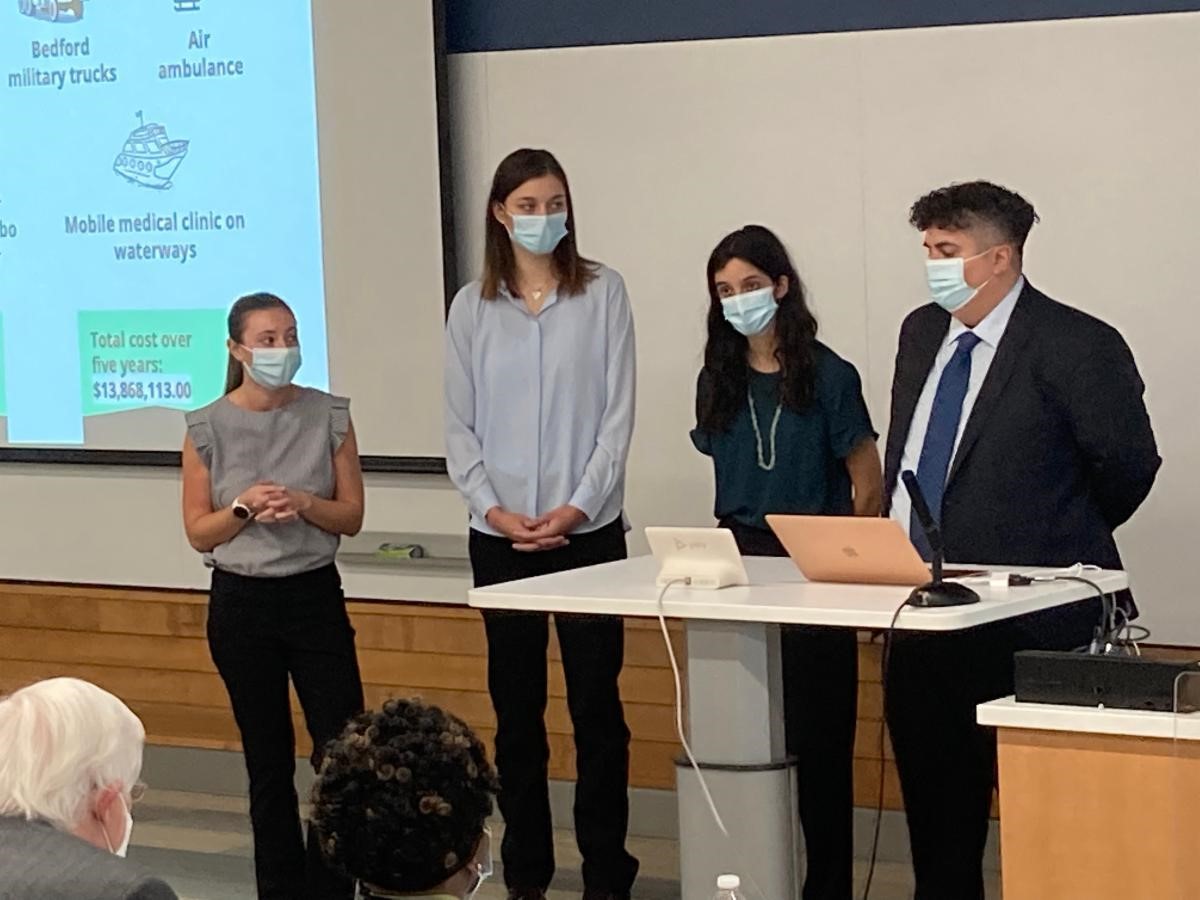 Watch the presentations for the 1st and 2nd place teams:
Special thanks to the faculty and staff who provided expertise to help students form their proposals:
Dr. Firoz Abdoel Wahid, Visiting Assistant Professor; Tina Batra Hershey, Associate Professor; Dr. Donald Burke, Distinguished University Professor of Health Science; Dr. Cynthia Salter, Assistant Professor; Helena Vonville, research librarian, Graduate School of Public Health; Dr. Abimbola Fapohunda, Lecturer, Africana Studies; Dr. Mohamed B Hagahmed, Assistant Professor of Emergency Medicine, School of Medicine; Dr. Manuel Roman-Lacayo, Associate Director Center for Latin American Studies; and Elizabeth Van Nostrand, Associate Professor, Health Services Administration and Policy, Temple University.