What is Global Studies?
Global studies interrogates the waning importance of regional borders and disciplinary boundaries in the world today. The Center offers academic credentials to students who desire a deeper understanding of social and economic inequality in transnational context, with thematic concentrations that allow them to dig deeper into a particular topic of interest. Beyond their own focus area, a broader understanding of the dominant political and economic trends within a historical and contemporary context will equip students to lead lives of impact, as well as have the analytical tools and 21st century professional skills necessary to effectively navigate their future careers.
A wide range of co-curricular opportunities allow students to further personalize their education while contributing to a dynamic, intellectually diverse community that prioritizes faculty, peer, and alumni mentorship.
Lastly the certificate requirements and extra-curricular offerings facilitate students reaching a Level 3 on the Global Learning and Engagement Rubric. The rubric designed in collaboration with the University Center for International Studies, was inspired by Global Learning VALUE, developed by the Association for American Colleges and Universities.
---
Our Programs
Undergraduate Students
Global studies is an exciting—and evolving—interdisciplinary field concerned with transnational structures, processes, and interactions that cross familiar political borders and cultural boundaries and affect our social, economic, cultural, political, and ecological environments. Our students learn to understand and analyze how these structures, processes, and interactions both connect people and places and disrupt established norms, communities, institutions, and relationships.
Graduate Students
Graduate students from the Dietrich School of Arts and Sciences and Pitt's professional schools can tailor a unique plan of interdisciplinary study through GSC's graduate certificate, drawn from more than 200 courses across 5 global concentrations. Students gain a solid understanding of the academic debates over globalization and their policy implications in both the global and local contexts. Students also achieve foreign language proficiency in one of 35 languages offered at Pitt.
---
Meet Our Student Advisor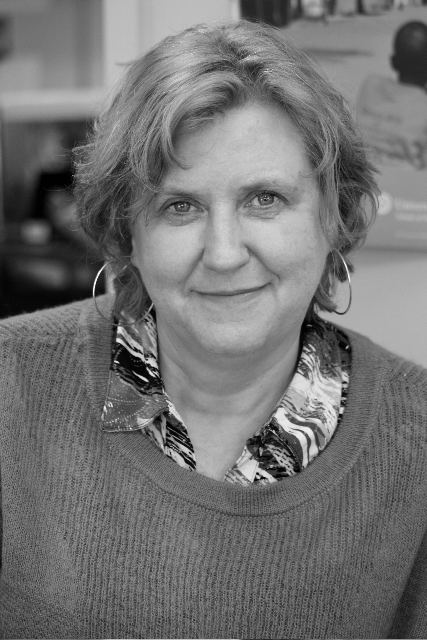 Elaine Linn, Assistant Director for Academic Affairs, would be happy to meet with you to discuss your academic aspirations and career goals, and to help you begin to carve out a path of study related to transnational issues of interest to you. Elaine has advised hundreds of students, and recognizes that every one is unique. She can direct you to programs, and resources that can help you meet your specific goals. You can schedule a time with Elaine below, or reach out to her via email at eel58@pitt.edu.
Schedule Your Appointment