Alumni
I Younan An, 2020-2021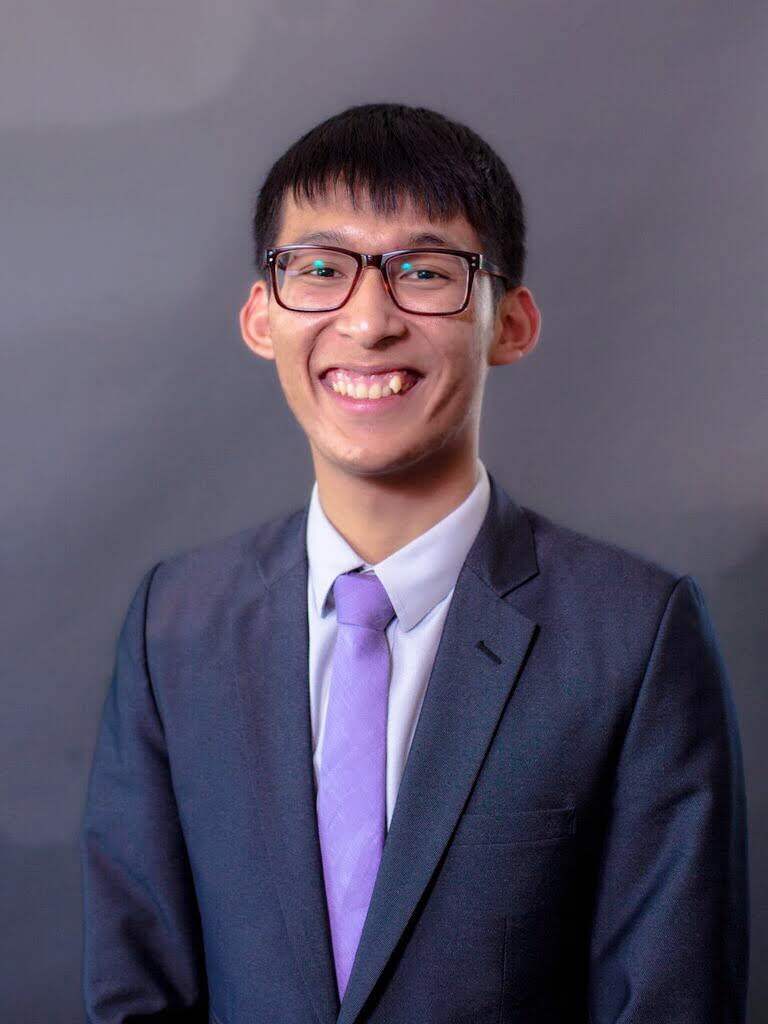 Mercy Jematia, 2020-2021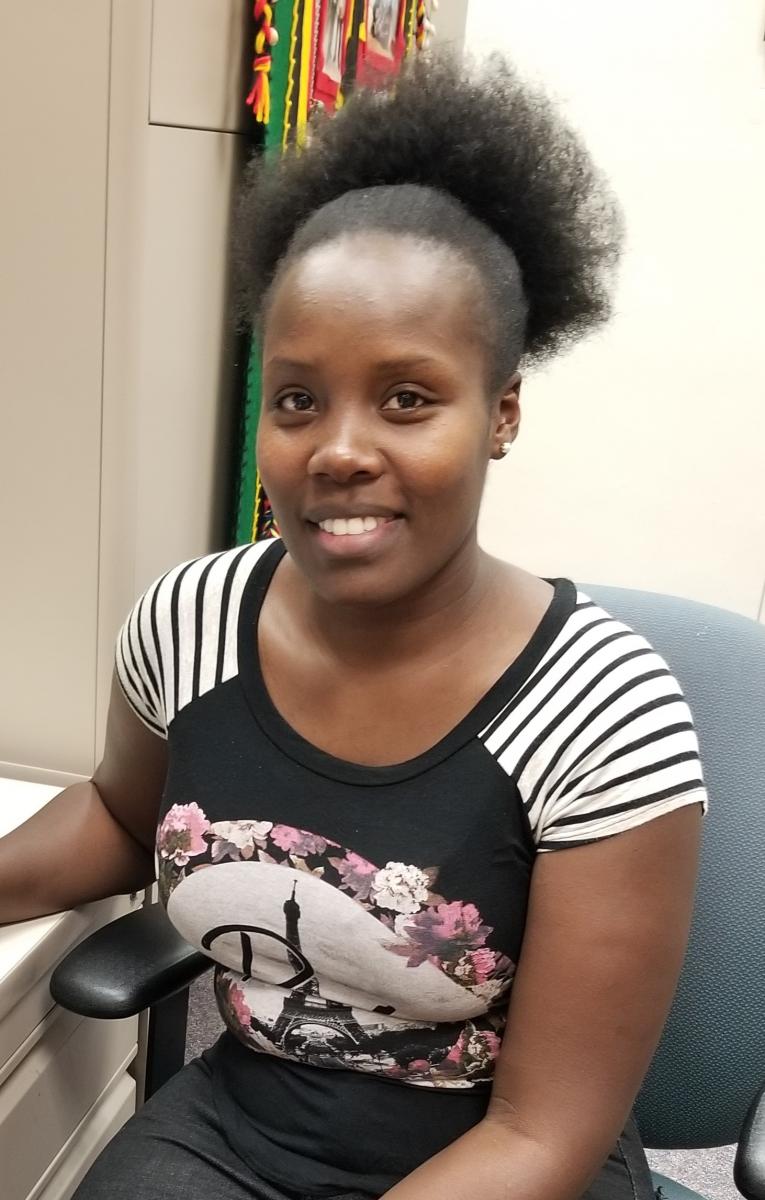 Khawla Mraydi of Tunisia, 2018
Khawla Mraydi graduated from Carthage University with a Public Law degree. She then enrolled in a research master program in Common Law in the School of Legal, Political, and Social Sciences of Tunis, Tunisia. She represented her law school in international competitions: International French debate competition in Lebanon, Middle East Pre-Moot in Bahrain, the Willem CVIS International Commercial Arbitration Moot in Vienna, during which she was distinguished Best Individual Oralist on behalf of respondent in the MENA region. She previously worked in the communications field and developed an interest in advocacy and public speaking. She is currently pursuing the LLM degree at Pitt's Law School with the purpose of developing deeper knowledge in some areas of international law, as well as US law, particularly business and environmental law.
Emmanuel Wanjala of Kenya, 2018-19
Emmanuel Wanjala graduated from the University of Nairobi in 2017 with a Bachelor of Education Degree in the Department of Linguistics and Literature. Emmanuel has taught English and English Literature at Lenana School (Nairobi), Mbakalo Friends Secondary School (Bungoma North) and Hospital Hill High School (Nairobi). He is a member of Young African Leadership Initiative (YALI) Network. Currently, Emmanuel is serving as a Fulbright Foreign Language Teacher Assistant for Swahili and a H.J. Heinz Company Foundation Fellow. He is looking forward to increasing his understanding of the United States, Americans, and American culture while representing Kenyan culture through teaching Swahili and participation in various campus and off-campus activities.
Hanifa Nakiryowa of Uganda, 2016-17
Hanifa Nakiryowa served as an H. J. Heinz fellow at GSPIA from Uganda pursuing a master of international development, majoring in human security studies. Prior to joining GSPIA, Hanifa completed a global change leaders certificate program at the COADY international institute in Nova Scotia Canada and a master's degree in Economics at University of Nairobi. she has also worked as a UNICEF-FBO partnership program monitoring and evaluation specialist, Human rights advocate for Acid Survivors Foundation Uganda as well as part-time tutoring at the Islamic University in Uganda. This exposure helped her build her passion as a children's/women's rights advocate, motivating women and girls to exercise their rights for dignity. It is with this experience that she founded the Centre for Rehabilitation of Survivors of Acid and burns Violence (CERESAV) an NGO in Uganda to advocate against violence against women and children, concentrating on acid attack violence. Her goal is to gain valuable exposure to knowledge required to address gender-related challenges facing women and children in institutionally oppressive societies.
Kelvin Ogelo of Kenya, 2016-17
Kelvin Ogelo graduated from The University of Nairobi with a bachelor's degree in Education (English /Literature). He is currently finalising on his project for a master's degree in Linguistics from the same University. He has been teaching English in Kenyan High Schools in the countryside for the past four years, an experience that has instilled in him the need to mentor youths towards embracing quality Education. His love for youth education has cemented his desire to research on 'the social impediments to quality education facing the Kenyan rural girl', a paper that he is currently working on. He comes to Pitt as a Heinz Fellow under the Fulbright Foreign Language Teaching Assistantship for Swahili and will be working with both Global Studies and African Studies Program Department. He loves music and football.
Nika Rassadina of Ukraine, 2016-17
Nika Rassadina is a graduate of Kyiv-Mohyla Academy (Kyiv, Ukraine) holding the Master of Laws degree. She was an intern with Backer&McKenzie and has been working with the Ministry of Economic Trade and Development of Ukraine. Ms. Rassadina is currently pursuing the LLM degree at the University of Pittsburgh's School of Law in order to achieve academic excellence and develop valuable professional skills. She is an AY 2016-17 Heinz Fellow. Ms. Rassadina's interest include international trade law and international commercial arbitration.
Stephan Juma of Kenya, 2015-16
Stephan Juma comes to Pitt in AY 15-16 as both a Heinz Fellow and as a Fulbright Foreign Language Teaching Assistant focusing on Swahili pedagogy. He is a graduate of Masinde Muliro University of Science in Kakamega, Kenya, having received a Bachelor's in Education Arts. Mr. Juma is currently a secondary school teacher in Kenya. His academic interests include African Studies, communications and journalism; while his personal interests range from computers and technology to drama and music. While at Pitt, Mr. Juma will be working with both Global Studies and the African Studies Program.
James Ochieng of Kenya, 2015-16
James Ochieng is a graduate of the Moi University School of Law and the Kenya School of Law in Nairobi. He is a practicing lawyer in Kenya whose work includes pro bono legal services for the poor. Mr. Ochieng has entered Pitt's LLM program to enhance his ability to excel in academia and his skills as a practicing lawyer for when he returns to Kenya. His goal is to become a law school faculty member. Mr. Ochieng's other interests include moot court competitions and football.
Kelechi Oriaku of Nigeria, 2015-16
Dr. Kelechi Oriaku is a native of Nigeria and is a graduate of the Dnipropetrovsk State Medical Academy in Dnipropetrovsk, Ukraine. His inspiration for seeking a Master's in Public Health from Pitt stems from the myriad health issues afflicting his native land, including a high number of people living with HIV/AIDS. His travels to Asia and Europe have convinced Dr. Oriaku that exemplary health care systems and technologies available in countries in those regions must be developed in all regions and countries around the globe, including Africa. His studies at the GSPH are concentrated in the Department of Behavioral and Community Health Sciences.
Nnenna Anozia of Nigeria, 2014-2015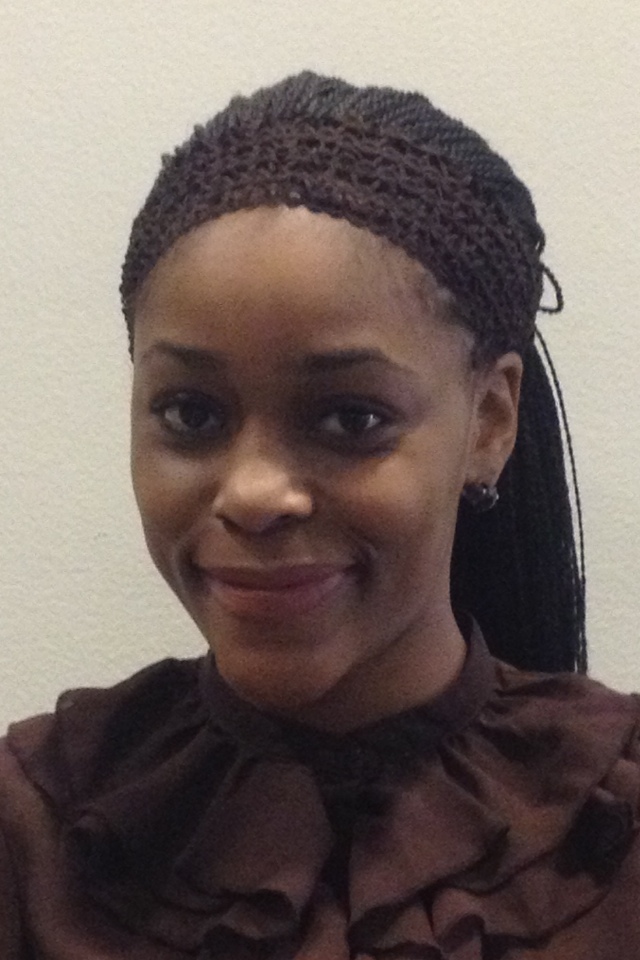 Nnenna Anozia is a native of Nigeria. She graduated from the Queen's College, Yaba, Lagos, and later received a Bachelor of Laws (LL.B.) from the University of Benin, Benin City. Ms. Anozia earned the Barrister at Law degree from the Nigerian Law School, Bwari, Abuja. While a law student, she focused on various legal areas including her dissertation topic "Alternative Disputes Resolution as a Solution to Decongesting the Courts." Subsequent to graduation from law school, Ms. Anozia worked for several law firms and was involved in the creation of an aptitude test to assist law firms in the ranking and selection of candidates for legal positions.
Ms. Anozia is currently pursuing a Master of Laws (LL.M.) at the School of Law. She is focusing her legal studies on maritime, tax, intellectual property, energy and natural resources, and patent and trademark related law. Additional academic areas of interest include alternative dispute resolution, American law, and legal analysis, research and writing. In terms of Ms. Anozia's motivation for pursuing an LL.M. at Pitt, she stated her goal is "… to become a leader effective in implementing policies capable of … alleviating the problems not just of Nigerian society faces but also the world at large."
Ms. Anozia is the recipient of several awards while a student including Best Student in Legal Methods at the University of Benin. After graduation from law school, she became a member of the Chartered Institute of Arbitrators. Outside of her legal career, Ms. Anozia was appointed a trustee of the NGO Initiative for Transparency and Accountability, which was one of the groups at the forefront of the Occupy Nigeria movement. She is also a volunteer at the NGO Tamar Global Aid Foundation for abused women and children, where she provides free legal advice to women who have suffered domestic abuse or rape.
Ms. Anozia is fluent in Igbo and English. Her avocations include lawn tennis, piano, drawing, and painting. She is one of three Heinz Fellows in residence during the 2014-15 academic year and, with the other fellows, is an active affiliate of the Global Studies Center.
Baoxia Cheng of China, 2014-2015
Ms. Baoxia Cheng is a native of China and is a graduate of the School of Nursing of the Three Gorges University in Yi Chang. While a student, she served as the class group secretary, as the Minister of the Student Associations, and was responsible for the plans and activities of 11 student societies. Ms. Cheng graduated first in her class. In terms of extra-curricular contributions, she organized activities for Chinese calligraphy, badminton, animation design, and photography. Ms. Cheng also participated in school speech and writing contests, frequently receiving a first prize.
After graduation from nursing school, Ms. Cheng worked for five years at the Changzheng hospital, a large facility in Shanghai. She also remained active in nursing education, having written seven papers on various aspects of nursing practice. Ms. Cheng was also involved in clinical drug trials with Bayer Pharmaceutical Company.
Ms. Cheng's near-term goal is to complete a Master's in Pitt's School of Nursing with the foci of nursing administration and nursing theory. Her long-term goals are to return to China, seek leadership opportunities in the nursing field, and advance nursing care in her home country.
Ms. Cheng is one of three Heinz Fellows at Pitt in the Fall of 2014 and will be collaborating with the Global Studies Center on its programming.
Kelechi Oriaku of Nigeria, 2014-2015
Dr. Kelechi Oriaku is a native of Nigeria and is a graduate of the Dnipropetrovsk State Medical Academy in Dnipropetrovsk, Ukraine. His inspiration for seeking a Masters in Public Health degree from Pitt stems from the myriad health issues afflicting his native land. Dr. Oriaku indicates that Nigeria has the third largest number of people living with HIV/AIDS. Quoting the UN World Population Prospects and the Institute for Health Metric Reports, he also noted "… the maternal and infant mortality indices approximate to 545 per 100,000 live births and 75 per 1,000 live births, respectively. Also, it is estimated that approximately one million women and children die every year from preventable diseases like polio, malaria, measles, bacterial meningitis, malnutrition and other diseases." His travels to Asia and Europe have convinced Dr. Oriaku that exemplary health care systems and technologies available in countries in those regions must be developed in all regions and countries around the globe. He is also of the belief that "… the difficulties facing Africa can only be permanently resolved by Africans."
Dr. Oriaku is one of three Heinz Fellows selected for the fall 2014 cohort and will be collaborating with the Global Studies Center on its programming.
Dewi Astuti of Indonesia, 2012-14
Ms. Astuti is a native of Indonesia and is a graduate of Gadjah Mada University (UGM) in Yogyakarta. Her field was Political Science with a major in International Relations. While a student, she provided Indonesian language instruction and cross-cultural activities for foreign students in the Indonesian Language and Culture Learning Service at UGM. Upon completion of her studies, she taught English at the firm Technigroup Indonesia. Ms. Astuti is currently an economic journalist at the Macro and Global Economy desk of the Bisnis Indonesia, a business and economics focused newspaper. Her work at the paper includes reporting and writing daily stories for the print and online editions on the macroeconomic performance of Indonesia and other countries, including budget and fiscal policies, economic and monetary indicators, trade policy, the political economy aspects of foreign policy and a wide range of development issues.

Ms. Astuti's honors and achievements include the International Monetary Fund (IMF)'s Journalism Fellowship in 2010. She was one of only 20 economic journalists from Asia, Africa and Europe selected from that competition. Ms. Astuti has interviewed many public officials within and outside Indonesia including Robert B. Zoellick, World Bank President; Barry P. Bosworth, Senior Fellow Brookings Institution; Stephen Smith, Australian Minister for Foreign Affairs and Trade; Naoyuki Shinohara, IMF Deputy Managing Director; Dominique Strauss-Kahn, former IMF Managing Director; and Sri Mulyani Indrawati, World Bank Managing Director, and former Indonesian Finance Minister.

Ms. Astuti will be one of three Heinz Fellows selected for the fall 2012 cohort and will be collaborating with the Global Studies Center to develop our programming. She will be a Master's student in the Graduate School of Public and International Affairs.
Nicholas Wambua Ngumbi of Kenya, 2013-14
Mr. Nicholas Ngumbi is a native of Kenya. He received a Bachelor of Laws (LL.B.) from Moi University's School of Law and a post-graduate diploma in law from the Kenya School of Law. While a law student, Mr. Ngumbi focused on various legal areas including international law. He participated in several moot court competitions, was an editor on the Board of the Law Students Association of Moi University, and was active in the University's Legal Aid Clinic. Mr. Ngumbi also participated in various legal forums while still a student, including a keynote address on "Constitution of Kenya 2010: Land and Natural Resources Management, Governance and Human Rights" at the Taita/Taveta Voice of Reason Civic Education Seminar (2011); and a discussion on "Mashujaa Talks," a Kenya National Human Rights Commission televised program on the Mau Mau reparations case against the UK government (2009).
Mr. Ngumbi is currently pursuing a Master of Laws (LL.M.) at the University of Pittsburgh School of Law. He is focusing his legal studies on antitrust law in order to become more expert in the area of cartel regulation and litigation, and to be able to teach law in Kenya. In support of that goal, he is also focusing on international trade law, corporate law, franchising law, and intellectual property law. In terms of his motivation for pursuing an LL.M. at Pitt, he has stated: "I feel the need to introduce an international perspective in my approach to legal problem solving against the background of an increasingly globalized world."
Mr. Ngumbi is the recipient of several awards including graduating with honors with his LL.B. and a Certificate of Appreciation from the World Bank. He is a practicing Litigation, Corporate and Commercial Associate, previously at B.M. Musau & Co., and currently at M. M. Kimuli & Co. in Nairobi, Kenya. His legal practice has included cross-border corporate restructurings for international clients, advice on international anti-counterfeiting law, assisting in World Bank related projects, and handling franchising assignments. He is also an advocate of the High Court of Kenya.
Mr. Ngumbi is fluent in Kiswahili, Kikamba and English. His avocations include reading, gardening, and playing chess. He, with the other Heinz Fellows, is an active affiliate of the Global Studies Center.
Sun Ran of China, 2012-14
Ms. Sun Ran is a native of China and is a graduate of Capital Medical University's School of Nursing. While a student, she worked in a research program focusing on educating high-risk HIV/AIDS groups on the dangers involved with certain behaviors and on reducing discrimination and fear toward those living with AIDS. She also served as an intern team leader at the Capital Institute of Pediatrics and the Beijing Chaoyang Hospital, helping other interns and assisting with the distribution of information on birth control methods and care of those with chronic diseases. In addition to her studies and internship, Ms. Ran became very engaged as a volunteer in several diverse projects including water conservation, hepatitis prevention and treatment, and the creation of publicity for her School and University.

Ms. Ran's honors and achievements are based in academics, arts and athletics, including the Won College Outstanding Class Award three successive years at her college and the Beijing Excellent Class Award twice. She also received the Won Social Work Award and second prize in the Beijing Academician Art Performance Award.

Ms. Ran will be one of three Heinz Fellows entering Pitt in the fall of 2012 and will be collaborating with the Global Studies Center to develop our programming. She will be a Master's student in the School of Nursing.
Robert Maina of Kenya, 2012-13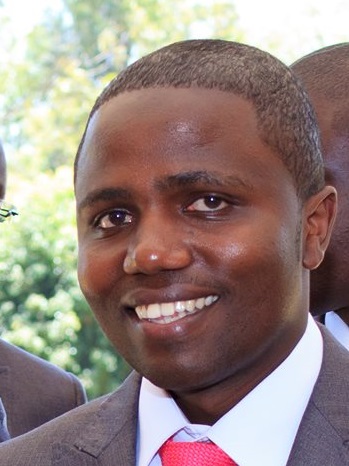 Mr. Robert Maina is a native of Kenya and is a graduate of Moi University in Eldoret and the Kenya School of Law in Nairobi. His field as an undergraduate was Law with a focus on commercial and international law. While a student at Moi University, Mr. Maina was Secretary General of the Law Students' Union and the Legal Affairs Secretary of the East African Students Union, a group that represents all students in East Africa including Kenya, Uganda, Tanzania, Rwanda and Burundi. After completion of his studies, Mr. Maina entered a career in commercial and international legal affairs, having become a member of the Kenyan bar. He was a consultant, Chartered Certified Accountant and Certified Public Secretary (CPS) with PricewaterhousCoopers (PwC) Kenya. Mr. Maina's work at PwC focused on corporate, international, indirect and personal taxes; transfer pricing; and corporate and immigration law. While at PwC, he was seconded to PwC South Africa.

Mr. Maina's honors and achievements include being admitted as an advocate of the High Court of Kenya. His performance on various CPS examinations resulted in two awards from the Kenya Accountants and Secretaries National Examinations Board for being the best overall student in Kenya and one award for being the best student in Financial Accounting. The United Nations designated him as the International law Student of the Year in 2007 as a result of his exemplary performance at the Annual International Court of Justice Moot Court Competition at the UNEP headquarters in Nairobi.

Mr. Maina's was selected as a Heinz Fellow for the fall 2012 cohort and completed his LLM degree at Pitt's School of Law in May 2013. His research interests include intellectual property, taxation and oil and gas law. He has also studied various U.S. models in the areas of federal taxation policies and approaches to transfer pricing, as well as state-level taxation policies. While a Heinz Fellow, he collaborated with the Global Studies Center to develop our programming, including presenting at outreach events. Mr. Maina is currently employed as an International Tax consultant at Deloitte & Touche, Pittsburgh.
Amina Soomro of Pakistan, 2011-12
Amina Soomro, hailing from district Khairpur Mirs' Sindh-Pakistan, completed a Master in Commerce from Shah Abdul Latif University, Khairpur in 2001 with 1st Division. After completion of degree, Amina began working with National Non-Profit Non Government NGO "Indus Resources Centre" as Information and Material Development Promoter and Field Education Promoter respectively from 2002-2005 for the welfare of rural community with emphasis on women education and information dissemination in district Khairpur Mirs'. The activity was funded by Action Aid-Pakistan, Development in Literacy, USA and Save the Children Fund-Pakistan. Her major contributions were included establishment of 20 community based schools in rural areas of Khairpur to promote primary education especially for girls through participatory approach. She implemented community based Mini Libraries in the community based schools and provided training to teachers for productive use of libraries for enhancement of reading habits among the students and teachers. In 2006-2008 Amina was selected as Senior Auditor in the office of the Auditor General of Pakistan, Ministry of Finance Government of Pakistan-Islamabad where she worked in the Personnel Section (Administration & Budget). During working in Adminstartion and budget department, she was selected for Public Finance Accountant course in 2007 and she completed and qualified it successfully and promoted as Assistant Audit Officer in 2009 and posted in International Relations and Coordination Department of the Auditor General of Pakistan. She performed her duties to provide financial, managerial and technical support to the senior management, matters related with International organziations of Supreme Audit Instituions and member countries such as International Organization of Supreme Audit Institution (INTOSAI), Asian Organizations of Supreme Audit Institution (ASOSAI), Economic Cooperation of Supreme Audit Institutions (ECOSAI).Moreover she honored an appreciation shields as best organizer of international conference in Auditor General of Pakistan, shield honored as best team member in group in "Young Professional Leadership Program" in Institute of Rural Management-Islamabad. She has been chosen as member of "Protection against Harassment of women at the Workplace Act, 2010" Committee to inquire into complaints of harassment in the Pakistan Audit Department. She also worked as part time News Translator (English to local language (Sindhi)) in Pakistan Broadcasting Corporation-Islamabad.
Mythili Ramakrishna of India, 2011-12
Mythili Ramakrishna is from Bangalore, India and has recently completed a Master's in Public Health in Developing Countries at the London School for Hygiene and Tropical Medicine. She also holds a Bachelor's in dental surgery from JSS Dental College,Mysore-India. She completed her schooling in the year 2000. During this time she co-founded the Student's Movement for Preservation of Environment and was its president from 1998-2000. This society primarily focussed on Industrial waste dumping into our rivers, and on raising awareness amongst the community about environmental causes. Mythili graduated as a dentist in 2007. During her community Internship as a Dental Graduate, she conducted immunization camps and surveys, and organized community dental health camps. Mythili had a year's experience working in the rural parts of Karnataka, India through 2007, investigating cholera outbreaks, where she aided in its containment through educational programs and Health camps. She has also been part of Polio Immunization camps during this time in the city of Mysore, India. She was awarded the International Undergraduate Certificate of Merit for Outstanding Academic Achievement in Dentistry for the year 2008, by the Pierre Fauchard Academy – an International Dental Organization. Since its inception Mythili has been involved with a Non-Governmental Organization - Madhyam Prasaran Scientic and Research Organization (MPSRF), initially working as a volunteer and later as a project officer. Here she has had nearly three years of experience initiating programs in HIV and sexual health. The specialization of MPSRF lay in promoting health and education among street children, female sex workers, transgender and other potentially vulnerable populations. The programs would integrate the use of Arts, Science and Technology in propagating the values of health and in creating among these people a greater awareness of their basic human rights. In conjunction with MPSRF, she played a prominent role in the development and implementation of a Dental hygiene program in 2007, which involved over 1500 children throughout various orphanages in Bangalore, India.
Zemenu Adane Asres of Ethiopia, 2010-11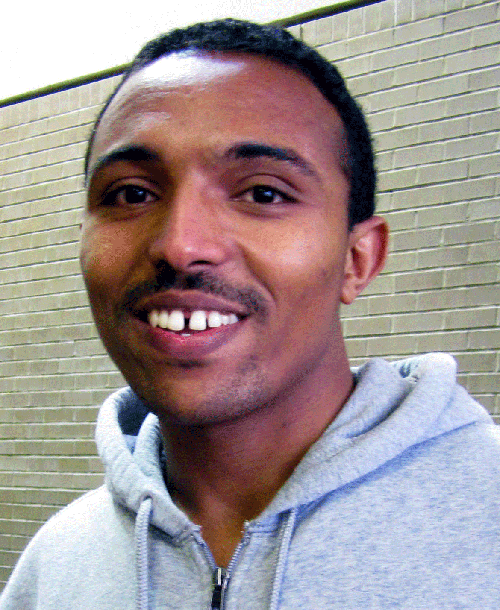 Zemenu Adane Asres is from Addis Ababa, Ethiopia. He graduated from the University of Gondar School of Medical Sciences with a medical degree in 2004. Asres was then assigned to St. Peter's TB Specialized Hospital (Ethiopia's only TB referral center) in Addis Ababa where he worked as primary care physician for two and a half years. There he used to care for individuals and families with tuberculosis and HIV/AIDS. While working on TB and HIV/AIDS, Asres began working with different prestigious local and international NGOs like the Clinton Foundation, JHPIEGO and OPRIFS (on a part time basis) and with I-TECH/Ethiopia as Clinical Team Lead and Physician Mentor for twenty months full time. He is now working for USAID/Ethiopia in the capacity of Health Network Programs Advisor. His main duty is provision of technical, operational and management support to the implementation of Ethiopian government prioritized national health programs especially those supported with PEPFAR fund. With this fellowship he hopes to acquire standard public health knowledge and skill to improve health promotion, disease prevention, health education and monitoring and evaluation in Ethiopia.
Sopheada Phy of Cambodia, 2010-11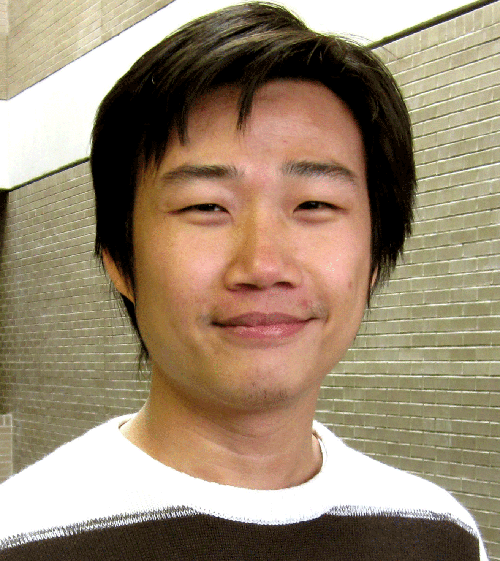 Sopheada Phy is from Cambodia. Phy holds a Masters in International Peace Studies from UN University for Peace. He professionally has extensive experience in research domestically and internationally on development and peace issues. He has worked with various institutions, including the World Health Organization, and international research consultants in his capacities as both Researcher and Local Research Consultant, as well as conducted independent research in South Korea, Thailand and Vietnam. He is also an experienced Academic Translator. He has translated academic texts, particularly on Southeast Asia issues, from English into Khmer for the richness in Khmer academic texts used in higher education in Cambodia. Further, he has worked as Project Coordinator for the Cambodian Higher Education Project at the Center for Khmer Studies and the Myanmar Election Project at the Center for Peace and Conflict Studies. He is a founding member of Cambodian Youth for Leadership, a member of the Alumni Association of the Center for Khmer Studies, and a member of a peacebuilding network, Action Asia. Moreover, he has won a number of awards such as the United Nations Transitional Authority in Cambodia-Human Rights Drawing Contest, the Excellent Essay Award from Preah Sisowath High School, the Rockefeller-funded Southeast Asian Research Program and Asian Cultural Council-funded Junior Resident Fellowship Program, organized by the Center for Khmer Studies, the ASEAN-ROK Academic Research Exchange Program, organized by ASEAN University Network and Korean Association for Southeast Asian Studies, the Peace Young Leaders Summit, organized by Global Peace Initiative of Women, the Nippon Foundation-funded MA in International Peace Studies Award at the UN-mandated University for Peace, the Nippon Foundation-funded Building Common Good: Future Leaders' Dialogue, organized by Asian Dialogue Society, where a wide ranges of issues were discussed such as shared prosperity, common security, ecology and sustainable development, human security, globalization, and media. Sopheada's research interests are conflict resolution, conflict prevention and peacebuilding, governance, human security, international relations, and public and foreign policy with specific focus on Southeast Asia, Northeast Asia, China, the United States, and particularly Cambodia. He has produced a number of research papers such as "Foreign Aid-Corruption Nexus in Cambodia: Its Consequences on the Propensity of Civil War", "Getting Away with Murder: The Khmer Rouge Tribunal", "The Management of the Spratly Islands Conflict", and so on, to name a few.
Yexia Zhang of China, 2009-10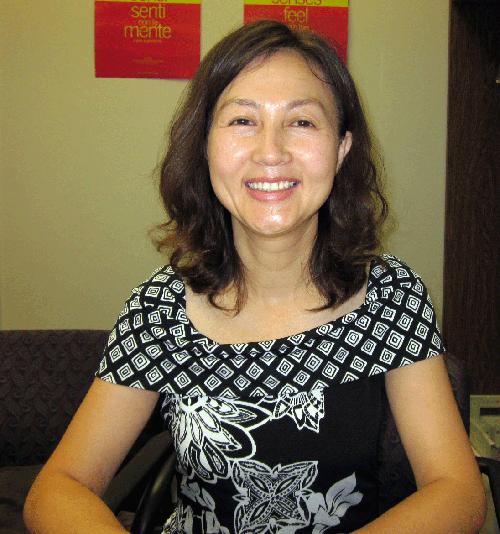 Yexia Zhang is from Xi'an, China. She earned her PhD in Management from the Xi'an Jiaotong University and also has a BA and Ma in Medicine. From 1998-2004 she was resident and attending physician at the First Hospital of Xi'an Jiaotong University. After becoming a physician, Yexia began her studies on population issues in rural China. She began with a focus on reproductive health. Her work on birth registrations will be presented at the IUSSP world congress in Morocco in September 2009. It details the inequities in China between rural and urban birth registrations and makes suggestions for improvements. In 2007, she joined Plan International China, an international humanitarian, child-centered, non-profit development organization. The vision and mission of Plan International China are to enable all children to realize their full potential in societies, working mainly with children in poor areas. During her service with Plan International China, Yexia has led the development for many programs in school nutrition, prenatal care, disease prevention and also micro insurance for children.
Final Report (PDF)
Moses Katende of Uganda, 2009-10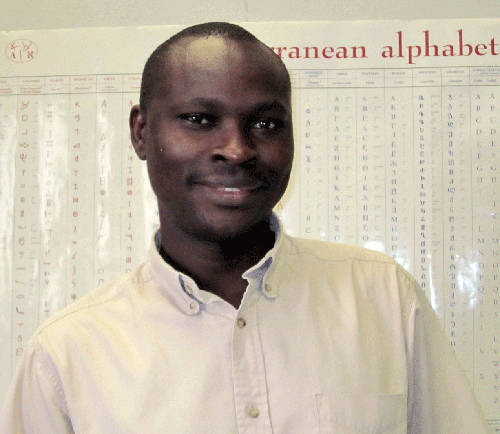 Moses Katende is from Mpigi, Uganda. He earned a Masters in Public Health Leadership from the Uganda Christian University earlier this year. Moses has been a champion in the reduction of maternal and child deaths in Uganda. He has been involved in public health related activities especially in the integration of the safe motherhood teaching into the curriculum at the Nsamizi Training Institute of Social Development. He is a real advocate for family planning and speaks out for responsible fatherhood as a core foundation for healthy families. As a community health advocate, Moses has implemented programs in the awareness of HIV/AIDS, malaria prevention, family planning services, and advocacy working in improving access and of the quality of health care facilities in Uganda.
Elviyanti Martini of Indonesia, 2008-09

Elviyanti Martini earned a Masters of Science in Community Nutrition from the South East Asian Ministers of Education - Tropical Medicine and Public Health (SEAMO-TROPMED network at the University of Indonesia. For the past twelve years she has worked with Helen Keller International (HKI), an international non-governmental organization. As HKI's current Director of Health and Nutrition in Indonesia, Elviyanti oversees health and nutrition programs in Indonesia and also coordinates a micronutrient program (Sprinkles) in Maharashtra state, India. Over the years she has provided technical and managerial leadership to many other projects, including the Nutrition and Health Surveillance System, Food Aid Monitoring, and a Micronutrient Supplementation Project for tsunami-affected areas. She was chosen to serve as a member of the Ten-Year Strategy for the Reduction of Vitamin and Mineral Deficiencies Working Group by the United Nations' Standing Committee on Nutrition. Elviyanti has spoken at numerous national and international conferences and has authored publications on child and maternal health and nutrition.
Zarema Mukusheva of Chechnya, 2008-09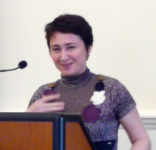 Zarema Mukusheva holds a Masters in History from the Chechnya State University. She has worked as a researcher with the Chechen National Museums' Department of Ethnography, a reporter for Chechen TV, and since 2000, as a human rights monitor and film maker for the Human Rights Center (HRC) - Memorial, a leading human rights organization in Russia. She uses visual media to bring international attention to murders, mass graves, disappearances, and kidnappings in Chechnya, creating documentaries such as "Crying Sun: The Impact of War in the Mountains of Chechnya" about the life of refugees from mountain villages. Zarema is also a recipient of the 2005 Reebok Human Rights Award for young human rights activists.
Ying Peng of China, 2007-08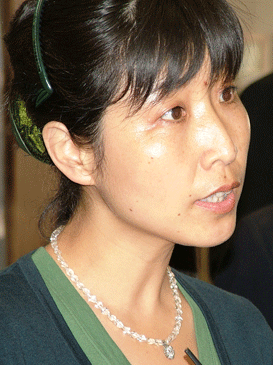 Ying Peng, from Xi'an China, completed five years of studies in public health, after which she was employed by the Epidemic Department of the Center for Disease Control in Xi'an China where she was promoted to director of epidemic and sanitation system management in local areas. Her greatest achievement and challenge at the CDC was when she was director during the SARS epidemic. She helped implement the SARS epidemic investigation procedure which is now used as a model at the CDC. In 2004, Ms. Peng joined Plan International as a member of the health program team. The program focuses on children living in poverty in rural areas and their right of development. Ms. Peng expects to play a major role in developing and advocating public policy changes in China to achieve cost-effective delivery of health care services and ensuring desired outcomes, including patient safety and patient satisfaction.
Yujie Li of China, 2007-08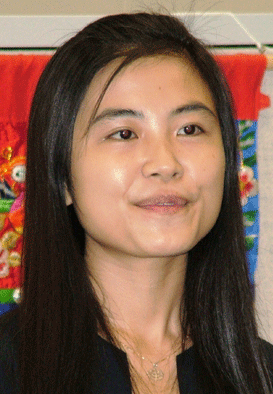 Yujie Li, from Beijing, China, completed her Master's degree in the history of Western legal law at the Peking University Law School, and then joined the Open Constitution Initiative (OCI). OCI is made up of Chinese citizens promoting human rights and rule of law in a changing China. Ms. Li believes that China's progress and stability depends not only on economic growth but on a fair society with transparent legal regimes and protection of rights, both of which are already listed in China's constitution and in signed international covenants. Her proposed Fellowship program of study includes education in law and its application in society, training in NGO capacity building and management, and the establishment of a network of lawyers, legal scholars, and social activists.
Abdullah Hanif of Afghanistan, 2006-07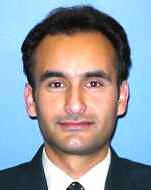 Dr. Abdullah Hanif is a medical doctor from Kabul, Afghanistan. After his medical studies he sought additional training in the areas of business administration, leadership, grant management, monitoring, and evaluation as part of his work with international NGOs in the health sector.
After more than two decades of war, occupation, and Taliban rule in Afghanistan, the need to build indigenous human capacity is urgent. While Hanif possesses substantial clinical skills, the desperate state of his country's health services and the severe shortage of leadership in the areas of community-level health and decision making have motivated him to seek further preparation for strengthening the new government's decimated public health system. His goal is to find and address the preventable causes of the high mortality rate of Afghanistan 's innocent mothers and children.
Hanif's year at the University of Pittsburgh as an H.J. Heinz Company Foundation Fellow will be crucial in his later assumption of a leadership role in responding to the public health needs of his country in an integrated and structured way.
Final report (PDF)
Saida Karimova of Azerbaijan, 2005-06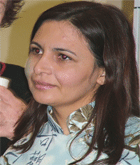 Ms. Saida Karimova served as a Reproductive Health Trainer/Mobilizer for the United Methodist Committee on Relief (UMCOR): an organization that provides primary and reproductive healthcare among vulnerable populations throughout Azerbaijan . Prior to her work with UMCOR, Ms. Karimova was an OB/GYN at a state clinic in Baku, providing medical services and counseling to women on a multitude of health and family planning issues. In addition to her medical training, Ms. Karimova has attended several training sessions in the past year on topics varying from Advocacy Training to Facilitation Skills to Community Participatory Development. In her application, she explained the need to public health education, specifically on women's health issues, in Azerbaijan and her ability and desire to contribute to this sector. Ms. Karimova holds an advanced degree in General Medicine from Azerbaijan State Medical University, with an additional two-year specialization in Obstetrics and Gynecology from the Stavropol Medical Academy in Russia.
While at the University of Pittsburgh, Ms. Karimova broadened her skills in the area of public health, specifically in the areas of women's health issues and epidemiology. Specifically, she expanded her knowledge of health project implementation, management, and evaluation. Her goal in participating in the Heinz Fellowship Program was to "gain a greater academic knowledge in women's public health issues, that I will utilize to address the pertinent public health needs in Azerbaijan."
Final report (PDF)
Jyoti Vidhani of India, 2005-06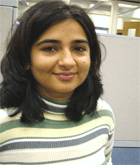 Ms. Jyoti Vidhani served as the Food Aid Program Officer for Catholic Relief Services in Ahmedabad, India: an international relief and development agency that runs aid programs on health, education, agriculture, women's issues, HIV/AIDS and disaster preparedness. Prior to this position, she was the Project Team Assistant for the Initiative on Social Inclusion of People with Disabilities; additionally, she has voluntarily served as a Disability Advisor/Advocate for the Blind People's Association and Sabarkantha Physically Handicapped Welfare Mandal. Her work with all of these organizations have entailed gathering and analyzing information about employment and legislation issues affecting persons with disabilities, as well as advocating for the rights of the disabled. As a woman with disabilities herself, Ms. Vidhani has experienced the daily struggles of barriers to and discrimination against people with disabilities. In her applications, Ms. Vidhani outlined the need for a more formalized approach to advocacy and development for person's with disabilities in India. Ms. Vidhani holds an Advanced Diploma in Computer Science from Datapro InfoWorl Ltd (affiliated with the American Council on Computer Education), and a Bachelor's Degree in Commerce from the Navgujurat Commerce College of Gujarat University.
While at the University of Pittsburgh, Ms. Vidhani took courses in GSPIA, the School of Social Work, Health and Rehabilitation Sciences, and the School of Education - all relating to disability issues. Her goal as a Heinz Fellow was to "learn strategies for emancipation, independence and equalization of opportunities for persons with disabilities in India, translated through access, education, employment, leadership, social policy and networking at all levels."
Final report (PDF)
Irina Li of Kazakhstan, 2004-05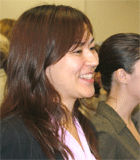 Ms. Irina Lee served as the General Manager of the Eurasia Leader Group (ELG) in Astana, Kazakhstan: an organization that focuses on women, family and children's social issues. Ms. Lee was the founder of this organization. Prior to her work at ELG, she worked as Social Issues Senior Advisor for Astana Finance, JSC, a local investment holding. An example of her work there was organizing a conference and awareness campaign entitled "Life Free of Violence" under the UNIFEM aegis in Astana. It was this project that served as the impetus for Ms. Lee to start her own organization to assist families, women, and children in solving gender and cultural issues, and address economic and social injustice such as domestic violence and poverty. She has presented at several regional conferences on a variety of women-focused topics: "Indicators of Success for a Women-Leader in the 21st Centrury" presented at the Women Leaders in Business Politics and NGOs conference and "Integration of Women's NGOs for Strengthening Women's Social Policy" at a Civil Forum hosted by the President of Kazakhstan. Ms. Lee has a graduate degree in Finance and Crediting from Tomsk State University in Tomsk, Russia and an undergraduate degree in Teaching English and Kazakh as Foreign Languages from Eurasian University in Astana, Kazakhstan.
Ludmila Ungureanu of Moldova, 2004-05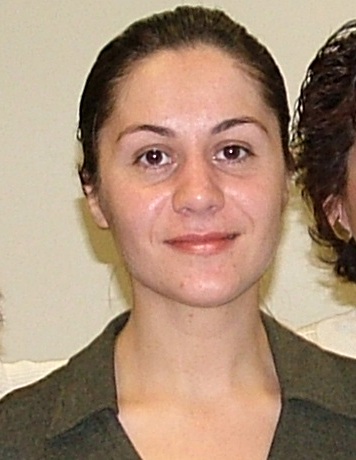 Ms. Ludmila Ungureanu worked for the American Bar Association (ABA)/ Central European and Eurasian Law Initiative (CEELI) organization as an Institution Building Advisor. This organization focused on helping Moldovan NGOs to become programmatically, organizationally, and financially sustainable. Specifically, the organization assisted NGOs in their process towards becoming forces in the legal and political arenas. Ms. Ungureanu conceived and implemented one of the organizations most successful programs, the Traveling Lawyer, where pro-bono lawyers make 'house calls' to citizens in Moldova's impoverished, rural regions: allowing these citizens access to the legal system. In addition to her work with ABA/CEELI, she began a regional NGO called the RADA Foundation. Ms. Ungureanu described this organization as a think-and-do-tank, supporting and disseminating best development practices among NGOs in the region, particularly in the areas of civil society development and broad participation in policy development and decision making. Ms. Ungureanu holds a Law Degree from the State University of Moldova, where she focused in International Law. She has also participated in several organizational development training programs including: Organizational Assessment, Financial Planning and Management, Fundraising, and Strategic Planning.
Humaira Rafique of Pakistan, 2003-04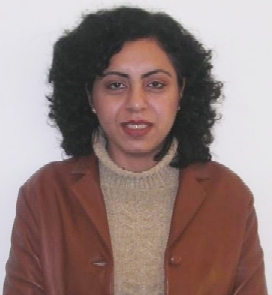 This one year was a unique experience in my life and I learned a lot. During this one year, I tried to grab every single moment and utilize my time in the best possible way. Academic study and professional activities remained equally important for me: that was the reason I chose to take exams of three courses and focused attention on simulation and assignments in rest of courses. These, I feel, provide a crucial source of learning. Taking a variety of courses in a variety of fields, including nonprofit development, capacity, evaluation, planning and policy analysis, has greatly increased my ability to thrive in the Development Sector in Pakistan. Moreover, close guidance and support of my professors played an incredibly important role in my learning. Apart from this, the professional work and exposure at conferences enabled two related effects; firstly, it really broadens my vision and secondly, enabled me to make connections for knowledge sharing. Additionally, the internship that I took part in at the Camp Fire USA strengthened me in the sense that now I can move in challenging environment with more confidence and professional approach. If I just take a look back, I can feel an incredible difference in my professional capacity and knowledge, as well as having participation in other cultural activities that made it a unique experience of life. Now, just after completion of program, I am feeling more determined and ready to work in Development Sector of Pakistan.
Final Report (PDF)
Jargalmaa Tsendjav of Mongolia, 2003-04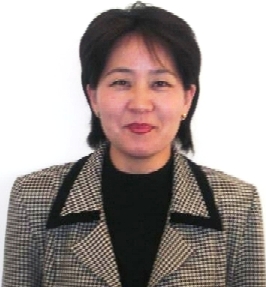 With intention of developing my knowledge and skills in the area of education administration and development, I audited several courses during the fall 2003 and spring 2004 semesters. These courses were very useful for me as I had a chance of learning not only from faculty but also from other students in the field, as well from challenging and practical assignments. In addition to coursework, I was able to present a paper at the annual meeting of Mongolia society and American Center for Mongolian Studies in March 2004, entitled, "Reform Initiatives and Changes in Mongolian Higher Education sector." This paper I have written under the directed study of my mentor Dr. John Weidman. I also attended several conferences throughout the United States on a variety of topics related to education policy and research.
Since my arrival to Pittsburgh and with advice and support from UCIS staff, I have been registered to Pittsburgh Council of International Visitors. It is a great organization that provides excellent opportunities for students and international visitors to get immersed in rich and fascinating cultural events in Pittsburgh. In addition, there are innumerable opportunites to experience arts, culture and sporting events throughout the city. Theater and symphony performances, ice skating in Schenley Park, visiting the Pittsburgh Zoo, and cheering on Pitt athletic teams are just a sampling of the American and Pittsburgh experiences that I enjoyed during my tenure as a Heinz Fellow.
Final Report (PDF)
Niyazaly Kaipov of Kyrgyzstan, 2002-03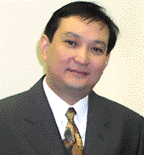 Since my first experience working for Price Waterhouse LLP, on a USAID funded Mass Privatization Program in Kyrgyz Republic, as a specialist of a Control Team in 1994, I have been working on development projects funded by the World Bank, US Peace Corps, and UNDP in the Kyrgyz Republic. My last position was as a Business Consultant for the Swiss Association for International Cooperation (Helvetas) funded Business Promotion Project (BPP). BPP provides workshops in Basic Marketing, Planning, Hospitality, and Product Promotion for community based tourism groups in Kyrgyz Republic.
The H.J.Heinz Fellowship Program at the University of Pittsburgh is a really unique opportunity for me to improve my professional skills in Business Consulting, in English and of course in culture. I have focused my academic studies on two areas:
NGO Sector: During the fall term I took two GSPIA courses "Management for NPO" and "Marketing for NPOs". New issues related to NPOs were presented by instructors. The information is very useful and I will apply the new tools in my future career.
Business Consulting: I am now attending two very interesting courses offered through the Katz Graduate School of Business: "Consumer Behavior" and "Competing in Global Environment". The course sessions are very interesting. New structures, systems of classification and evaluation are unique and have practical importance.
My life in Pittsburgh is full with activities within the local community. UCIS professionals are at the same time very friendly and open people. All of them are ready every time to support or to give good advice about interesting events going on at Pitt. Last Thanksgiving Day and Christmas, my wife and I met with families of my American colleagues from UCIS, and we decided to celebrate in the same manner as they did it. We saw how traditions are coming from one generation to other in USA, and how relatives can be closer to one another, even if they are living far from each other. Pittsburgh Symphony Orchestra, a new version of the Nutcracker Jazz band Preservation Hall and all other events put unforgettable images in my memory. Pittsburgh has interesting museums, theatres, and parks. Lastly, during spring break we visited Orlando and Daytona Beach, Florida. It had a very big impact on my tourism experience and I saw with my own eyes how the tourism industry works in the USA. During this year I will optimize this great opportunity and will continue learn more about America.
Final Report (PDF)
Rudina Hoxha of Albania, 2002-03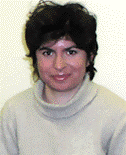 After an eight-year experience in the only English-speaking paper in Albania called "Albanian Daily News", the Heinz Fellowship came to me as the right tool in the right moment. It was like a fresh breath for my own career. Right away, I saw it as the chance of my lifetime. The Heinz Fellowship is giving me a range of opportunities to expand my knowledge in my primary fields: journalism and public relations.
The courses I have attended so far include: "Introduction to Journalism", "Advanced Reporting" and "Public Relations." They have thrown light on many aspects of great interest for me and given rise to the discussion of new issues about my fields of study. The journalism courses, in particular, have been rich in examples, becoming in this way quite useful in respect of grasping the new material. Various journalistic styles and techniques have also been studied and applied.
Besides the academic studies, the time in Pittsburgh has been beautiful. This city is full of variety in four seasons. The nature is a great source of beauty while even the man-made things are so much impressive. Flowers knock me out every day. Monuments, statues and historical buildings remain my muse, while the libraries are an oasis of peace and meditation for me. Culture is my favorite subject. In my paper, I cover the culture column. During this period of time in Pittsburgh, I have taken part in various cultural activities that give color to life. I have learnt a lot in respect of the different cultures and customs through the various inter-cultural activities organized in the context of the International Weeks, organized annually by the Global Studies Program, the most recent addition to the University Center for International Studies at the University of Pittsburgh. Also, with the UCIS support, I have had the chance to be present in many key events which have provided me with many insights.
My experience in Pittsburgh is a course in itself. It has expanded my horizon and I am really optimistic that I would really influence in a way on a better future for my own country.
Mário Enoque Bambo of Mozambique, 2001-02
In Mozambique, Mário Enoque Bambo worked in FDC- Foundation for Community Development (http://www.mozambiquerelief.org), a non-government organization committed to promoting justice, solidarity and the well-being of the population throughout the country, primarily in the rural areas where many disadvantaged grassroots organizations are based. This work is accomplished by partnership, advocacy, empowerment, networking, and promotion of local philanthropy and grant-making. As a 2001/2002 Heinz Fellow, he audited classes both in the fall and spring terms on Fundraising, Planning and Designing development projects; Planning and designing capacity building projects and HIV/AIDS prevention programs, in Public Health. He participated in conferences on HIV in Harrisburg and Chicago along with the local community visits, provided Mário with some insights about the U.S.
Final Report (PDF)
Maria Cecilia Beltrao Raposo of Brazil, 2001-02
Maria Cecilia Beltrao Raposo left Brazil as the executive coordinator of a young non-profit organization. Besides this position, she was also directly responsible for the development of the Information and Communication Program and for managing and facilitating the workshop Strategic Communication for Non-Profit Organization and, eventually, the workshop Social Marketing for Non-Profit Organization. Before starting the H.J. Heinz Fellowship Program as a young and recent professional in the third sector (who came from the private sector), Maria had questions related to her field (marketing and communication) that she wanted answered considering the third sector context. These questions were basically related to: 1) Social Marketing, 2) Communication for Development; 3)Social Entrepreneurship. However, after coming into contact with the courses in the Graduate School of Public and International Affairs - GSPIA, especially Planning and Designing Development Projects, and Globalization and Non-profit Organizations, I was able to assess again my needs and this allowed me to rethink my goals.
Final Report (PDF)
Thorpe Lekau of South Africa, 1997-98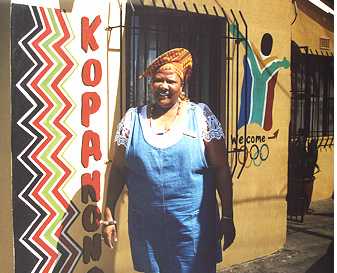 Prior to her fellowship, Thope Lekau trained as a community development worker, was an activist with the ANC, and supported people's rights to effect change in the community. As a Heinz Fellow, Thope attended courses in the Graduate School of Public and International Affairs (GSPIA) and at the Katz Graduate School of Business, where she focused on women's small business development. While in the United States, she also received a two-month internship at the Women's Development Center in Chicago, where she trained women wanting to start their own small businesses. Thope is a gracious hostess and is proud of her past and excited about the future in South Africa. In 1998, Thope returned to South Africa after her fellowship experience and has turned her dreams into reality. Thope opened Kapanong Guest House (phone 2421-361-2084; e-mail kopanong@xsinet.co.za or kopanong@hotmail.com) in the formerly black township of Khayelitsha, outside of Cape Town, South Africa. "Kopanong," which means where the world meets, provides visitors with first-hand views of township life. "We have a culture that other people, other countries, are interested in," says Thope. She compliments her guests´ experiences with a taste of excellent African cuisines. Not only was "Kapanong" chosen by the British Minister of State for Foreign Affairs, Peter Hain for an overnight visit, but Thope was distinguished as a finalist in the MTN Emerging Tourism Entrepreneur of the Year competition.
Final Report (PDF)
Mannika Chopra of India, 1994-95
Mannika Chopra returned to the University of Pittsburgh in November 2002, as part of the Returning Heinz Fellow Program. Chopra is a reporter for a leading Indian newspaper, The Statesman, and freelance writer for USA Today, The Boston Globe, The Times of India, The Pioneer, The Telegraph, and Indian Abroad. During her visit, Chopra presented a public lecture entitled "Who Influences Whom: Global Perspectives of the Impact of Media of Formulating Public Policy" with Greg Victor, International Editor for the Pittsburgh Post-Gazette. Additionally, she was the keynote speaker for the University of Pittsburgh Model United Nations simulation.
Aloun Ndombet-Assamba, 1991-92
Throughout her work life, Mrs Assamba served both the public and private sectors and has been extensively involved in non-governmental organizations. She also served the voluntary sector through her work with United Way of Jamaica, the Jamaica Cancer Society, the Jamaican Bar Association, the Dispute Resolution Foundation of Jamaica, the Lions Club of New Kingston, and many other organizations. She has been given recognition for her outstanding achievements and contribution to society by several organizations including the Kiwanis Club of New Kingston and the Duke of Edinburgh Sixth Study Conference in Sydney, Australia. She was also named "Woman of the Year" in 1999 by the American Biographical Institute. Representing the Caribbean on the Board of CUSO (a Canadian Development and Volunteer Sending Agency) from 1995-1999, Mrs. Ndombet-Assamba held the office of treasurer from 1997-1999, being the only non-Canadian to have held this position in that organization. She also had a number of Parliamentary responsibilities. Only recently she was Minister of Tourism, Entertainment and Culture, Minister of Industry and Tourism and Minister of State in the Ministry of Industry, Commerce and Technology. She was also as a Government Senator for five years prior to becoming Member of Parliament, serving on a number of sub-committees of the Senate. Prior to her parliamentary attachments, Mrs Ndombet-Assamba was general manager of COK Co-operative Credit Union Limited (COK) from 1994 to 2002. She also served in several other key positions throughout her 14 year tenure with that organization. Among her other achievements is the prestigious H.J. Heinz Company Foundation Fellowship which she obtained from the University of Pittsburgh in the USA. She is an attorney by profession and received her legal training at the University of the West Indies and the Norman Manley Law School. Mrs Ndombet-Assamba was also trained by the Capital University of Columbus, Ohio, in Alternative Dispute Resolution and is a mediator and trainer in that discipline. She is currently the General Counsel/Chief Corporate Officer of Paymaster Jamaica Limited, Jamaica's first multi-payment agency.
Ramon Noriel of the Phillippines, 1989-90
After returning to my country in 1990, Ramon continued working with the National Economic and Development Authority of the Philippine Government, specifically in the monitoring and evaluation of projects funded by Official Development Assistance (ODA)in the Philippines until mid-2003. He also proceeded with his studies and completed a Masters in Business Administration in 1995. In the later part of 2003 up to the present, Ramon worked as Consultant on Results-Based Monitoring and Evaluation (RBME) and on Project Management involving various ODA funded projects of the Government of the Philippines and International Development Agencies such as the ADB, AusAID, IFAD, UN-FAO and WB. The consultancy engagements were in support to efforts of improving development effectiveness of projects consistent with the principles of Managing for Development Results (MfDR) and the 2005 Paris Declaration on Aid Effectiveness. Benefits of Fellowship: "The Fellowship experience greatly broadened my knowledge and skills on the multi-disciplinary approach to development challenges in my country. My study and research, during the Fellowship, on the linkage of institutional development and program management, provided the sound foundation as I continually pursued my goals and in working with people of diverse professional background and culture."
Gilberto Morillo of Venezuela, 1986-87
After returning from Pittsburgh as the 1986-87 H.J. Heinz Company Foundation Scholar, Gilberto Morillo moved back to Caracas, Venezuela . Gilberto joined the State National Petroleum Company and worked in the Financial and International Departments. In 2000 he was seconded to the Ministry of Finance as Special Advisor to the Minister. In October 2001 Morillo visited Pitt again as a Returning Heinz Fellow to address students and faculty on the topic of "Venezuela Today: Finances and Politics." Since 2003 he has worked with CANTV (National Telecommunications Company) as Financial Planning Manager. Recently he wrote to us from Caracas about the benefits of his participation in the Heinz Fellowship Program: "Being exposed to the academic world of the U.S. in particular, and to life in a developed nation in general, gave me the opportunity to learn about various aspects of life in those areas. That knowledge helped me propose innovative ideas to handle challenges in my own country."