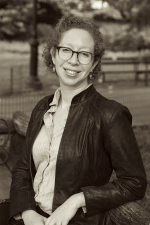 Dr. Caitlin Bruce, Assistant Professor of Communications, has been awarded a Global Academic Partnership (GAP) grant for her project Global Creative Cities: Exploring Transnational Youth and Graffiti Cultures.
Over the next two years, Dr. Bruce will be organizing a series of events (talks, workshops, and art production events) to develop an international dialogue around the themes of creative cities, youth, and graffiti practice within a global frame. Since the 1980s, graffiti has been a global phenomenon activated by transnational circuits of youth collectives. More recently, street art as an image-driven form of urban art has been yoked to city development projects as part of global adoption and localization of creative cities discourse. At a local, regional, national, and international level, street art and murals have been used for civic engagement, graffiti abatement, self-determination, beautification, and for urban redevelopment. There is a wave of exciting scholarship about the relationship between youth cultures, governmental apparatus, the culture industry, and activism. The constellation of graffiti, creative cities, and youth connect in specific cities across the globe, but there has been no sustained comparative work thinking these categories together.
The GAP provides $40,000 over the course of two years to support ongoing campus programming that amplifies the Global Studies Center's transnational themes and enriches the intellectual environment at Pitt. This award is generously sponsored by the Office of the Provost and the University Center for International Studies to help Pitt faculty develop interdisciplinary research collaborations, curriculum development, student exchanges, and other scholarly ties that enhance the University of Pittsburgh's international profile through institutional partnerships. Proposals for the next grant competition are due March 1, 2020. For more information, click here.