The GSC and Professional Development for Educators
The GSC sponsors a variety of professional development activities for those who wish to improve their teaching/practice and understanding of critical global issues.
---
Global Issues Through Literature (GILS)
Imagining Other Worlds: Globalizing Science Fiction and Fantasy

Fall and Spring, 2021-2022
This reading group for K-12 educators explores literary texts from a global perspective. Content specialists present the work and its context, and participants brainstorm innovative pedagogical practices for incorporating the text and its themes into the curriculum. Sessions this year will take place virtually on Thursday evenings from 5-8 PM (EST). Books and three Act 48 credit hours are provided. Contact Maja Konitzer with questions.
Learn more about the books, dates, presenters, and co-sponsors here.
Register for the reading groups here.
Virtual Showcase: 2021 Interdisciplinary Global Educators

Wednesday, October 27 at 7pm (EST)
Zoom
This past June, the Global Studies Center and the University Center for International Studies at the University of Pittsburgh hosted the Interdisciplinary Global Educators Working Group, where teachers came together virtually to design an interdisciplinary global unit or lesson. They were provided time, space, and materials to gather with like-minded colleagues and collaborate on unique and inspired lesson plans across subject areas.
Join us over Zoom for virtual presentations from our working groups on their newly designed projects and the process they went through in designing their interdisciplinary lessons. If you are interested in participating in this workshop in the future, this is an excellent opportunity to learn more!
Cartonera Teacher Workshop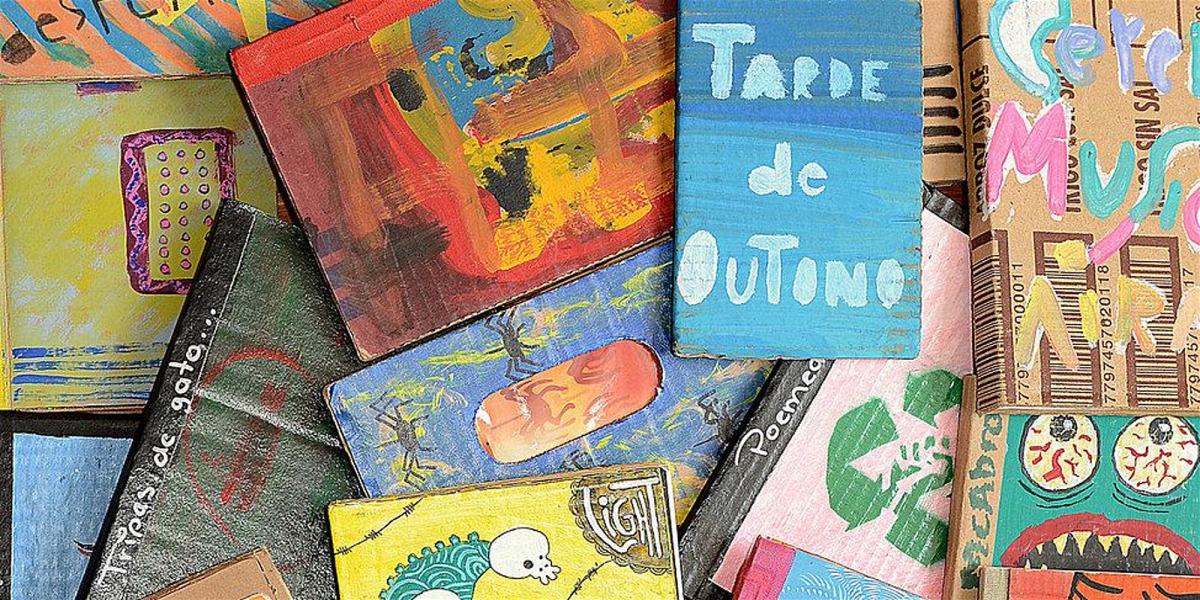 November 17th, 5 to 8PM (EST)
4130 Wesley Posvar Hall
The cartonera publishing trend began in Buenos Aires in 2003, organized by writers and artists producing low-cost, hand-made books, using recycled cardboard (thus the name cartonera). Interestingly, literacy rates improve with access to cartonera books. The books are produced in a collective-circular way, in which authors become – designers become – publishers become – authors.
The Cartonera phenomenon has expanded across the Americas, Europe and Africa. CLAS will facilitate cartonera publishing through this workshop focused on Pittsburgh schools and the larger community. We aim to promote ways in which language, social studies, and science teachers can work together using their creativity to recycle basic materials while promoting literacy.
We aim to facilitate ways in which that language, social studies, and science teachers can work together using their creativity to promote literacy and recycle among their students.
Identify and describe what Cartonera means to their school community—Build a community of authors/designers/publishers within each school.
Be able to explain how recycling and literacy go together in projects that are undertaken in socio- economic context—Experiment with creative approaches to vocabulary, drawings, and illustrations.
Improved understanding of Latin America and how this hands-on project came about.
Be able to create Partnerships and collaboration with teachers on different subject areas at their school—Write for authentic audiences (grandparents, family members, friends, teachers), by allowing the students and other educators become author/designer/publisher.
---
View past GILS Book Titles, Working Groups, Workshops, Mini-Courses, and other programs here.