The GSC and Professional Development for Educators
The GSC sponsors a variety of professional development activities for those who wish to improve their teaching/practice and understanding of critical global issues.
---
Global Issues Through Literature (GILS)
Imagining Other Worlds: Globalizing Science Fiction and Fantasy

Fall and Spring, 2021-2022
Register for the reading groups here.
This reading group for K-12 educators explores literary texts from a global perspective. Content specialists present the work and its context, and participants brainstorm innovative pedagogical practices for incorporating the text and its themes into the curriculum. Sessions this year will take place virtually on Thursday evenings from 5-8 PM (EST). Books and three Act 48 credit hours are provided. Contact Maja Konitzer with questions.
Learn more about the books, dates, presenters, and co-sponsors here.
Please Note: We have hit our limit of books we are able to fund and distribute for these sessions. Registration for the last 3 sessions are still open, but we are unable to provide copies of the book.
---
Threads of Production: Weaving Art & Agriculture K-12 Educator Workshop
POSTPONED, New date coming soon...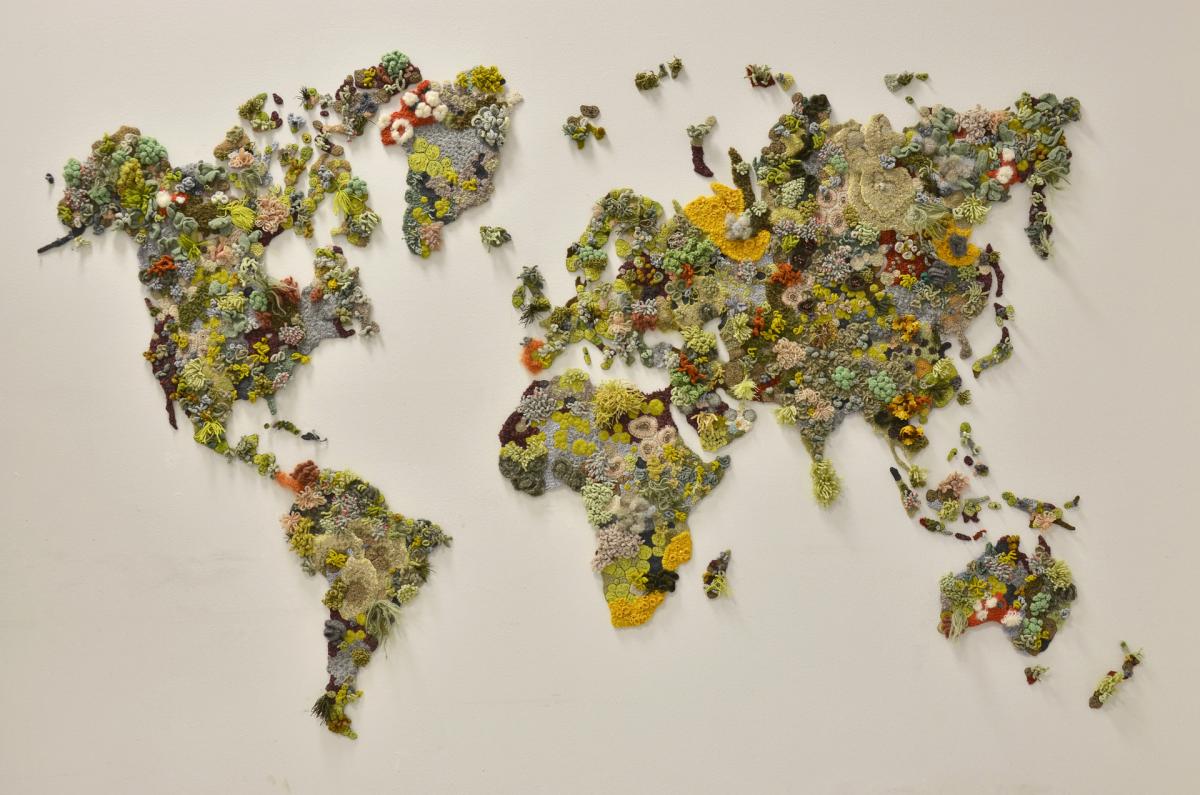 Join us as we continue our programming as part of the Global Sustainability Series by meeting at Contemporary Craft in Pittsburgh (postponed to end of May, new date coming soon) for a hands-on professional development workshop. This workshop will focus on PA Common Core standards related to agriculture, sustainability, and renewable and natural resources. It will include a faculty led presentation, a hands-on art activity that can be done with students, and a walk through the upcoming Fiber Arts International Exhibit at Contemporary Craft. Register here (
https://www.eventbrite.com/e/threads-of-production-weaving-arts-and-agri...
)
---
America's Energy Gamble: K-12 Educator Workshop
Thursday May 19, 2022 | 6 pm - 8 pm EST | Zoom
Register here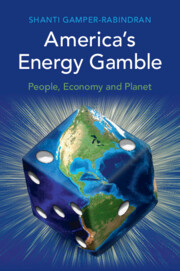 This professional development opportunity for K-12 educators will focus on the book "America's Energy Gamble: People, Economy, and Planet" by Shanti Gamper-Rabindran, associate professor in the Graduate School of Public and International Affairs at the University of Pittsburgh. The workshop will be led by Tracy Wazenegger, a science and global issues educator with 18 years of experience in the high school classroom. In addition to teaching Honors Chemistry and AP Chemistry, she has co-developed and co-taught a number of interdisciplinary units and courses focused on global issues and the environment. Books are available on a first come first serve basis. Act 48 credits will also be available.
The book details how any administration intent on pursuing a pro-fossil policy, when Congress fails to act as a check, can change governance rules to permanently entrench oil and gas extraction and reliance in the United States and to cripple regulatory agencies. The Trump administration's actions which violated traditional bipartisan values of economic prudence, environmental stewardship and respect for democratic norms, damaged Americans' health, economy and governing institutions.
---
New Approaches to Frontier History
Saturday June 11, 2022 | 10:30 am - 4 pm EST | Zoom
Learn more here or email alwh@pitt.edu
A teacher's workshop hosted by the Alliance for Learning in World History at the University of Pittsburgh. All accepted applicants will recieve a $200 stipend. Accepted participants will be invited to attend related programming hosted by Pitt's Asian Studies Center. Keynote speakers include:
Verónica Castillo-Muñoz (UC Santa Barbara): "Teaching about the Border: Border Crossings and the Making of the US-Mexico Borderlands"
James Hill (University of Pittsburgh): "Whose Frontier Is It? Decolonizing Narratives in World History"
Matt Matsuda (Rutgers University): "Water's Edge: Histories and Frontiers in Pacific and Oceanian Worlds"
---
Interdisciplinary Global Educators Working Group for K-12 Educators
July 18-22, 2022 | Deadline to Apply April 22
Have you wished for the opportunity to work with colleagues at your school to globalize a unit, lesson, or module? Are you looking for an opportunity to have your students examine political, economic, social, cultural, ecological questions from multiple lenses? As part of the Summer Institute for Global Educators 2022 at the University Center for International Studies, we are excited to offer you the virtual space and resources to do such work! Science and French teachers might team up to offer a lesson on global warming in the francophone world; or Art, English, and Social Studies teachers might develop a unit on responses to the global refugee crisis in art and literature. We are looking forward to hearing your ideas! Synchronous and asynchronous daily sessions will be offered with time built in for participating educators to collaborate and develop activities, lesson plans and/or modules from the Institute's offerings.
Apply as a team of 2-4 teachers from different subject areas at the same school. This opportunity is open to elementary, middle, and high school educators and administrators. Individual educator stipends and curriculum material grants will be provided to participating teams. Additional questions can be directed to Maja Konitzer at
majab@pitt.edu
.
Summer Institute for Global Educators
July 18-22, 2022 | Deadline to Apply April 22
Looking for creative and innovative strategies to incorporate a global perspective across disciplines in your classroom curriculum? With presentations from Pitt faculty, UCIS staff, and other experts across a number of disciplines and including themes and topics such as language acquisition, sustainnability, architecture, migration, math, culture, geography, and history, the virtual Summer Insititute for Global Educators 2022 will enhance your teaching and your students' learning!
Sessions will include the use of film and media, simulations, games, and technology to enhance global learning and teaching. Synchronous and asynchronous daily sessions will be offered with time built in for participating educators of similar disciplines to collaborate and develop activities and lesson plans from the institute's offerings.
Who can apply? Pre-service and in-service high school educators in the U.S. and Pitt College in High Schoool teachers. This program is free for all participants. Act 48 credits will be covered for participating PA teachers.
Learn more and apply here.
---
View past GILS Book Titles, Working Groups, Workshops, Mini-Courses, and other programs here.