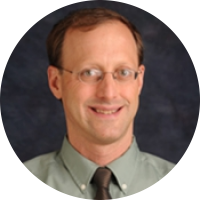 Todd Reeser works at the intersection of French studies and gender/sexuality studies, broadly construed. His research combines cutting-edge theoretical approaches with contextualized close-readings of a variety of types of texts. His temporal frames are the early modern and the 20th/21st-centuries (including the relation between the two).
His first book Moderating Masculinity in Early Modern Culture (University of North Carolina Press, 2006) proposes a model of masculinity and alterity based on an Aristotelian notion of moderation. In the Renaissance, masculinity is often aligned with the virtue of moderation (in the guise of the "moderate man"), as it positions its various others (e.g. women, sodomites, Amerindians) as excessive and lacking. These analogies between quantity and gendered subjectivities remain with us today. Reeser's 2016 monograph, Setting Plato Straight: Translating Ancient Sexuality in the Renaissance (University of Chicago Press), deals with the complicated question of the reception of Platonic sexuality in philosophical and fictional texts of the European Renaissance, from Leonardo Bruni in the early 15th century to Michel de Montaigne in the late 16th. Comparative and comprehensive in scope, the book studies how hermeneutics and sexuality do and do not dovetail in a variety of textual-sexual contexts as "Platonic love" in Plato's erotic sense became purified "platonic love" in today's sense. The book won the Gordan Prize for best book in Renaissance studies from the Renaissance Society of America in 2017. In 2018, Reeser published a translation/edition of one of the very first French feminist Renaissance texts (The Ship of Virtuous Ladies by Symphorien Champier, from 1503). Having edited several volumes and published many articles in Renaissances studies, he is now working on a project "Essaying Affect" on ways in which Montaigne's Essais relate to affect, arguing that this sophisticated text should be integral to the pre-Spinozan history of affect.
Reeser also works in contemporary gender/sexuality studies. In 2010, he published Masculinities in Theory (Blackwell), now a widely-cited monograph providing a series of theoretical models for considering masculinity studies from a literary/cultural perspective, especially as inflected by post-structuralist thought. The book synthesizes key approaches already in place and proposes new models. His more recent work extends that project into the relation between affect studies and masculinity.
He is currently working on a monograph "Transgender France: Universalism and Sexual Subjectivity," studying how the inception and development of the category of transgender/transsexual in France starting in the 1950s relates to political ideas on the "universalist" citizen. The corpus includes film, documentary, television, medicine, law, journalism, tabloids, autobiography, theatre, graphic novel, and novels. The project was supported by a senior EURIAS Fellowship at the Collegium de Lyon in 2018-19. Reeser also publishes on twenty-first century French queer/trans* film and has completed a book for Manchester UP ("French Film Directors" series) on queer French film of the 21st-century.
Reeser enjoys working with graduate students and advanced undergraduates writing dissertations/theses in all areas of gender/sexuality studies (as director and as committee member), and he welcomes new PhD students interested in being part of a vibrant community of scholar-teachers working in these areas. Potential graduate students are invited to contact him. He has directed dissertations in many areas of French studies, and he mentors his students to help them connect their work with theoretical approaches and with current Humanistic approaches from across the disciplines. He coordinates the gender/sexuality research network in the department. He teaches graduate and advanced undergrad courses on gender and sexuality in French and in English.
He served as the inaugural Associate Director of the Pitt Humanities Center, and then as Acting Director in AY2011-12. From 2013-18, he served as Director of the Gender, Sexuality, and Women's Studies Program. He is now Chair of French and Italian.