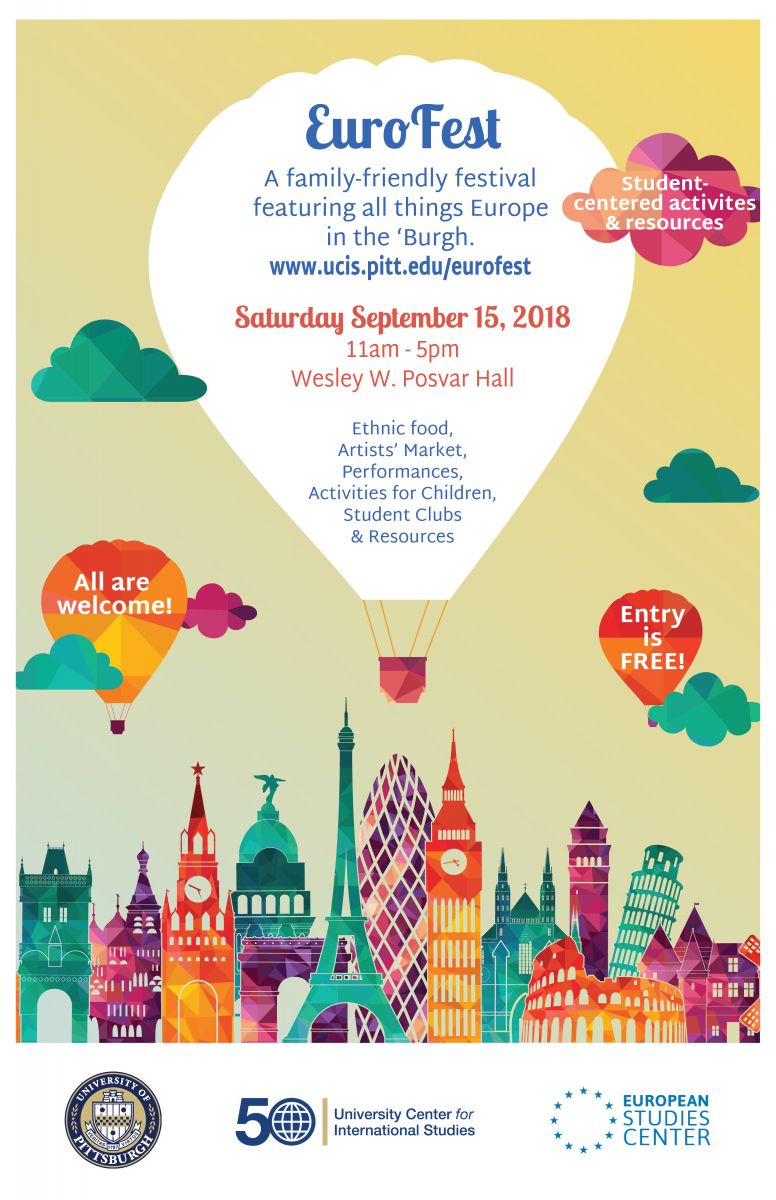 Saturday, September 15, 2018 | 11 a.m. - 5 p.m. | Posvar Hall
EuroFest is a family friendly festival featuring all things Europe in the 'Burgh.  Local artisans and vendors will create a dynamic marketplace and performances of song and dance will be presented on the main stage.  Food booths featuring various European cuisines will be participating and artistic demonstrations and children's activities will take place throughout the day.
Food:
Phg Crepes
PGH Pierogi Truck
Steel City Chimneys
Pigs in Paradise
Fredo's Deli
Scheduled performances on the mainstage:
12:00 - Welcome
12:30 - Performance by the Balkan Babes
1:15 - Performance by Finn's Ensemble
2:00 - Euro Trivia
3:00 - Pardon My French Performance
3:45 - Announce Europe Day Contest Winners
4:30 - Drawing for one night stay at the Wyndham
Markertplace Vendors
Pitt Knits
Cha-Ching Jewelry
Hello Leo Pet Boutique
Global Wordsmiths
Irish Nationality Room
3R Wear
Arbonne
Behind Your Name with John Webber
American Assocaition of Teachers of French/Centre de Francophone Pittsburgh
Center for International Legal Educaton
Russian and East European Studies
Extra Impressions
Felt Happiness
Pitt Study Abroad
Fly Pittsburgh-Pittsburgh International Airport
Jana Houskova Art
North Hills Genealogists
Getting to Know Europe/EU2U
Photo Booth
European Horizons
Pitt History Department
St. David's Society
Skolarac/Czech and Slovak School of Pittsburgh
Finnish Nationality Room
German American Chamber of Commerce
Pitt Project Potter
Summer Language Institute
Pitt Languages Booth
European Wax Center
Mini Language Lessons
2pm and 2:20pm
          Swedish, German, Irish
2:40pm and 3pm
          Spanish, Turkish, Modern Greek, Portuguese
3:20pm and 3:40pm
          Arabic, Italian, Hungarian
With support from our sponsors:
Pittsburgh Chapter, German American Chamber of Commerce
Allegheny County Airport Authority/Pittsburgh International Airport
Wyndham Pittsburgh University Center
Center for International Legal Education
Department of French and Italian
Department of History
Department of Hispanic Languages and Literature
Department of History of Art & Architecture
European Wax Center
Information for vendors: 
EuroFest 2018 License Agreement
EuroFest 2018 Restaurant Form
Eurofest 2018 Vendor Form
   Contact Iris Matijevic at irm24@pitt.edu or 412-648-8517. 
     Read more about Getting to Know Europe in the City of Bridges and view Photos from EuroFest 2017: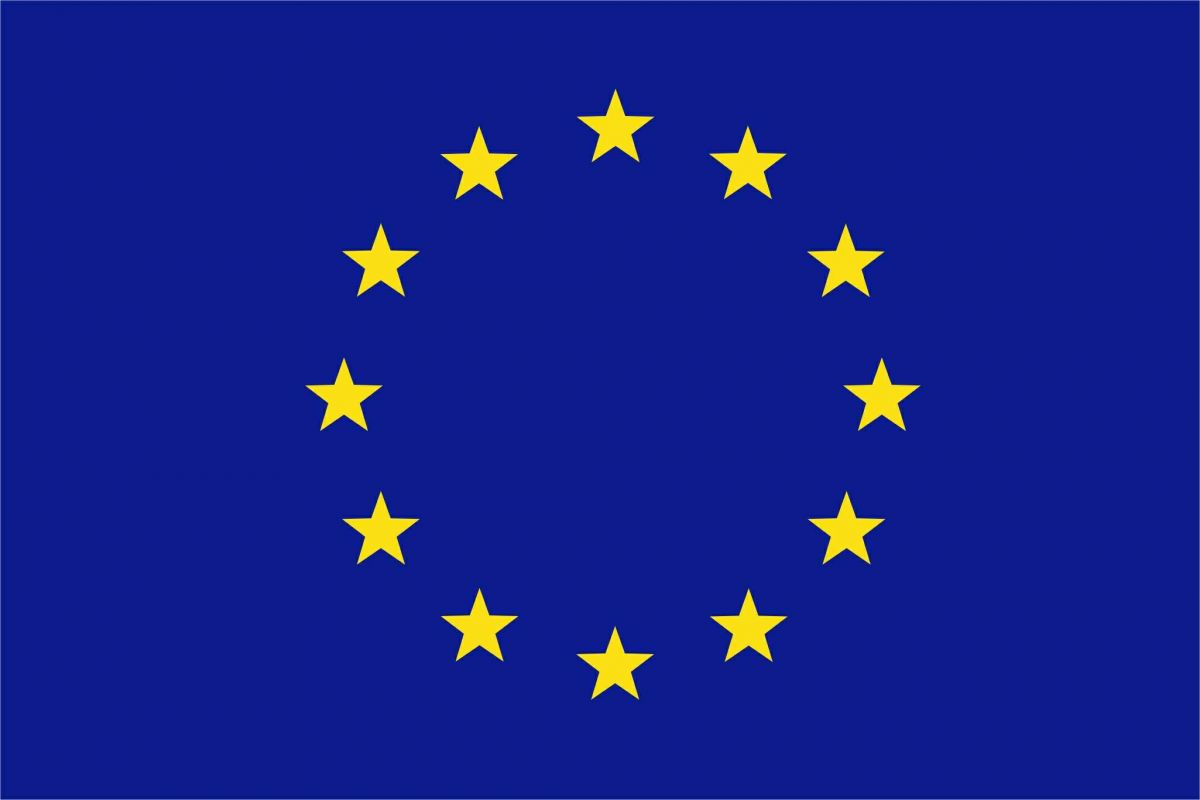 This event is made possible in part by the generosity of the European Union.